There are some days when I just have to be intentional.  Its a concentrated effort to not yell or be angry.
On those days its really important that I  intentionally seek out blessings.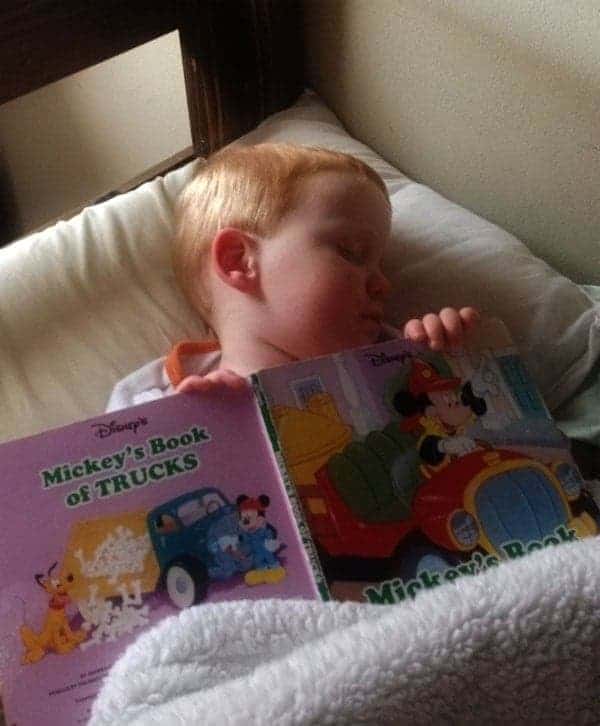 MY LATEST VIDEOS
Like when I walked in to check on Eddie during his nap time, and found his snuggled up with a book.  Maybe this young child of mine is developing a love of reading!  Now that is a blessing! (and an encouragement for this homeschooling mama!)
Or just recently, when after dealing with a disobedient, defiant child, they returned a few minutes later with this: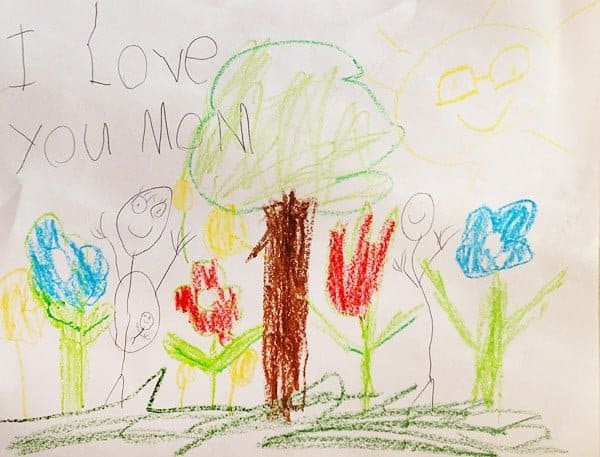 Talk about humbling a mama's heart.  Did you see that he even included the new baby in there?
Nothing breaks a hard heart like an act of pure love. 🙂
Ever have a moment when Facebook comes to the rescue?  I was looking for a distraction… a moment where my brain could turn off and stop obsessing for mommy guilt and a dirty house and being too fat and gossip and lies and injustice.
So I logged into facebook of course.  And saw this: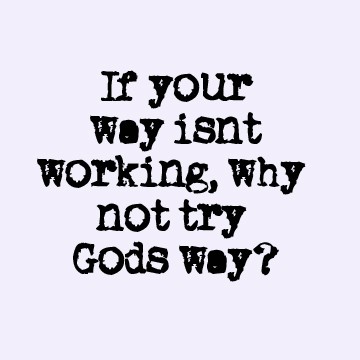 Um….. da.
Banging head against wall when I tell my kids the same rules over and over and over again… only to have them disobey over and over and over again.
Why not try something new?  Seems too easy.  But its not.  Its just that simple.
I just want to encourage you to seek out blessings today, in every shape and form!