The need can be anything from a new baby to a hospital stay to the loss of a loved one.
The desire on our part is the same, to make life easier for the recipient.  To give them a gift of a warm, comforting, homemade meal.
When my church reached out and asked if I could bring a meal to a family that just had their first child I said yes before she could finish talking.  Having just have had a baby myself, I know how wonderful a small kind gesture can be!
So in addition to the main grub, I decided to bring them a fun dessert.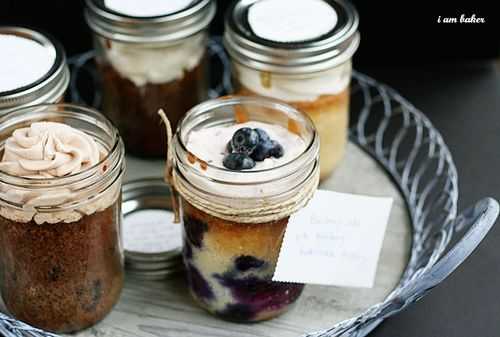 I made the six different cakes in jars!  They are roughly a single serving each, or if you are like me, they are half a single serving.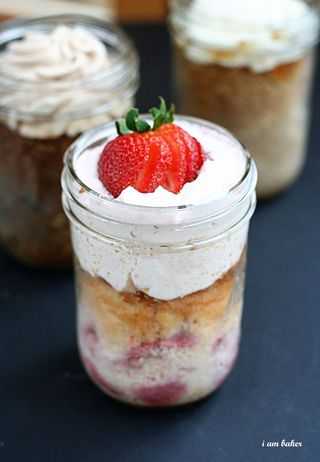 Each jar is different and each has its own distinctive frosting.
But here is the fun part.
I made them all from ONE cake recipe.
Here is how I made six different cakes with one batter!
In every recipe I added the suggested ingredients to 1/2 cup of the plain white cake batter.
(I used this buttercream recipe and Cool Whip for my whipped topping)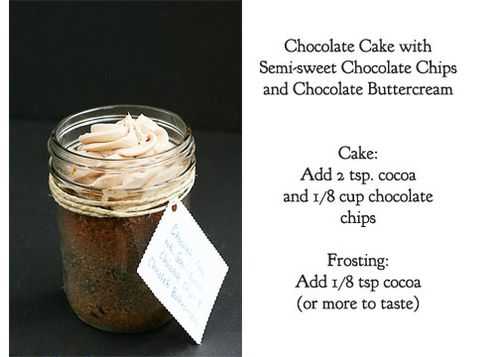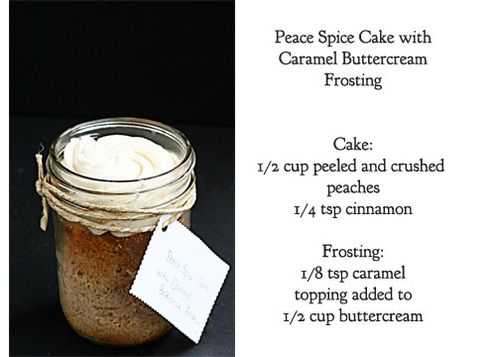 Doh!  That should totally say PEACH, not peace.  Sorry!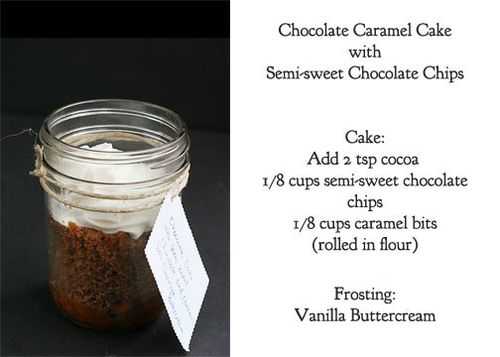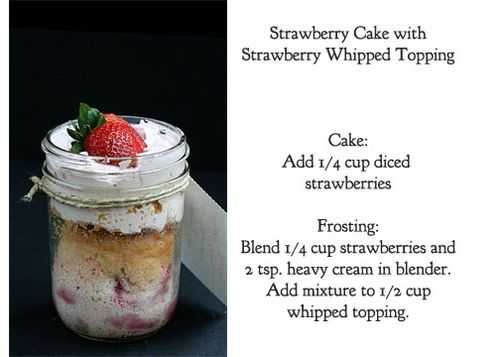 This was a fun and easy way to make sure everyone gets something they would like!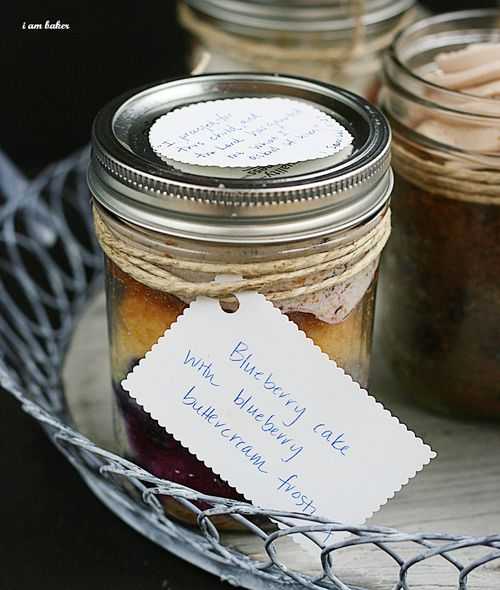 I also tied a tag onto each jar describing the contents.  I sorta had this vision of the new mom sitting at her kitchen table at 2:00am feeding her baby with every jar open in front of her and shes sampling a little from each one.
Maybe that was less of a vision and more of a fantasy.  Cause like, I am still feeding my three month old at 2:00am.
I also added little words of encouragement on the top of each jar… a Bible saying on a couple, "Congrats", "Blessings", easy sayings like that.
This whole project with definitely a labor of love and I felt so privileged that I was able to offer up a small gift!
If you try it, be sure to leave a comment and let me stop by and gush over your Dessert for Someone Deserving!