First off, I cannot go one more second without telling you how awesome you are.  Not only were your comments and emails so supportive and encouraging, but you offered up the most precious thing I know in this world.
Prayers.
And I can I just tell you, the day I posted on my blog my news, I had to walk away from the computer soon after.  (I literally feel like I am trying to read a computer that is sitting on the side of the road as I am driving by at 60 miles an hour)  
But something changed in me that day.
Thanks to your prayers… that day I had energy!  
I vacuumed my house.  I made my family dinner.  I smiled and laughed with my kids.
All thanks to you… your amazing thoughts and prayers sure blessed me!
And now back to my reality.
"Morning Sickness" still plagues me and I am so hoping it will end.  I am almost 12 weeks along now and am just praying this is a first trimester phase.
Also… and here is the tough part… today is day five of being a single parent.  No, Chad didnt leave me.  Well, not permanently anyway… he did leave for a fifteen day elk hunting trip in Idaho.
If he were to get an elk that would be such a blessing to our family… we would have meat for a year!  Although the kids and I miss him dearly, we are proud of him for going out to 'hunt and gather'! 
So, on top of everything, I am taking care of three kids, two dogs, a garden, a house, and potentially even a family of snakes in my back yard.
Hence the blog title… Mind Over Matter.  I have to force myself to do the things that need to be done.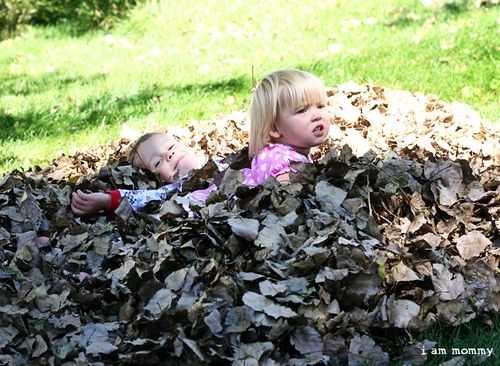 Like mow the lawn and rake the leaves.  Thank goodness the weather has been ideal for this.
But, my poor yet blissfully ignorant children have been subjected to a few new situations as of late.
I am suddenly obsessed with fish and we have had it for three meals this week.
Audrey is on a nap time and bed time schedule, which is a first for this family.  Everyday at 11:30 she naps and every night at 8:00pm she goes to bed.  She loves it and is thriving on it.  I love it and am thriving on it as I now get to lay down at 11:30 and begin to get ready for bed at 8:00.
Where as mommy used to demand equal computer time, the boys have had so much that they have now conquered PBS kids and Starfall and are begging for a new computer challenge. They are five and three. I might have to invest in a new program or something.
Colton actually told me he cant play in his room because its too messy.  My mom guilt kicked in and I decided I MUST put away the five baskets of clean clothes taking up the entire floor.  Of course, I decided that last Saturday.
Parker actually asked me to take a picture of him.  It had been two weeks.  Prior to this pregnancy I went nary a day without stalking him with my camera.
For those that have asked, I believe I am due the first week in April.  I dont actually have a doctor as of yet, and dont know who my doctor is going to be so I dont know for sure, but I am hoping to figure that out soon!
Someone also asked, how did you write your last post if you get so sick?  Well, I sorta just forced myself.  Like with this one.  I am lonely.  And needed to talk.  And this took me about five days to complete.  Wish I was kidding.
I am going to try to head out to Fargo this weekend and see my family.  It would be nice to have a little help, and they are more then willing to do that!  Just hope the four hour drive goes well!
Thank you again for your prayers… you have no idea just how much they have blessed me!