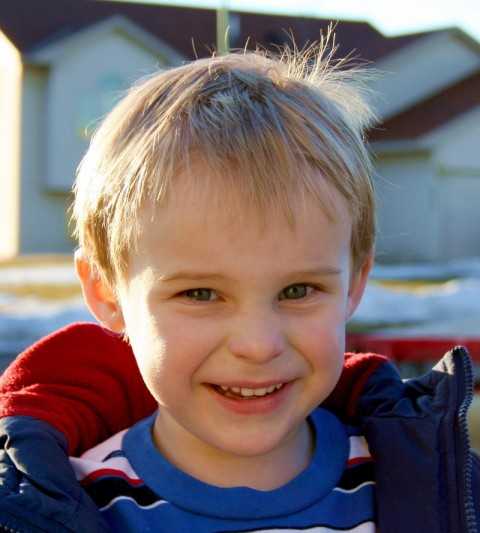 I finally got one of him looking at the camera and smiling…even if he is squinting, I will still covet this picture!!!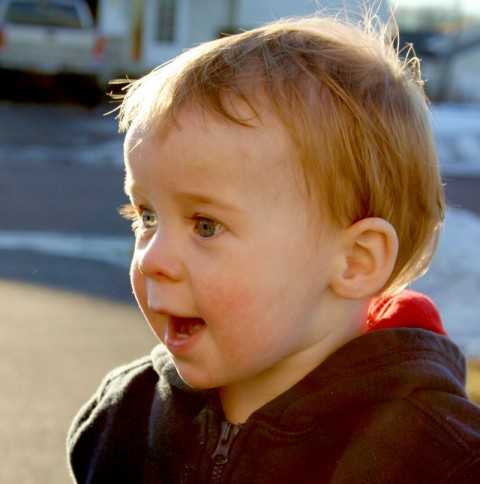 And of course little Parker…look at those eyelashes!
Well, I did it folks. I went to MOPS! It was quite an experience, and I think I am going to speak pretty openly about it.
I went into this meeting with a lot of pride. For some reason, I seem to feel like I am a great public speaker (I am not and never have been) and that I am more versed in the Bible ( I am not ANYWHERE near where I would like to be) and that I love God more then the women around me. Um, where do I get these crazy ideas??? Let me digress for a moment.
This MOPS group is a group of about 40 women on a good day. Thats a lot of women. They are from all denominations and backgrounds, and they all come together to share the experience of being a mommy and a love for the Lord. There is food and crafts and testimonies (or speakers depending on the month) and small group discussion. It is a really neat place. There are some fascinating women and some beautiful women and some completely devoted women.
I initially sat at my table and wondered what I was going to share with them. Should I offer my testimony? Should I just share some great Scripture or maybe I should share some wonderfully profound Christian authors? As the first speaker was talking, I started to hear the Lord talking to me too.
"What can they teach you my child?" (I love when He calls me His child)
What? Who was that? Surely that can't be what I am supposed to be hearing. Can you repeat that please?
No? (yes, because apparently not only am I full of evil pride, but I am also stubborn and pigheaded. Some of you are nodding 'yes' here…and dont think I dont know you are!)
Ok. Ok. OK!
I get it. IT IS NOT ALL ABOUT ME!!!! Why do I have to learn this lesson over and over again? Well, probably because I am not reallt learning it right! My silly pride keeps getting in the way!
What I discovered at this meeting is that…
someone doesn't have to be a great public speaker to share a powerful and important message. God allows even the most humble and shy of us to come forth and share His miracles at some point or another.
it doesn't matter if someone can recite every chapter in the Bible word for word or if they have to look up every verse they are presented with.
there is no measure for how much someone loves the Lord… we all show it and speak it differently and we are all growing in His unconditional love always. And I believe that our love for Him grows and changes all the time as we learn more about Him and His unbelievable grace.
So, basically I was totally humbled and shaken up a bit and it was great! Thank God for stepping in and showing me my sinful pride and helping me to see the beauty and grace of His precious children around me.
I think I am going to really enjoy this MOPS. I think I can learn a lot and that I can grow in His Word and that I can become a better person!
Moving on…I would really like to implement some random acts of kindness in my life.
Not just taking out the garbage for hubby or letting someone cut in front of me at the grocery store… but something that can really touch someones heart. I think a great way for me to start is to make it a point of listening to others. And not even just listening, but giving them my full attention. I know how special it makes me feel when someone really listens to me…
I am not watching little Hannah tonight as she is under the weather and so is her daddy, so they are staying home. I plan on catching up on some reading and really setting a final date for my at home Bible study and making that supper yummy sandwich for hubby and kids. Did you check it out? Didn't it look great??
I thank you all for your loving and supportive comments. Thank you for signing up and coming along with me on this journey we call life! I love having you along!
And if there are any topics or opinions you would like to share or would like to address… please just let me know!
God bless-
Amanda