Did you know…
…that this is my 500th post with typepad? (I had another blog previous to this one)
…that I had my photographerMAMA workshop this weekend?
…that you are going to be inundated with pictures on my blog from now on so if you thought you had seen enough of my kids before you might as well hit delete now cause its only gonna get worse.
I just have to say it.
rialee's photography class is awesome.
I learned SO much.  I dont know how she did it! 
I have been trying to figure out aperture and shutter speed for a YEAR now. 
I took a class at my local community college.  I read everything Pioneer Women wrote on the subject.  I did research and read blog after blog on how to figure out my cameras settings.
But nothing ever clicked.
Until this weekend.
It took place over two days.  Friday night was the business end… where I met all the other sweet ladies signed up and where we went over all the settings and what kinds of camera we had and all that fun stuff.
There was a gift bag and beverages and snacks.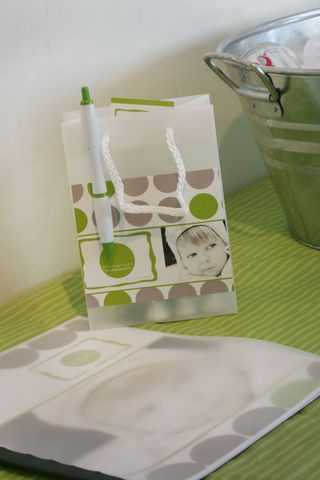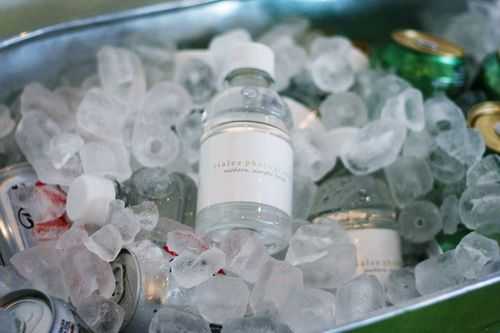 Yes.  You are seeing that correctly.  Her water bottles are customized.  So simple.  So gorgeous.  Just like everything in the studio.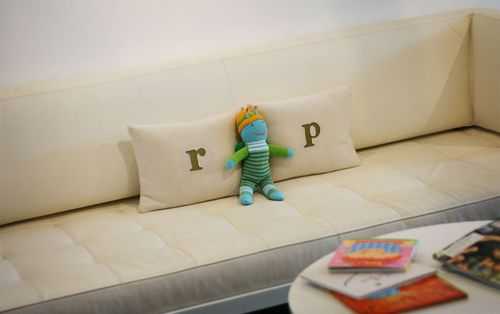 The couch in the lobby.  Aren't those pillows precious?
Saturday was the big day.  Ria had models come in and we were able to put into place all of the tips and tricks we learned.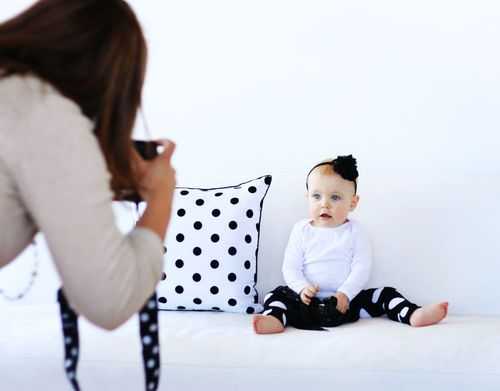 (this gorgeous girl belongs to Jamie, one of the moms taking the class, who just happens to be an awesome photographer herself!)
First Ria would get the models all set up and then take a few pictures, let us know what her camera settings were, then let us loose.
It was a mom-a-razzi in the truest sense of the word.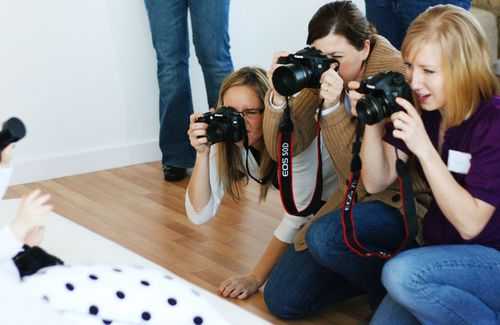 Yes.  I know.  What is wrong with me?  Why am I taking pictures of other moms taking pictures?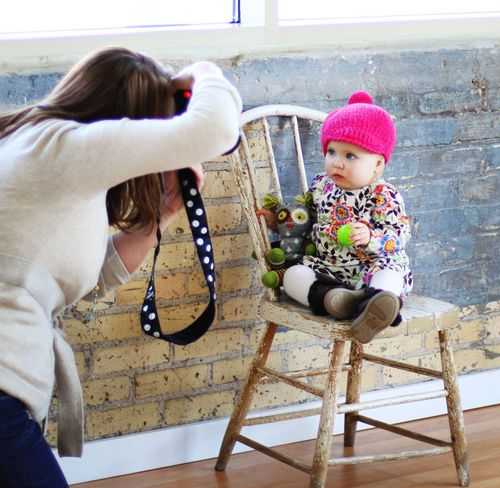 Look at this gorgeous little angel.  She was the perfect model… she didn't move or bat an eyelash for five minutes straight!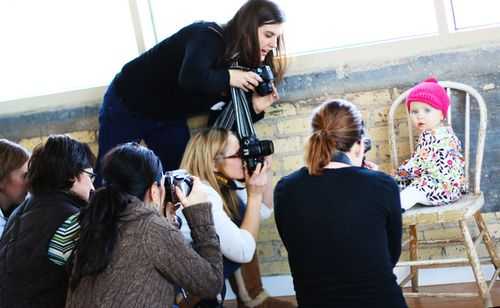 I love this shot.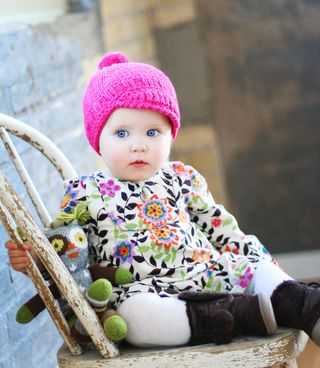 She made our jobs very easy.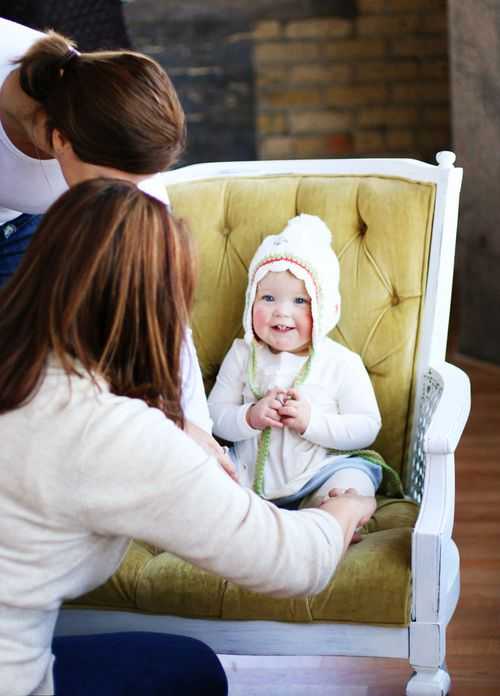 Here is Ria and my little Audrey.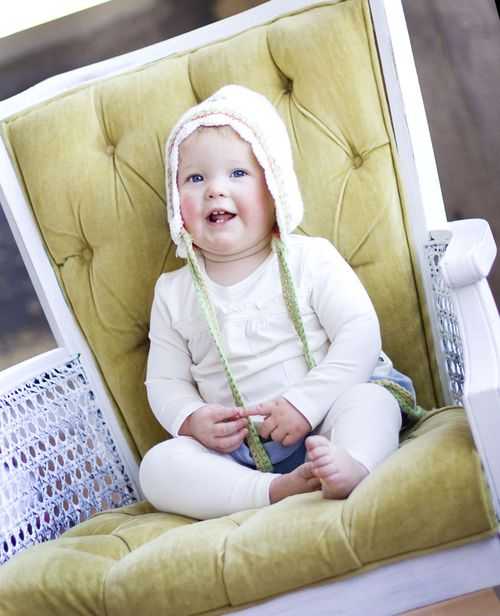 Ria's studio is a photographers dream… amazing lighting and beautiful brick walls and gorgeous props.  I did not want to leave!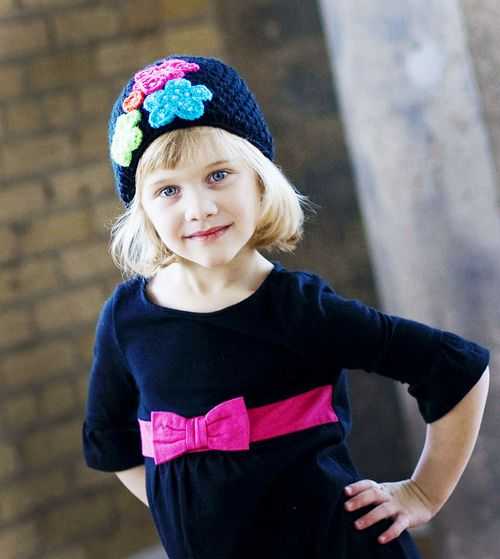 My niece Inga… remember the photo shoot that brought me to Ria in the first place?
***
I cannot recommend this class enough.  I think I would actually do it again just to have the opportunity to shoot pictures in her amazing studio again!  The whole experience was fun and enlightening and amazing.  Starting this year, Ria is doing business classes, so if you want to turn your passion into a business, you should really check her out!
Thanks to Ria and all the ladies who laughed at my sad jokes and stories and made this experience such a wonderful one.  I miss you already!
Click here to see more awesome pictures… Colton and Parker got in on the fun too!  (and this set of pics just might contain my favorite picture of Parker ever!)