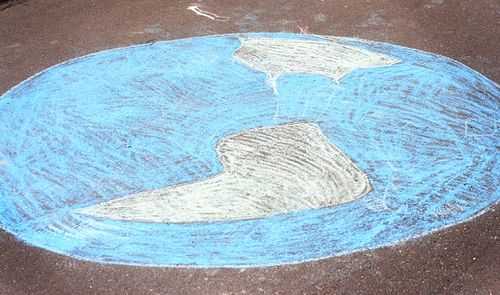 Was a little chalk drawing on the abandoned road behind our house.
And when I say little, I mean big.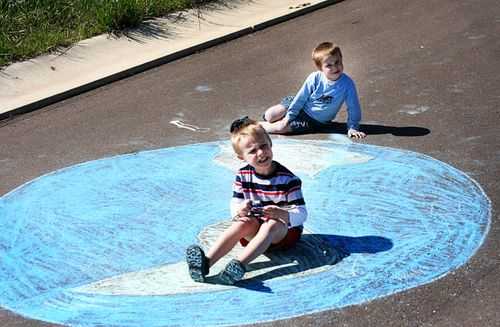 Six feet by six feet big. (total guess-timate)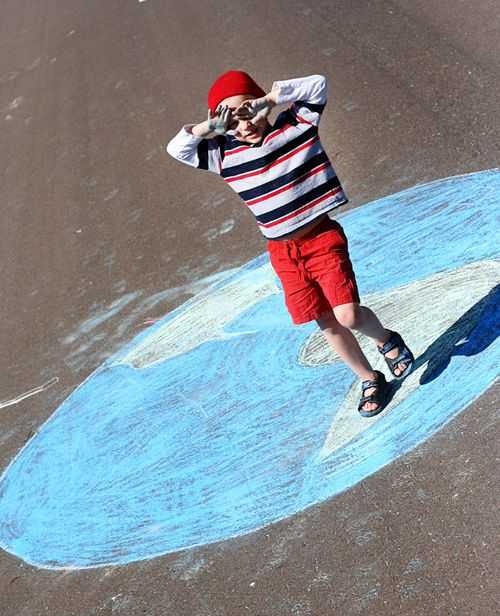 Although we dont 'celebrate' earth day… I figured it was a good chance to talk about the world, water, land, continents, all that fun 'global' stuff.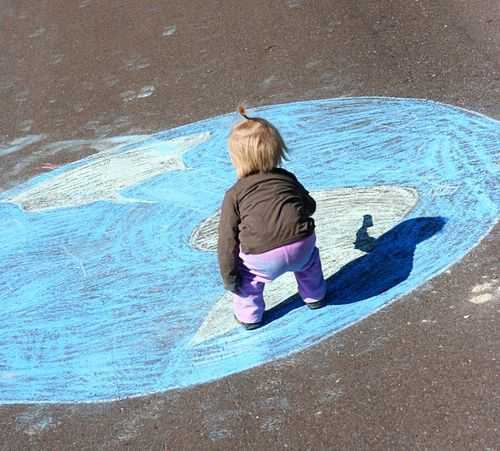 Audrey wanted to color pink all over South America. 
But I got to thinking. 
There was more then just a  geography lesson in this… there was a life lesson.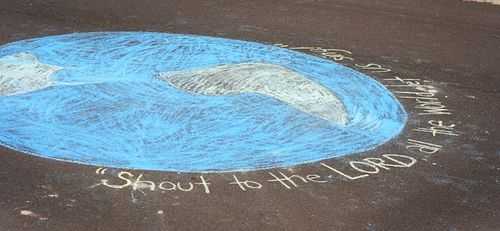 "Shout to the LORD, all the world let us sing."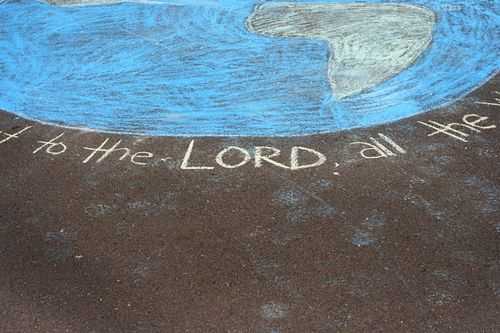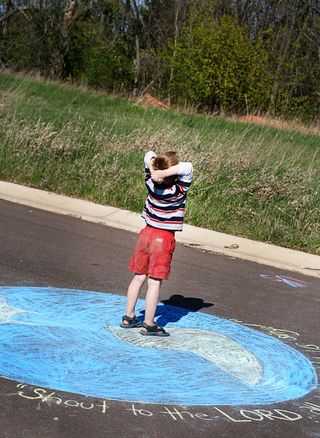 And we did.
What did you do for Earth Day?