I was recently asked to be a part of a live news broadcast for Fox. They wanted some amazing Christmas and New Years inspired desserts. So I made Rainbow Cake and my newest original idea… Countdown Cookies!!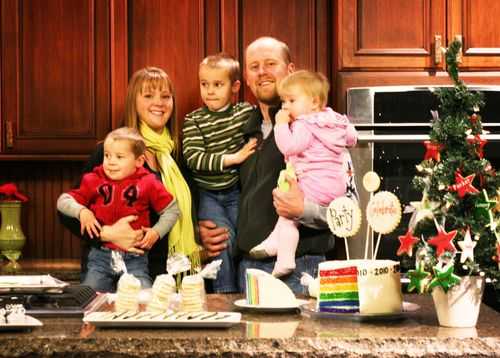 Sidenote… look how little Audrey is… today she is eight! 🙂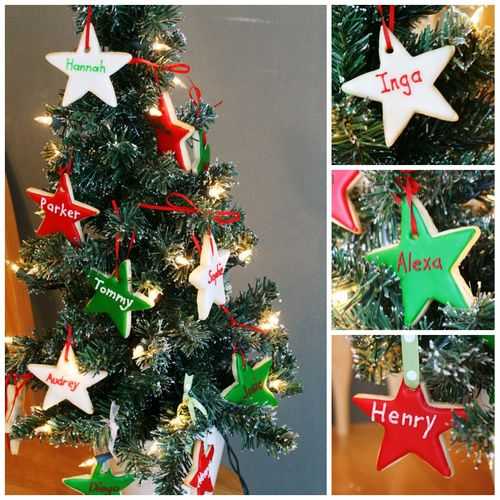 This is the Cookie Tree. I made about two dozen star cookies and added names of kids I know. I was really hoping they would show it more on TV so that you all could say "Hey! Look! That's MY baby's name on a cookie!"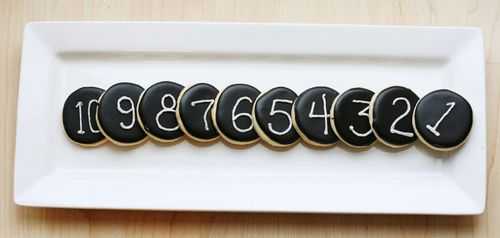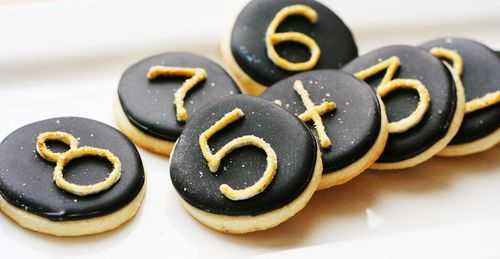 These are sugar cookies covered in my special royal icing tinted black. The numbers are written in white royal icing and covered in gold paint and gold sparkles.
Here is my famous sugar cookie recipe!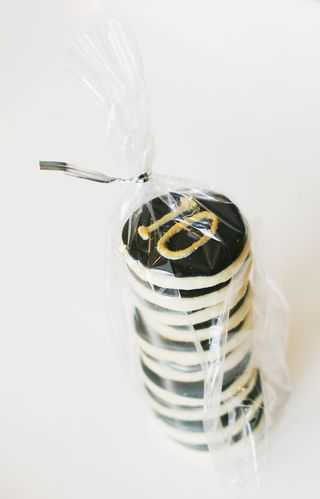 I also used my favorite glaze icing recipe.
So the whole theory behind the 10-1 cookies is based on the New Years Eve countdown. You know how ten seconds before midnight everyone starts counting? 10…9…8… yeah, you get the idea.
Well, these are silver dollar size cookies that can be given as a gift to guests at a New Years Party! Something fun to nibble on throughout the night, or just a fun keepsake!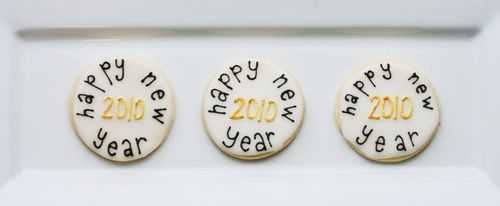 Here are those recipes again: I used my favorite Sugar Cookie recipe and the BEST glaze cookie icing ever.
And here is a video on how I made it: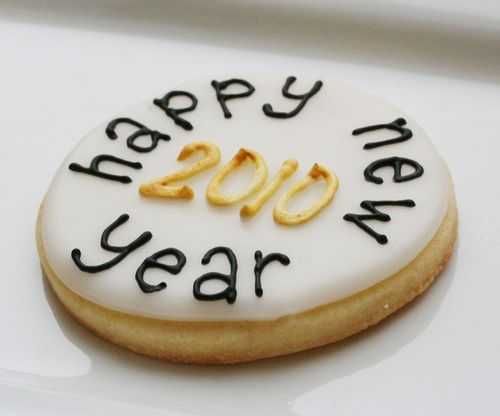 These can be personalized for every New Year!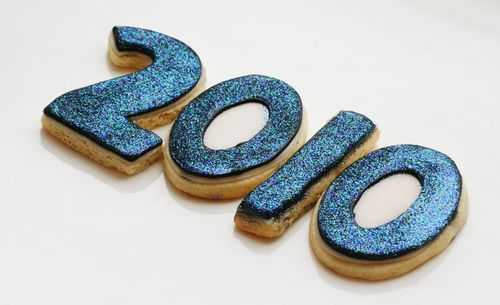 And these super sparkly black cookies were almost too pretty to eat.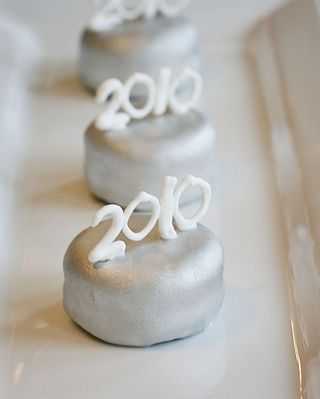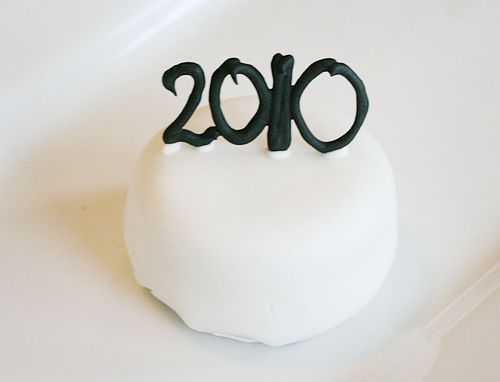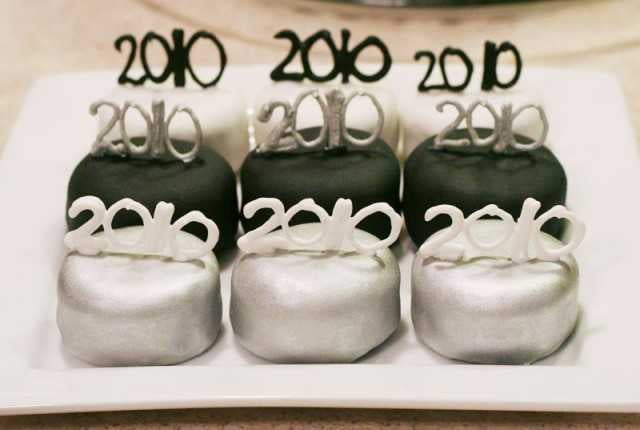 The Happy 2010 petit fours.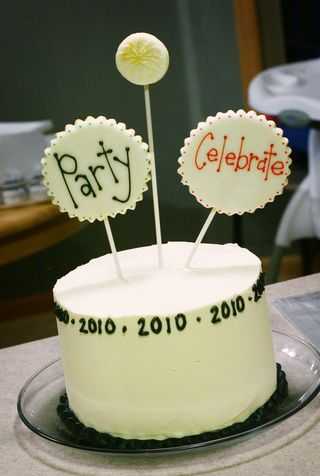 This is the New Years Eve Rainbow Cake. Sorry. Forgot to take a picture of the inside…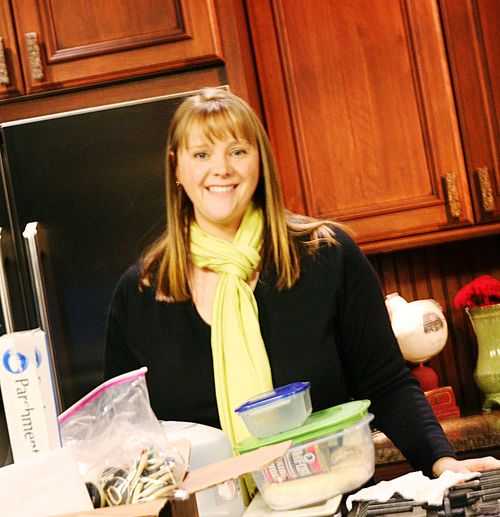 And there is me cleaning up after the show! Hope you like my original Countdown Cookies!!