If you know me at all, that title probably doesn't make much sense does it?
Let me explain.
I married an outdoorsy guy. Chad likes to hunt most things and fish for everything, any time of year that it's legal. He is just one of those guys that gets his soul refreshed among God's nature and beauty. Sitting in a deer stand in silence and completely still at the break of dawn, that's something he enjoys.  Me?  Not so much.
I knew this when I met him. I knew this when I married him. I have learned the lesson over and over again with each pregnancy, each new baby, each rambunctious toddler that I was inevitably left alone with just when it was most inconvenient.

MY LATEST VIDEOS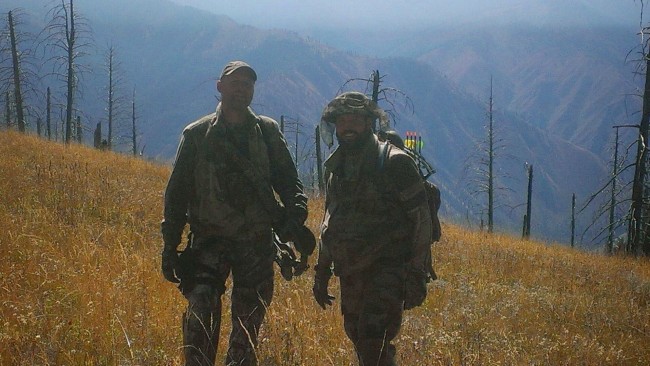 Chad (on the left) with his brother, Ryan
While I accept his passions and love to reap the benefits of it (having a buffalo fill your freezer for 2 years is a wondrous thing) I can't say I like it. Dread it more like. Hunting season and fishing season always seem to come too quickly and I find myself getting more bitter every year. It just doesn't seem fair anymore! Here I am at home with five kids, sacrificing my job and my time to meet the needs of my family, alone. He is out doing exactly what he loves, with not a care in the world.
Yes, I signed up for a husband who puts time and great energy into his passions. No, I didn't sign up for parenting alone for weeks at a time.
I joke with friends and family and give him a hard time. I start giving him dirty looks when he talks about mandatory trips to Cabella's and Gander Mountain. I tune out when he talks about the details of his excursions.
I fully realize how I sound like a really terrible wife right now. Here is my poor husband, doing what he always does, and I am giving him heck for it.
But we are not the same young independent couple as when we first married. We have much bigger responsibilities now. In addition to the kids there is a home, a property, chickens and guineas', a dog,  my career. Everything suffers when he goes away, sometimes life is lost.  And frankly, I just don't handle it well.
I was recently reunited with a blast from the past. It was a lazy Saturday as I welcomed an old high school friend and her daughter into our home with open arms.  I had not seen her in about 20 years, but it was like not even a day had passed.  My heart was truly delighted seeing her beautiful smile again.
After a few hours of us talking and catching up, we had really gotten to a comfortable place and I found myself completely opening up. Telling her things I saved for the closest of friends. I told her about my husband's trip and that it is HARD when he leaves. Everything about it is just hard.
We were all standing there, in our kitchen and she said, "You know, maybe it would be easier when he went away if he didn't do so much for you."
We laughed. She went on her way. But that comment… it stuck around.  Lingered in my brain and started to eat away me.
For days, I was questioning everything. What did she mean? That I am lazy? That I depend on him too much? Was she right? Was it only hard because I was too dependent on his help? Did she look at me and judge me for being overweight and assume I sat around all day eating the cakes and cookies I blog about? Why did she think that I was not pulling my share of the weight around here? Did she have ANY idea what I had been through?
The more time passed the more angry I got. Really, really angry. How dare she? She didn't know me, know my husband, know our relationship. How dare she assume that my husband carried the weight of our relationship. I decided to email her, or to confront her, or maybe even to gently persuade her that what she perceived our situation to be was actually far from the truth.
But I didn't. I said nothing to her. After a long mental battle, I realized something that I can honestly say I have never realized before.
There was no point in my fighting this battle.
Her opinion, while totally valid and one she was free to have and keep, should have no bearing on the reality of my life.
If she was wrong, she would see it in my actions, not in my words.
My husband packed up and left, and I cried. I texted him that I missed him, that I needed him, and he was my partner. While that may seem like normal conversation between husband and wife, it is not for me. I rarely, if ever, tell people I need them. (not to say I don't actually need people, just that I am too stubborn or embarrassed or feel too guilty to impose my needs on people, much less tell them. I can honestly say that nothing feels worse to me than feeling indebted to others. It's a level of discomfort I have a hard time explaining.) He texted back that I would be fine, that he loved me and that I was stronger than I thought.
He was right.
A mighty work took place in me while he was gone. Something clicked somewhere and every single day started with Intention. I decided that even if my circumstances were hard, that was no excuse for me not living life to the fullest and giving my family my best. Every single day, every single moment, I was all-in. I gave my all at home with the kids, giving them my full attention and respect. I didn't yell (much) and I tried to be as calm as possible when faced with disagreements. I did the chores around the house with a happy heart, feeling grateful that I was able to get them done and feel so accomplished afterwards. I made lists and stuck to them, and at the same time decreased my self-imposed work load in favor or putting out better quality work. I set goals, made plans, and finally figured out just what I want to do with my life and career. And while some of that I will keep private (as part of me is just a natural big dreamer who loves the dream itself and finds joy in thinking about it, not necessarily seeing it come to fruition) one part I can reveal.
I want my blog to be a true representation of my home and life. I love iambaker. I love baking and decorating and creating new things, so that will not change. But I also love our home, our property, our chickens and garden.  I want to share with you that fact that my family and I drink raw milk and that we make homemade ketchup and syrup and jelly and can tomatoes and pickle peppers and that I brush my teeth with baking soda and don't ever use bubble bath because I try to not put any chemicals on or in my kids and that most things I buy are organic.  And still I love Oreo's and box cake mix.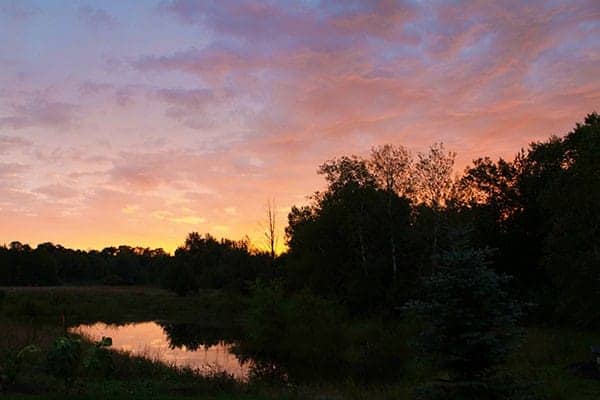 That I take thousands of pictures of the sunrise and chickens and birds. I don't understand fashion and am totally comfortable buying clothes at Target. I don't like to travel and have no desire to leave my family nor vacation without them. That I am simple.
Most of all I love Jesus.  And I love that He gave me this perfect-for-me husband who I never knew was so perfect for me.  (He has been a gardening and natural living guy all along, while I came along kicking and screaming.) I love that while my husband was away chasing an elusive Elk and walking the scenic and breathtaking mountains of Idaho, I was coming into my own as a wife, mother , homemaker and child of God.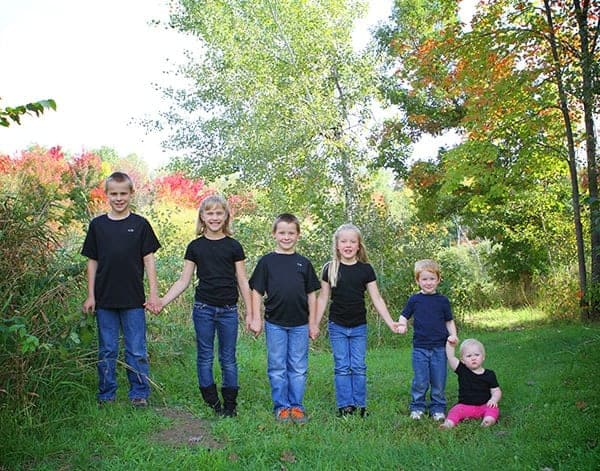 The kids with cousin Inga
I got just as much, if not more, from completing the kids' laundry in an organized fashion as I did from finding out my book was a best seller. I found out that when all is right with me, in my head and heart, then I can happily and successfully run this home.  Not in spite of my husband, but for him.
When my husband did come home, he came home to a house cleaner than it had been in ages.  To happy children who had a happy and relaxed and attentive mom.  To a better listener.  To a schedule and a routine that made our home a place we all wanted to be.  To a wife that didn't resent him being gone, but that loved him for who he is.
I can honestly tell you, I have never felt more domesticated in my life.  And I am loving it.  The idea of getting a cow and living off of the grid is really, really appealing to me.  Now remember, I am a big dreamer.  In those dreams, I forget how much I love watching Cedar Cove and playing Spider Solitaire and blogging and baking crazy desserts with snickers stuffed into every crevice.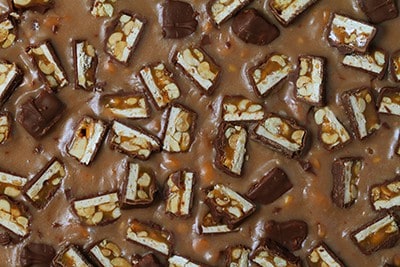 I love my home and children and nature loving husband. I love spending time with them. I love my life and am so thankful and blessed to be living it. And since I didn't know how long this feeling would last (although I can't help but hope for forever) I just wanted to write it down so that I could look back and know that somewhere along the way I knew.
I knew that I am exactly where I was meant to be.