You know that thing that Tom Cruise did in Jerry McGuire? Where he wrote a big letter (mission statement) to everyone he worked with and it essentially got him shunned from his peers?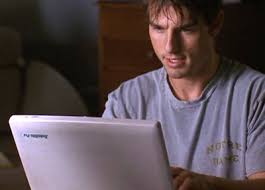 Well, I am about to do that.
I just have to say something about this whole business side of blogging. Something that has been lingering around my brain for quite some time but had never fully realized or verbalized until this morning.

MY LATEST VIDEOS
See, I was doing a phone interview with a fellow Christian (someone who loves Jesus and tries to serve Him best) and as typical of me when I am talking to other Christians, my heart started to pour from my mouth. I felt comfortable and at ease and able to say the things that I did not even know I knew. <— let's just pretend that sentence makes sense
So, in a random question about competitiveness, I said it.
I am bad a selling myself. I got no game. No hustle.
It's terrible. I do not know how to convince people that I am worth their time and money and energy. (not saying that I don't have worth… just convincing others of it is not my specialty) It's difficult and awkward and uncomfortable and never ends well. Never.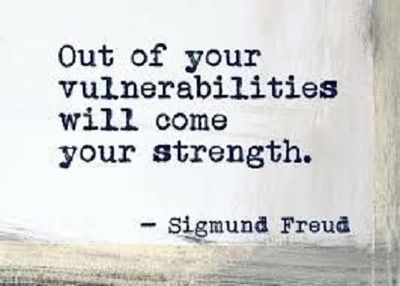 About 3 years ago when my baking blog started to take off, I felt forced to jump into that "successful business woman" pool. I was a member of groups and skype rooms and was lucky enough to be friends with very successful, business-minded,  and driven women. I knew that if I was going to have any staying power in this industry that I would need to be just like them. Not to mention I desperately wanted to be just like them!
Wouldn't you know, up until now I have tried. I have done everything I am "supposed" to do in blogging:
reach out to brands that are a fit for me
reach out to brands that are not a fit for me and try to make them fit
compete for recognition on all forms of social media
get my pageviews up so that people/brands/peers would then know that I have value
convince PR people and brands that my reach and online value are much better than they actually are
pretend I am influential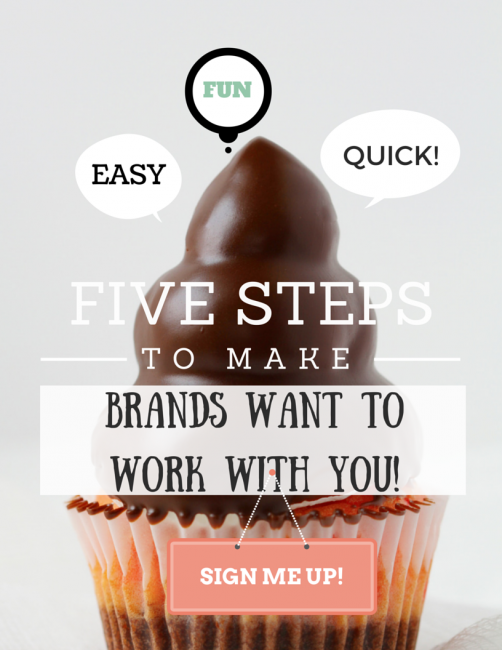 NOPE.
The truth is, while I was spouting off stats and an inflated resume, I never really believed it. I mean, the numbers were real, but my impact on others was not quite as powerful as I led people to believe.
The truth is, I am not influential. (and least not virtually- and it's ok!) And that hidden core belief about myself is what was being shouted at brands and peers in unspoken words.
If I post a shirt on twitter 500 people are not going to run out and buy it. No one is going to run out and buy it. Some may even think silently to themselves that they will never buy that shirt as long as they live. Which is fine, more options for me on the rack at Target, woo hoo!
One story really comes to mind that cements what I now know to be true.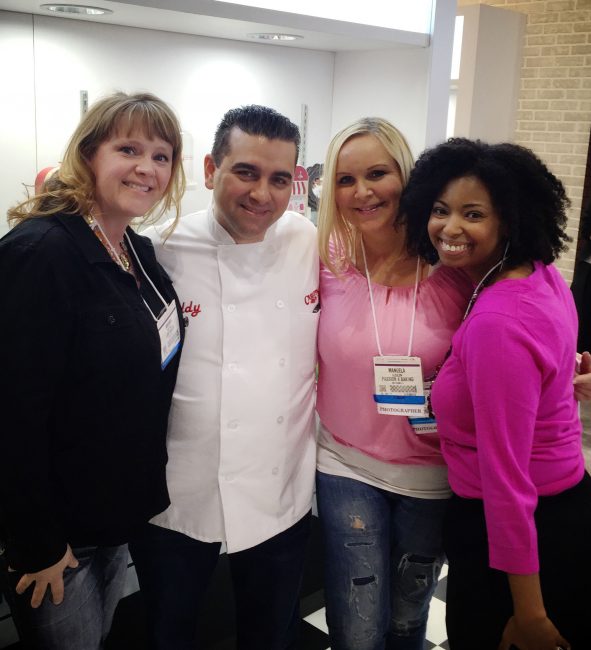 My friends Manuela and Jocelyn and I (as well as Coryanne but she was off being fabulous most of the time and doing what she does best, which is promoting the awesome brand she has!) hung out at the International Home Show.
Manuela is like the Martha Stewart of Norway. She has over a million Instagram followers and a well known and popular brand. She is a genius business woman. She and Jocelyn and I would walk up to a booth and I would say, "Have you met Manuela? She is famous! She has a huge social media following…" and then Manuela would step in and close the deal. Brilliantly. I would listen to her talk and she would do nothing more than simply state facts about her brand, but she has the unique ability to read people and know what they want. And then she would tell them that. Not only could she sell herself, but she could deliver.
I was impressed. Inspired. Told myself that I needed to be more like her. Whined to Jocelyn about it and cried about how I am not better at self-promotion. Lamented about how easy to was for me to "sell" Manuela because I believed in her numbers and business. But how I just could not do that same for myself.
I even said that it must be easy for Manuela to talk highly about her brand because she has such a powerful social media presence.
That's when Jocelyn said something that stuck in my head. "Girl, I bet she was promoting herself just as strongly when she had a fraction of those followers."
Jocelyn was exactly right.
THAT is what I don't have. I don't have that belief that I can help sell products. I mean, I think I could ultimately if something accidentally went viral or got pinned or yummed enough times, but people are not making life changing decisions based on my recommendations. That is just the truth. My virtual influence is just not that great. (again, it's OK!)
So this morning, as I finished up my interview it occurred to me.
I had spoken truth to myself. YAY!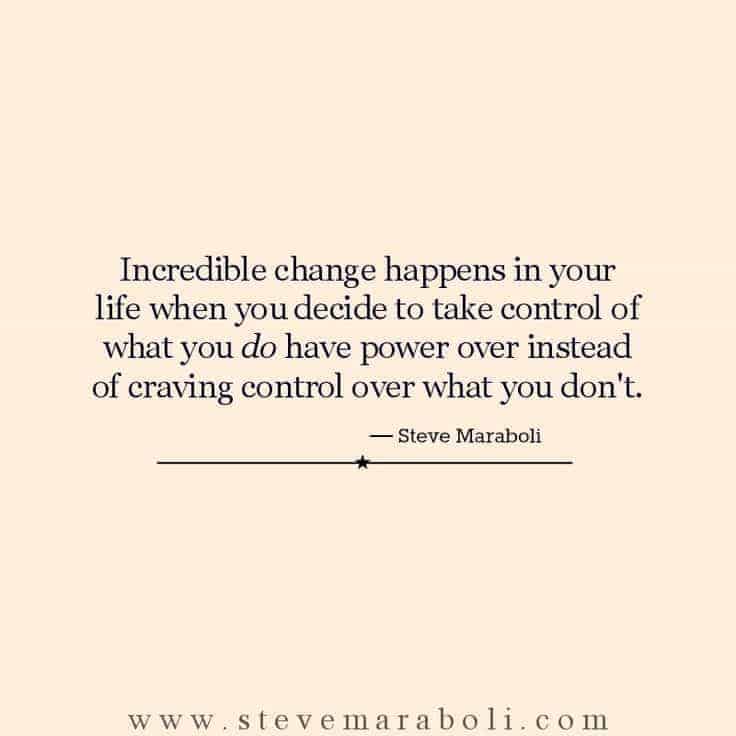 Competing for brands' attention and competing against my peers is just not something I am good at nor do I want to continue trying. I think a brand should work with me because they see something in me that they like. Not because I forcibly convince them otherwise.
I now know that the greatest gift I can give to my readers and peers is authenticity. In ALL my choices. Sure, I will take the occasional sponsored post because butter costs a lot a LOT of money, but I am not going to lay in bed at night  trying to figure out a way to convince Land O' Lakes that they need me on their butter campaign and that I should be hanging out on Ree's ranch with her and the cattle.
Now, saying these things probably will obliterate my professional career; will assuredly convince brands and peers that I don't have what it takes to dominate this industry, and definitely let everyone that I am not as influential as I have been pretending to me. But did they ever really think I was anyway? Who exactly was I trying to convince? And so what? I will just keep on keepin' on. 🙂
I am not a fantastic business woman and I am done trying to pretend I am.
Thank goodness! I cannot tell you the sign of relief that poured forth from me the moment I let this truth sink in. It was peace. Peaceful. Mentally calm.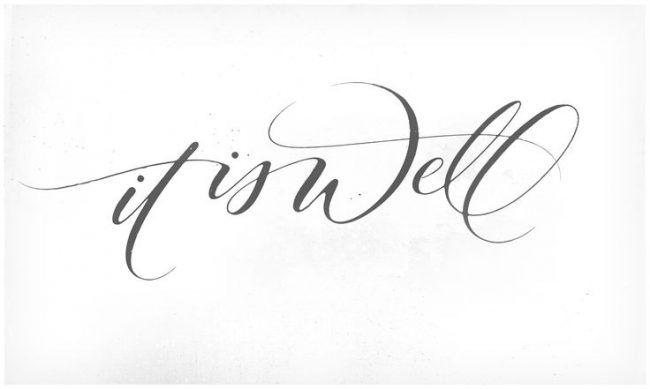 I am a good baker, a decent cake decorator, a pretty darn great mom and a wife with all the desire in the world to honor and love my husband. I don't have to be anything more and anything less. My virtual value is just as not important as I had made it out to be.
My value as a child of God, as a mom, as a wife and friend… that is what is important and where my energy should lie! Oh, and in baking. I love the baking. And the homesteading. I love the chickens and the guineas and the long walks in the forest. And the sunrise. And the sunsets. And all the rainbows. And the pileated woodpeckers and the hummingbirds. And taking pictures. And all the boring-to-everyone-else things.
(Please know that I am only speaking for myself. I think we are all different with different goals and dreams and talents and I am just now, as an almost 40-year-old, starting to understand mine!)
I have a huge amount of respect for the talented bloggers and content creators who have paved the way with their intelligence, drive, and ingenuity. You are exceptional and I will spend the rest of my days learning from you. But no more trying to compete. You win that race.
You win.
Truthfully, we all win. In the end, when I am pursuing what moves me (creating, homesteading, mothering, wifer-ing) I am winning at my life.
And that feels pretty darn good. (and it feels even better to not pretend to be fooling anyone anymore!)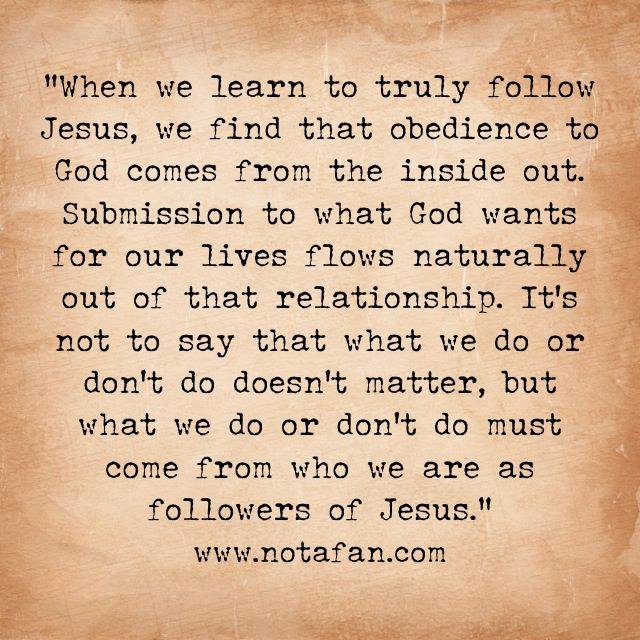 UPDATE:
There seems to be some confusion and I am sorry. I think I am not communicating as effectively as I had hoped. I am NOT feeling sorry for myself. I am feeling empowered and FREE. (full of joy and thankfullness!!!)
I have a very realistic perspective of my "business worth" and plan on approaching projects in the future with that in mind. I am not quitting blogging. I am just going to blog the way that works best… with JOY and creativity! Not focusing so much on the hard (for me) stuff, like selling myself and fighting for work. If it comes my way, good! If not, then all the power to the blogger that made it happen in her life. 🙂
ANOTHER STINKIN UPDATE
My gosh, I am sorry to have offended so many! Let me just state this. My blog, and specifically my iamservant section of my blog, is where I share about faith and feelings and my walk with Jesus. When I have a revelation (Regardless if you think these revelations have struck before- which they haven't. I have not shared on my blog how terrible I am at self-promotion and how much of a farce I think "influence" is in blogging, mostly because it had not occurred to me.) I am free to share it here. If you want to attack me, attack my honesty because it offends where you are in your walk, then your comments will not be approved. If you are coming from a place of love, then by all means, express yourself to your hearts content. I don't typically promote iamservant posts, do not share on social media and do not ask others to read. The only people that see these posts are the ones who have signed up for updates. It is my hope that if you have signed up for an update that you WANT to read what I share.