Is there anything more refreshing than a cool, creamy, silky-smooth, no-bake cheesecake in the middle of a hot summer?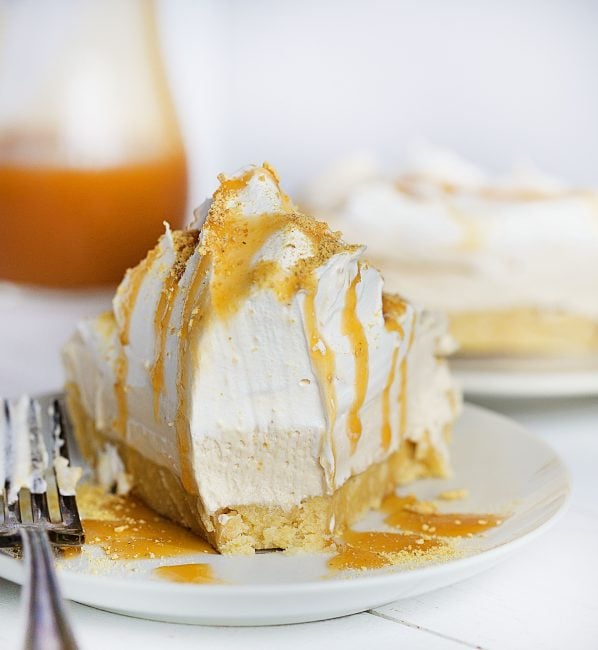 One thing you will notice about this pie is that crust. That mile-high buttery shortbread crust. It's a bit of a show stopper and perfect for anyone who loves shortbread!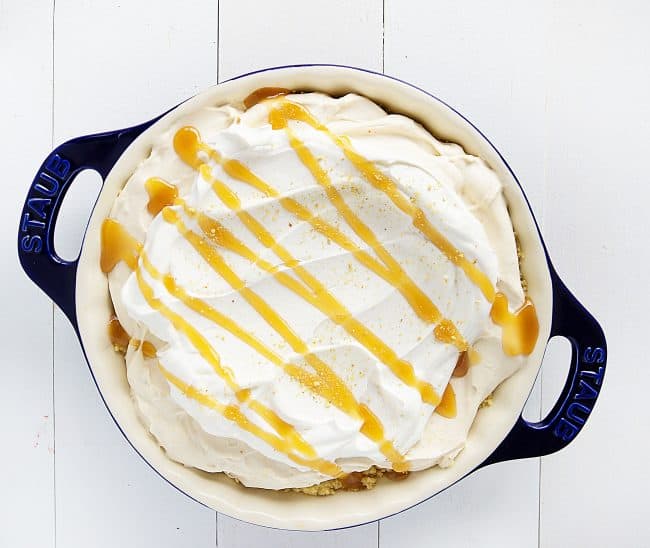 Naturally, the most beautiful pairing for buttery shortbread cookie crust is caramel. They are essentially the same flavor with vastly different texture. When eaten together it is nothing short of spectacular!
Recipe adapted from McCormick. One of the best parts? The entire recipe only takes 15 minutes to pull together!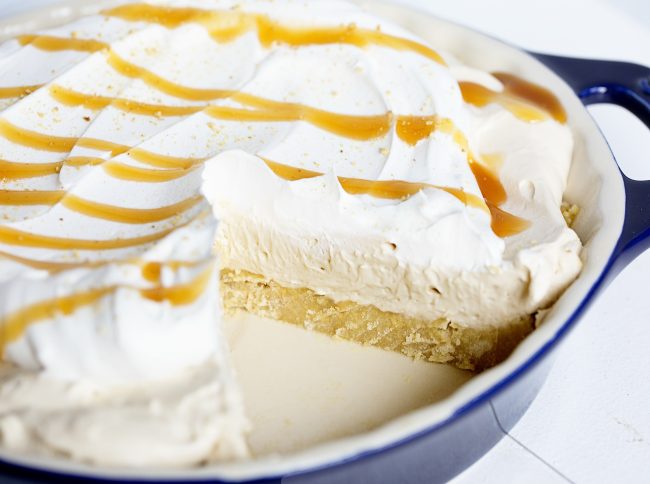 Tips for success:
Use a good quality shortbread cookie. Try the cookie before and make sure it is rich, buttery, and flavorful.
Use room temperature ingredients. This will help with consistency and creating a velvety smooth texture.
While I have included a store-bought caramel sauce, you can certainly make yours from scratch.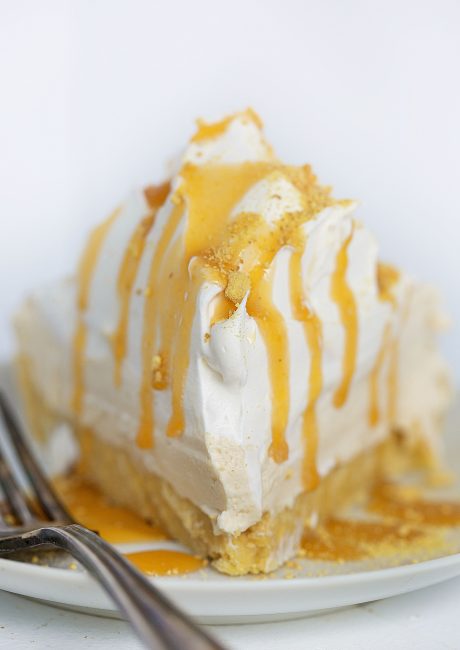 Mile high deliciousness!
I am fortunate to be able to work with brands that I use and love. Thankful to McCormick for partnering with me!