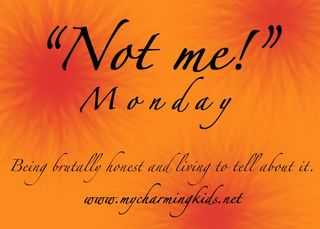 There are new rules for this… so I hope I get it right.  Please visit the original Not Me, Mckmama.
I did not forget what today was an sit at my computer and wonder where everyone was.  I am on top of things!  I am sure I looked at a calender and acknowledged the man that this day is in honor of.
I have total respect for others.  I most certainly did not nurse my baby in public just because I could.  I always want everyone to be as comfortable as possible.   
I absolutely did not spend every second of my kids' naps and then some 'working' on my blog this weekend.  I would not be so vain as to spend hours making my blog different.  I am a good wife and mother and actually spend time with my family!
I did not decide to skip out of church this morning, even though my hubby was going to go.  I did not send my oldest off with him, then sit at home with my baby and Parker.  Then, half way through the service, I did not realize that I forgot to send the double stroller with hubby, even though I had promised it to someone at church.  So I did not have to show up at the end of church with said stroller.  And I most certainly did not pretend like I had been there all along.  I would never do that.
I did not have a mini panic attack as I realized I have not taken pictures of my kids for almost 4 days.  Audrey is huge already and I have no proof!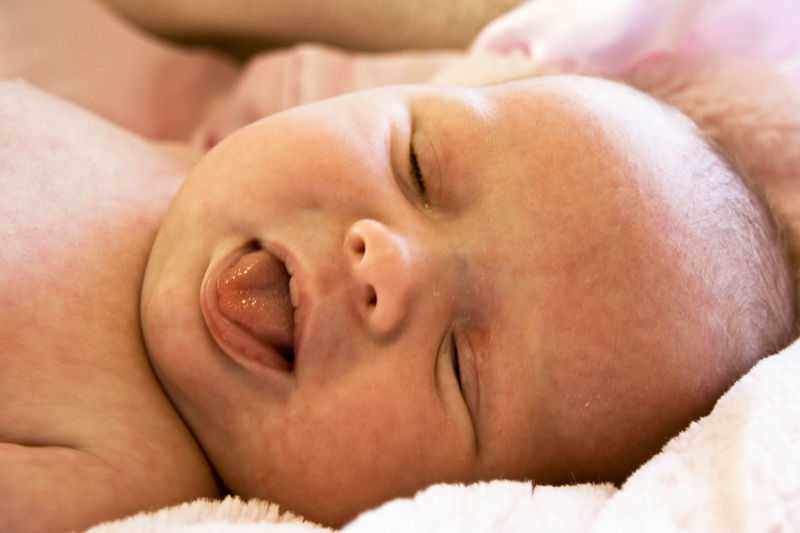 (is she mocking me???)
I am a concerned citizen and patriotic and try to honor those in in positions of authority, so I would never try to avoid anything and everything on TV related to the inauguration.  I would never get twitches and nervous ticks every time I hear the new president speak because it grates on my nerves.  That would be un-American!  And I would never admit that to a bunch of people that adore the ground he walks on!  I have to much tact for that.
What are you not doing?
God bless!
And if any of you are visitng from Mckmama's, whatever you do, do NOT leave a little comment love.
You may have noticed a change… I finally got around to personalizing my blog a bit!  With the AMAZING talents of Debi over at Just As I Am.  What do ya think?  Thanks so much Debi.  You are wonderful.