I have a thing for sunrises.  There is something entirely magical and majestic about a kaleidoscope sky growing in intensity and whose light is ablaze against the dark tree skyline.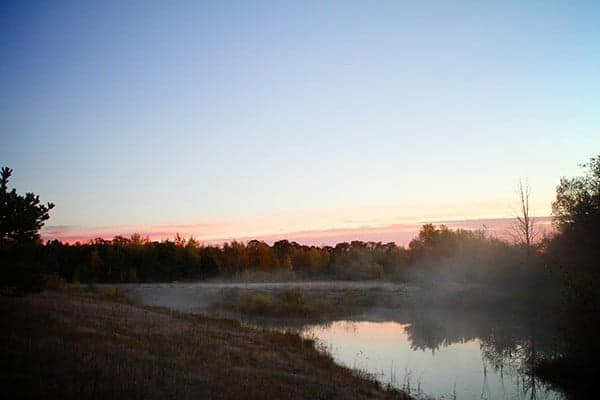 With the water being balmy compared to the air in these cooler fall days, there is an etherial fog that lingers until the sun starts warming.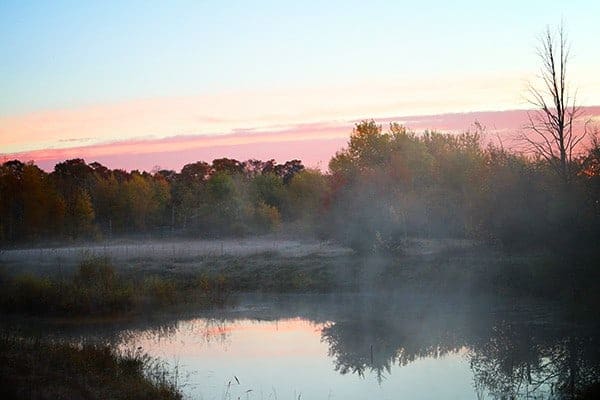 MY LATEST VIDEOS
Sunrises.  Pink streaked skies. Enveloping morning mists.
There is something to be said about nature and my relationship to God.  It is humbling to see the stunning beauty that is (seemingly) effortlessly created day after day, all to the delight and enchantment of this grateful servant.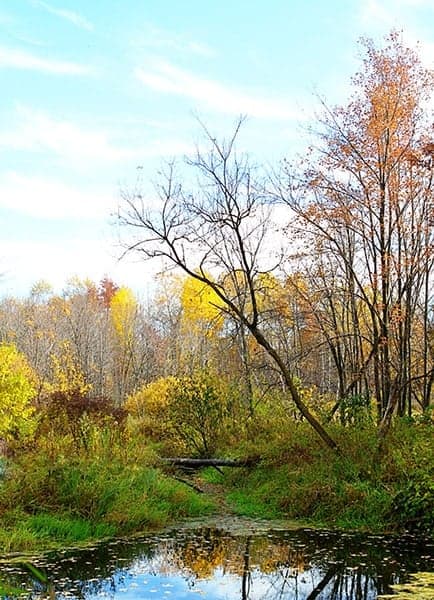 As the day progresses and the demand of little people and tasks forces my focus away from Him, I am so thankful for the reminders.
The afternoon sky glowing bright with cyan hues reflecting perfectly against the leafy pond.
Autumn.  One of the things that keeps my heart endeared here, in Minnesota.  I get lost in the colors, the Grand Design.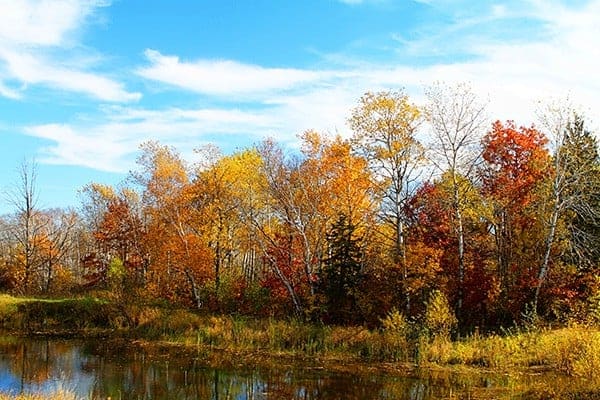 Indebted to a hard working husband and a generous Savior, I have never known peace and contentment like I do here, on our land and home.
So many things have changed for me in the last 30 days, and all of them being significant life changes.  Those changes that shift a perspective or a alter a view of the way I am.
I have never felt such joy and peace in growth. Life is beautiful, even if it isn't.
Some of it comes from a desire to change, but most of it comes from a God eager to help me follow His will.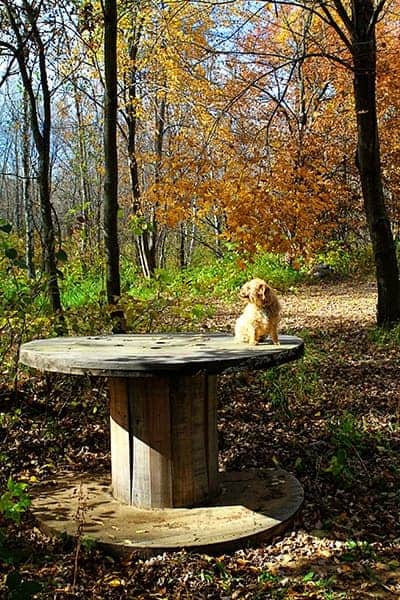 The little things, the small business that keeps a day flowing, they bring contentment.  My puppy Dodger (an actual puppy no more, but his small size allows the description to fly) enjoying the sun in the middle of a dying forest.  He feels it too, I know.  The joy.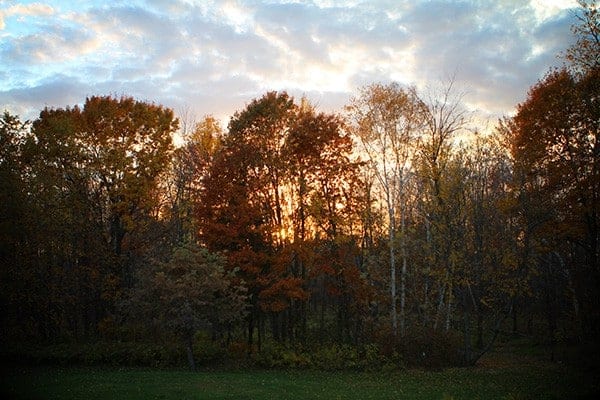 With dinner done and kids starting their nighttime routine, the sun makes her way below the tree tops.
That last few minutes of her descent, where every last ray is reaching into the shadows, that is my favorite.
It's a forgiveness for every falter.  It's a reminder to seek her out in the morning.
I just have to say, thank you.  Thank you for new friends.  Thank you for one of the most beautiful autumn transitions I can remember in years.  Thank you for loving teachers and mailmen and pastors.  Thank you for family who didn't choose me, but makes the best of it.  Thank you to my patient and accepting and exceptional  husband.
Thank you for the grace of a Heavenly Father.
Praying (it is my greatest wish) that you too feel the love and joy and peace that only He can give.