A week ago today I was being wheeled into a sterile operating room for my fifth C-section.
My husband was there with me, holding my hand, as the talented and professional team of doctors and nurses prepared me for surgery.
I was emotional and nervous… more so than any other time.  I think it was a combination of stress and anticipation, as we had chosen not to find out the sex of the baby prior to the birth.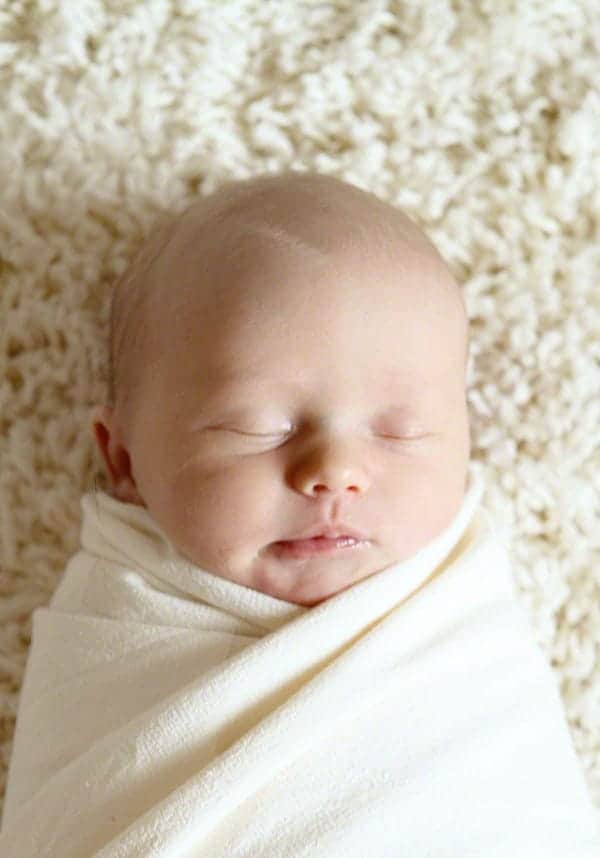 MY LATEST VIDEOS
I was shocked to find out she was a girl.  I had somehow convinced myself it was a boy, and literally had to check and double check to make sure that she was in fact a sweet little princess!  We had no girl names, not even one!  You all offered up some great suggestions on Facebook and Instagram… and we ended up choosing Olivia.  The name is derived from Olive, and Biblically the olive branch is a symbol of peace.  It seems to fit her perfectly!
In addition to having a baby our family is going through some other big changes.
On July 1st of this year we are scheduled to close on a new home!  Having a family of seven changes things, one of the biggest being the sheer amount of space that you occupy!  And as soon as we found out we were pregnant we started looking for a new home, so it has been a long journey.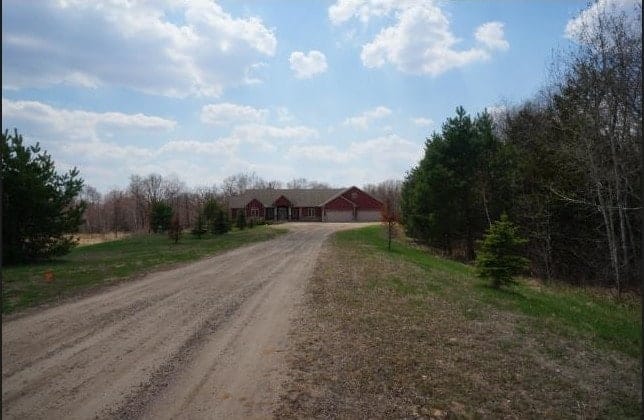 Our new home… sitting on 15 acres!
And like all those who have gone before us know, it hasnt been an easy process.  We scoured the internet and looked at houses and thought about making offers and ended up being shocked by the changes in the market.  One house that we looked at sold for $90k over the suggested price!  Suddenly it was no longer a buyers market… the inventory was low and the demand high.  There are lots of multiple offer situations and very little opportunity for relaxed and well thought out decision making.  That in itself was a huge stress for me and hubby!
My husband and I were addicted to the realty sites.  We got updates and scoured new and old listings daily.  One day, I happened upon a new listing that seemed promising.  We looked at the pictures and the stats and decided that it was definitely something we wanted to see, and with the current state of things we knew we needed to act fast.  We went to see the house.
We walked in.  We looked around.  We walked upstairs and down.  We went outside.
We knew.  This was our house.  We decided right then and there that we wanted to make an offer.  So on a dreary Saturday afternoon, we made it official.
I was so stressed about that because dealing with multiple offers was not something I was comfortable with.  So after we submitted our offer the sellers Realtor sent an email out to everyone who had visited the property letting them know there was an offer on the table.   They wanted to generate as much interest as possible to get the best offer possible on their property.
By Monday there were no other offers.  Not one.  It was just us.
I cannot thank the Lord enough because based on the current market conditions, the price of the home, and all the circumstances involved, it should not have worked that way.  But for some reason, everything was falling into place… every detail being positively addressed and every action moving us closer to being in our dream home.  I believe with my whole heart that God wants us there, and I am so thankful He does!
We are now in the process of putting our house on the market.
Trying to take care of a newborn and pack boxes and de-clutter and stage a small house with seven people living in it is no easy task!  I am shocked at the amount of "stuff" we have and how easy it would be to part with it.  We need so little.  Why on earth do we have so much?  Hopefully I will learn to be more minimal in the new house.
The last three months have been a roller coaster.  With Chad's heart issues and not being able to find a house forever and then all of a sudden finding a home and then baby being born and trying to homeschool and prepare our current home for sale has been quite stressful.
To top things off, I am having a really hard time recovering from my C-section.  A day after the surgery I was doing beautifully… feeling amazing… having little to no pain.  I got to go home on Sunday even though the surgery was just on Friday!  But then, I got a cold.  One of those colds with a violent cough that shakes your whole body.  Well, this is NOT a good combination when trying to heal from major surgery.  I ended up pulling one of my abdominal muscles.  I am not kidding when I say that every cough is excruciating.  I cant lift anything (including my sweet Eddie, and its killing both of us!) or vacuum or help with packing like I want to.
My poor husband has taken on so much, I cant help but be worried about him a lot of the time.  Him still being in AFib is a constant concern.  We are actually seeking a brand new treatment and we find out tomorrow how that will work.  I promise to report back if there is any improvement!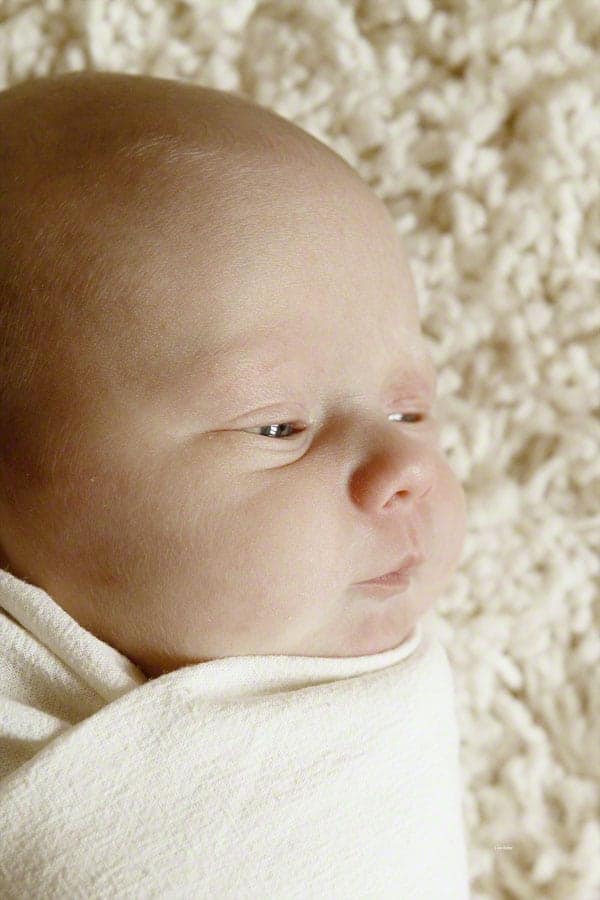 Baby Olivia has been such a blessing.  Since Eddie was a colicky baby (one of the hardest posts I have ever written), I had serious concerns that she would be as well.  But she is far from it!  From the moment she was born she latched on like a PRO and has been a nursing champ ever since.  She sleeps for long periods of time and the only time we hear her cry is when she gets her diaper changed!
Her brothers and sister adore her and fight over who gets to hold her.  Heck, mom and dad fight over who gets to hold her too!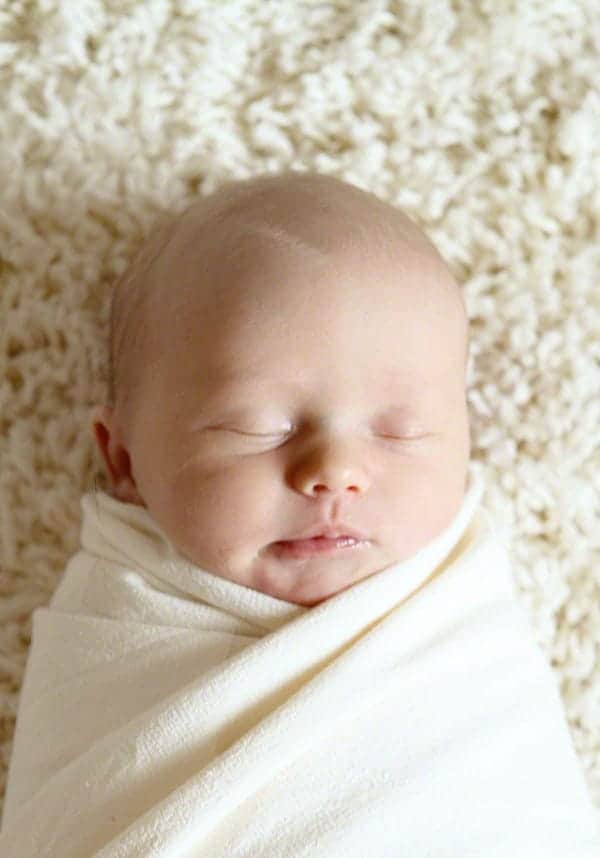 While the day to day tasks seem overwhelming, the big picture is so hopeful.  We feel blessed and thankful!  Thank you for all your prayers and well wishes!