So I decided to purchase Colton a new book at the store today. I had lovely visions in my head. Colton and I sitting together at the table, learning about letters and sounds…it was going to be wonderful.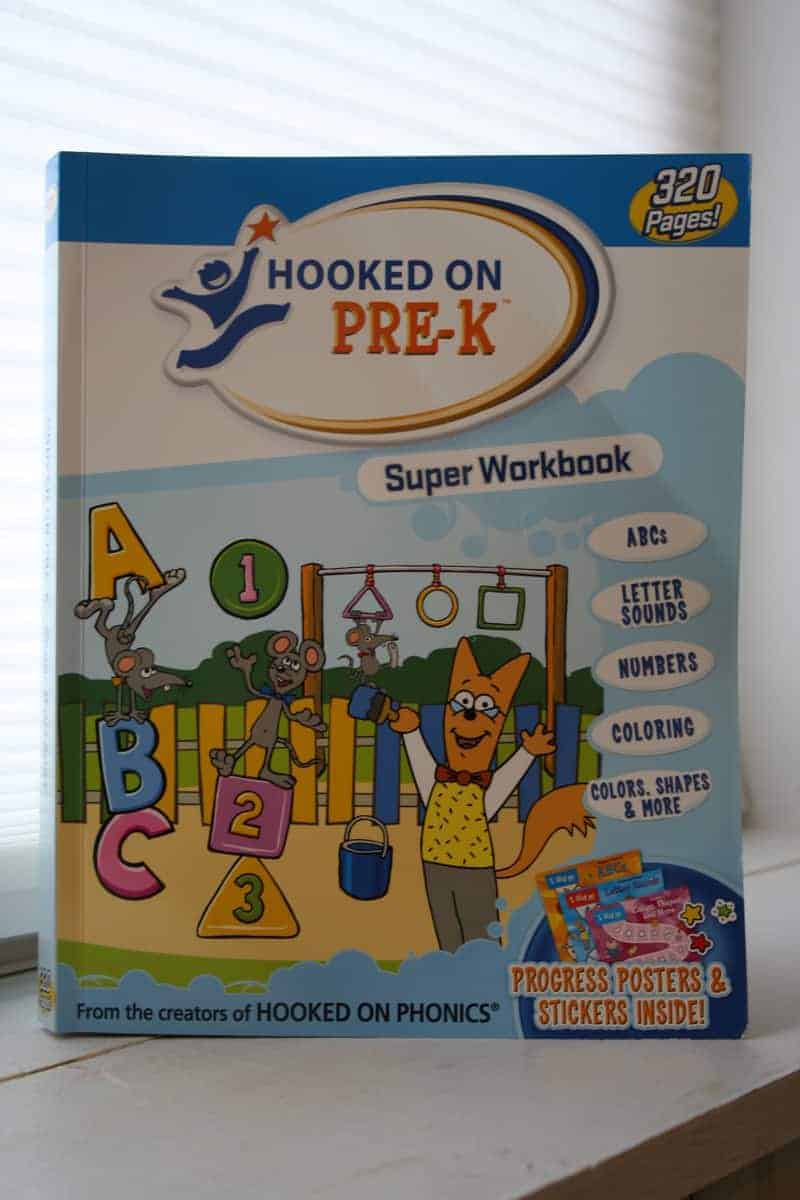 When we finally did get a chance to sit together and look at this wonderful book… Colton didn't like it. "What if mommy gets you an orange marker to do the drawing with?" That seemed to work. Except now, he was only interested in writing with the marker. Not anything on the actual pages.
So I grabbed his hand and traced the dotted lines and exclaimed, "Look Colton, you made an 'A'! Isn't that great?" as he squirms and says "Let go mommy!"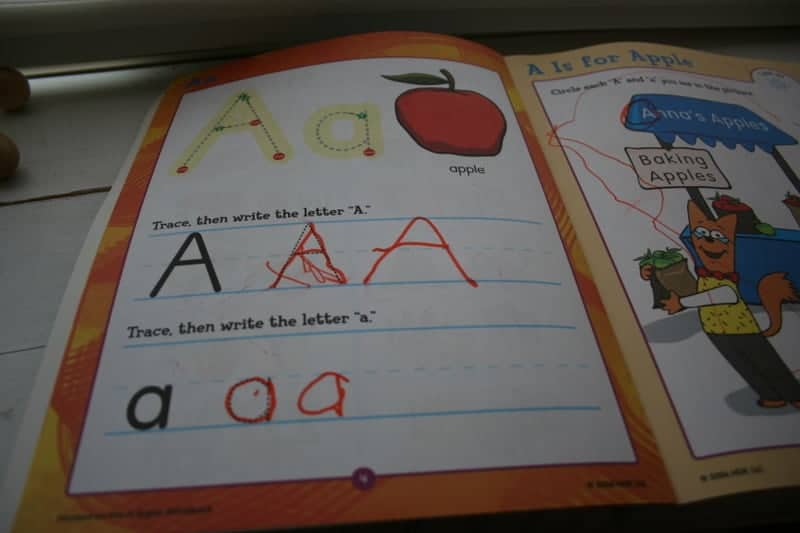 Fine. It wasn't all that I had imagined. Maybe tomorrow he will be interested! Or maybe I will just put this book on a shelf and wait until the good Lord blesses me with a supernatural amount of patience.
So Colton ran off and I decided to console myself with some chocolate. And then with some vacuuming. Yes, now that its all out in the open, I vacuum to make myself feel better. And then I happened upon this scene.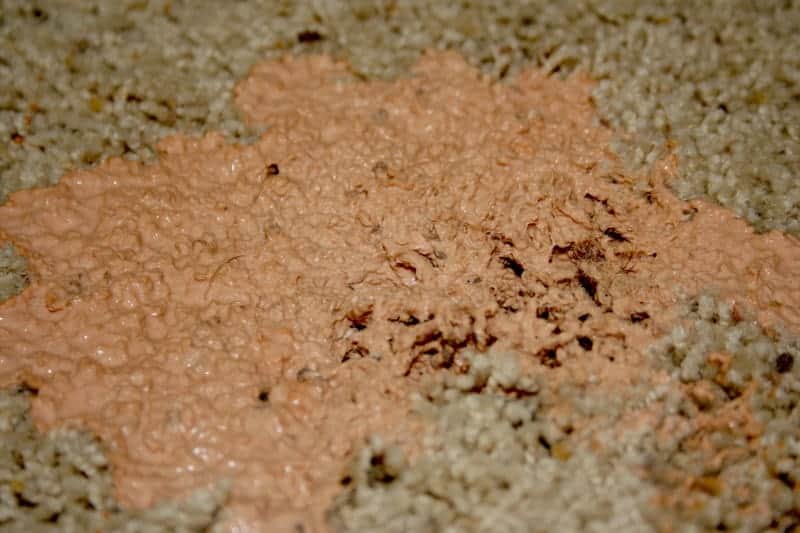 What is that you may wonder? Is it puke? Makeup? Chocolate milk? And where is Colton?
There's more. Everywhere I look there is more. Here comes Colton. He seems intrigued by my close inspection of the mystery glob. He even gets down on the floor with me to check things out. How sweet.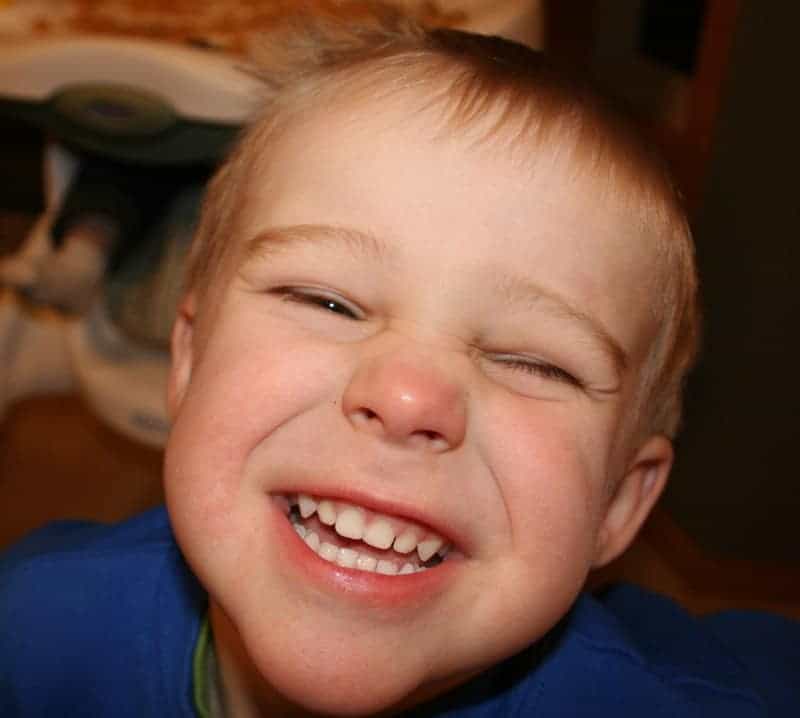 But then, my eyes wonder up a bit.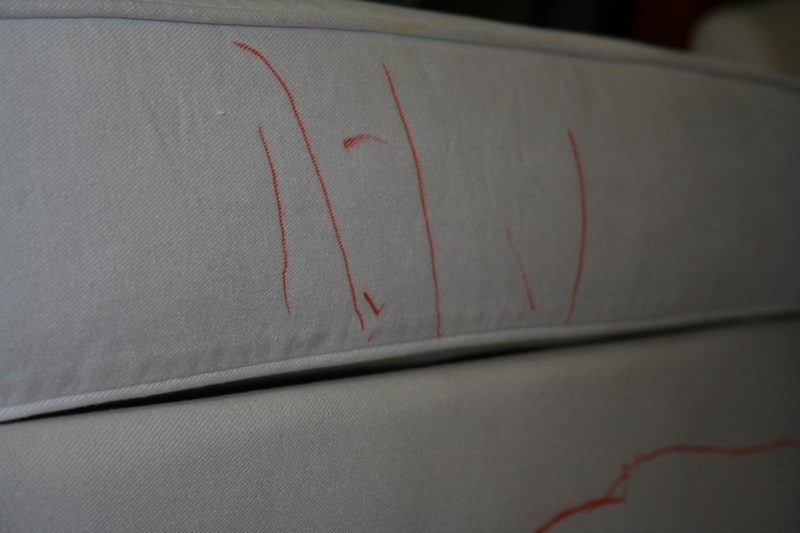 And I sit back and take it all in. All of that wonderful orange marker decorating my white ottoman.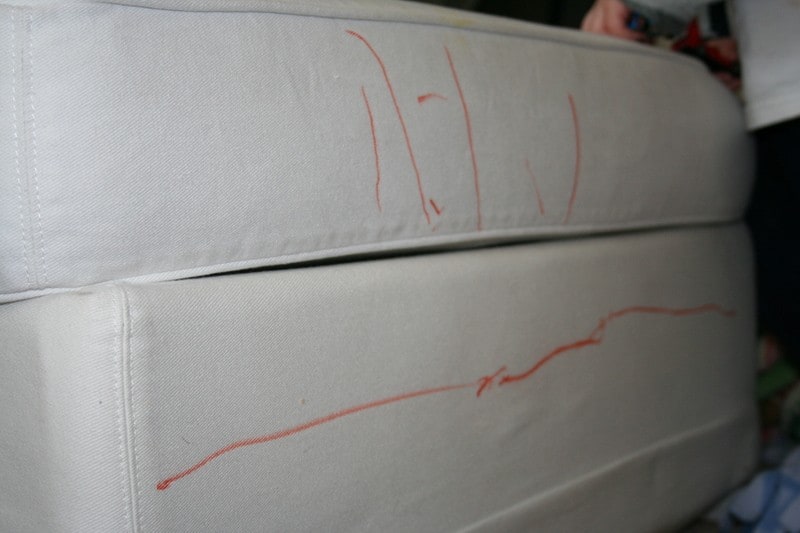 Well. I now officially have two crime scenes. One, an innocent white ottoman, subject to random graffiti and most likely some cryptic gang symbols for 'Dora the Explorer' or 'The cookies are in the bottom cupboard', I'm not sure. But you can bet I won't rest until I figure it out. (ok, so maybe I will be going to sleep as soon possible, but I promise to think about it tomorrow.)
Two-the mysterious glob. You'd think I wouldn't want it to be puke, makeup, or chocolate milk, but in truth, any of those would have been better to what it really was. This crime wasn't quite as difficult to solve, as I soon discovered the discarded evidence just a few short feet away.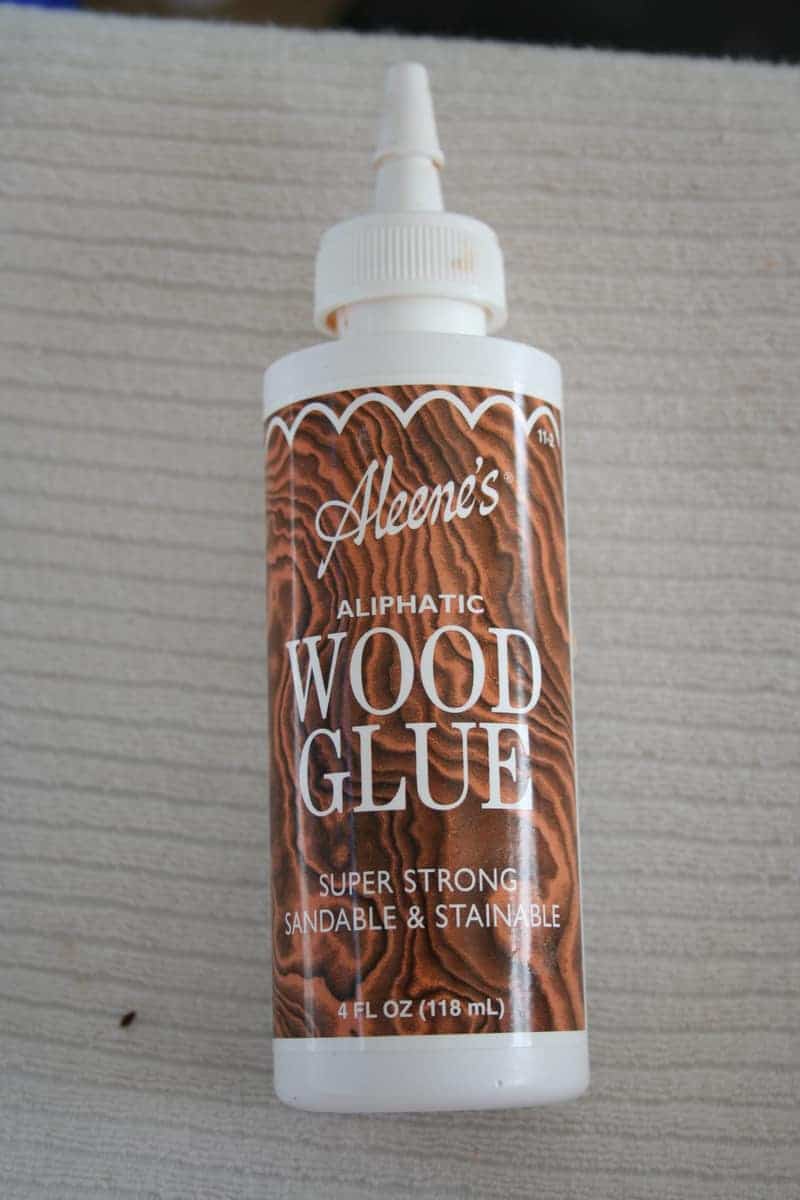 Thats right. Wood glue. Colton must have seen the change of expression on my face because he took one look at me and high tailed it upstairs, away from them impending wrath. My child… the glorious fruit of my loins, having fun with orange markers and wood glue. On my carpet. On my ottoman. In my own home! The insanity.
I have since dealt with the problem. Surprisingly, freshly spilled wood glue was pretty easy to clean up. The ottoman however, well, that is another story. I have sprayed it with Shout! and am hoping it will wash right out. We shall see.
Tomorrow is a new day.
God bless-
Amanda
Please be advised that no children were harmed in the making of this memory.