I recently had an email in my inbox.  It was from care.com and read:
War Of The Hotel Rooms: Should Babies Be Banned?
Recently, an anonymous letter berating a set of parents who brought their baby to a ski resort went viral. People were quick to pick sides — and a heated debate began: "Are there certain types of vacations that simply are not appropriate for kids and babies?" Two Care.com employees (one a parent, one a former service industry manager) have different reactions. What are your thoughts?
Now, I was pretty sure what the two lines of thinking were going to be.
One would say that babies shouldn't be allowed on vacation and the other would say that they should.

MY LATEST VIDEOS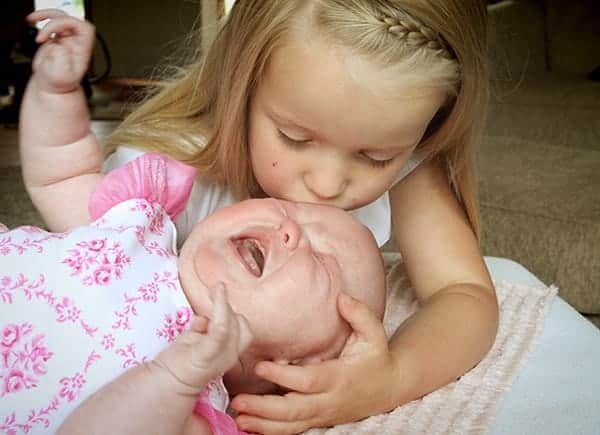 I clicked over to the article and started reading.
And kept reading.
And the more I read, the more disbelief set in.
BOTH opinions agreed that babies should not be taken anywhere.  And one suggested that
(and this is the part that gets me)
a crying baby should be brought down to the lobby to be quieted.
"Just as a family with a crying baby should leave a restaurant when it gets too bad, so should parents at a resort. They should have gone to the lobby to soothe the child. No, it's not convenient, but we all need to be more considerate of each other, especially when people around you are eating or sleeping."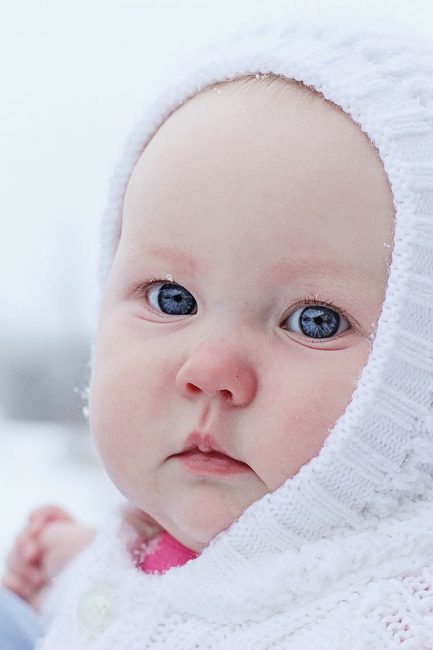 Um, what's this you say person who does not have any kids?  Surely you jest.
Let me just jump right in and share my biggest issues with this drama.
1. If it's such an upscale ski resort, why are the walls so paper thin?
2. Since when is "should babies be allowed" EVEN A DEBATE?  Next thing you know there will be "BABY ONLY" sections of hotels.  Or restaurants.  Or malls.  Or planes. (That last one is not a bad idea… )
3. Who on earth would bring a screaming baby from your private hotel room to a public lobby to try to sooth?  I would never dream of telling the party goers to take it to the lobby.  Or the loud 'intimate' people.  I mean, can you imagine?
Banging on the door. "Can you folks please continue your escapade in the lobby while I am trying to sleep?  You are ruining my vacation!"
I am completely dumbfounded by that line of thinking.
Here are five really important and technical and educated reasons that I find this to be phooey.
1. I have more than one child.  I simply cannot leave my other children alone in a hotel room while I go hang out in the lobby.
2. I nurse my babies and often try to nurse to sooth them.  There is no way I would feel comfortable nursing my baby in a public lobby.  Why hello Mr. Night Shift Manager!  Yes I am desperately trying to force my child to latch on to my nipple and they keep refusing but I keep trying because I know once they do they will calm down and feel better!
3. I happen to think bringing a crying baby to a lobby is rude.  More rude that attempting to deal with the situation in a private room that I paid to be in.
4. Crying babies are more stressful for the mom than the baby!  Not only are we worried about said child, but we are worried about the other kids, the disruption,  wether we will ever sleep again, if we remembered to shut the garage door when we left for the vacation… you get the idea.  It's stressful for all involved.
5. It's stupid.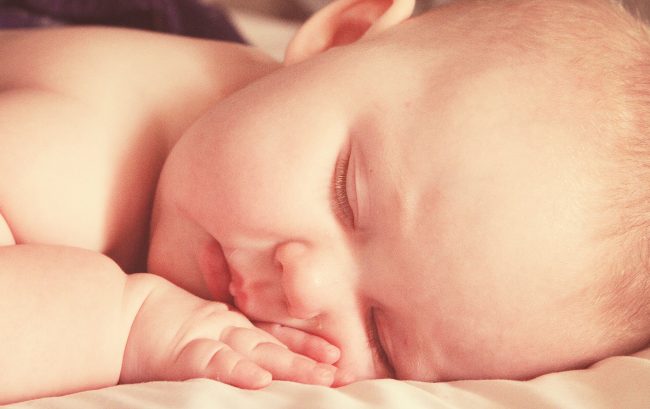 Trust me oh-complaining-ones, I want my little cherub to go to sleep just as much as you do.  And I promise, I am doing everything in my power to make that happen.
But you know what?  The suggestion of not leaving home with a baby ever is just plain rubbish.
Sometimes travel is inevitable.  Sometimes circumstances are more important that potential annoyances.  Sometimes plans are made and money is spent before you even realize you are pregnant.  (And yes, that has happened to me, twice.)
Sometimes people need to have compassion instead of being so darn judgmental and rude.
Here, let me solve this whole big overinflated ridiculous dilemma for you.
Change rooms.
Accept that babies are here to stay.  (Especially in hotel rooms:  Don't discriminate against the baby unless you are going to discriminate against the act of making a baby. #word)
You're welcome.