I just have to preface this by saying… I am pregnant.
I have cravings.
Sometimes they don't make sense, sometimes they do.
This is one of those times that I really hope they do.  But, I am pregnant.  And as my husband can attest to, sometimes I get crazy.
Ok.  So maybe I can get crazy even when I am not pregnant.
But lets not talk about that right now.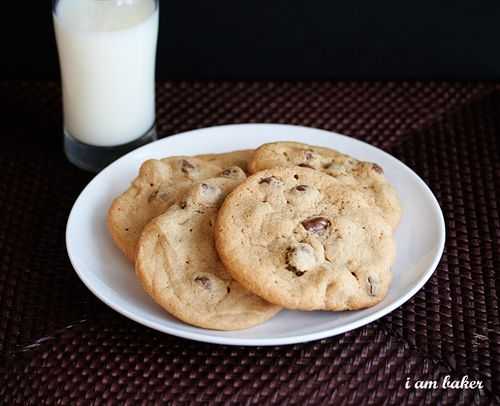 This is a peanut butter cookie filled with one of my favorite pregnancy foods of ALL TIME.
Chocolate covered raisins.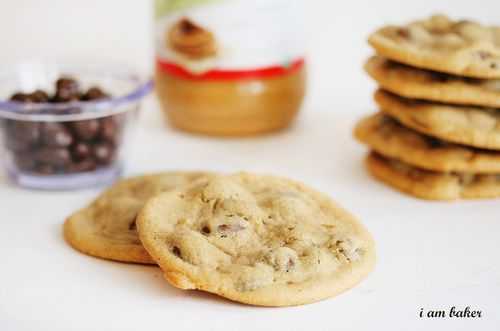 When I decided that I must have that combination I scoured the internet to find the perfect recipe… but to no avail.  Apparently no one else has had this craving before.
That worries me.
But only a little.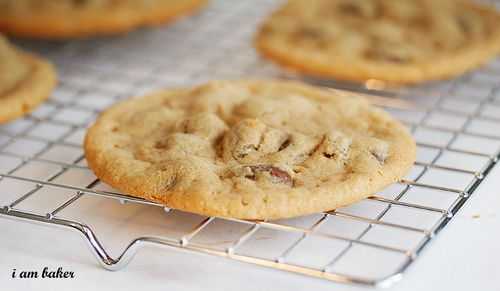 And certainly not enough to stop eating them.
Cause I gotta tell ya… they are exactly what my taste buds were begging for.
A flavorful peanut butter cookie loaded with juicy raisins covered in mouth watering milk chocolate.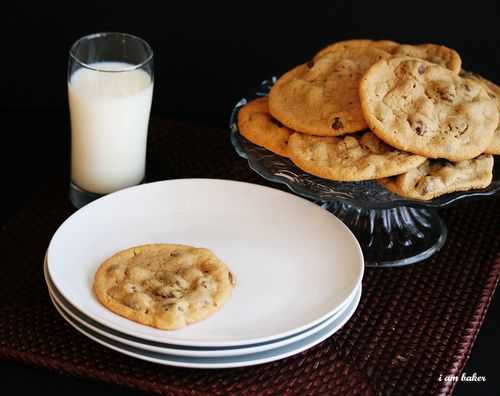 This plate may have started out with three cookies on it.
If you happen to like a crispier cookie (which really works beautifully with the soft gooey texture of those luscious little raisinettes) then make sure your butter and eggs are room temperature.  Also do not add baking powder.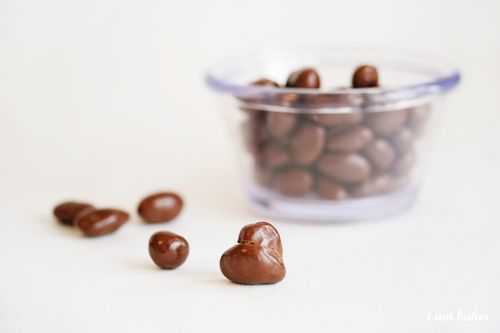 And this is for you.  Cause I heart you.
Enjoy!