This classic cookie is always a treat for kids and adults alike!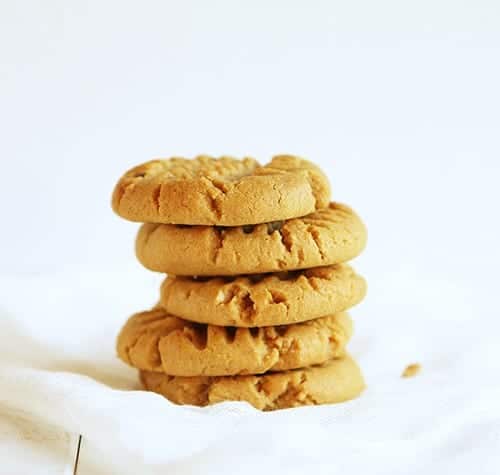 I discovered this recipe on allrecipes.com, where it is called "best ever peanut butter cookies ever" and has over 700 reviews.
I think it is named appropriately!
One thing I found interesting is the fact that these cookies do not contain any flour.  I am slightly addicted to gluten and never thought I could get a thick cookie with a great crumb without it… but I was wrong!
The only changes I made were to halve the recipe (that is like the first time I have ever said that, so weird) added brown sugar and increased the vanilla.  I love vanilla!  So basically I am sticking to the original recipe and am thankful to the creator.
And the Creator. Can I get an Amen?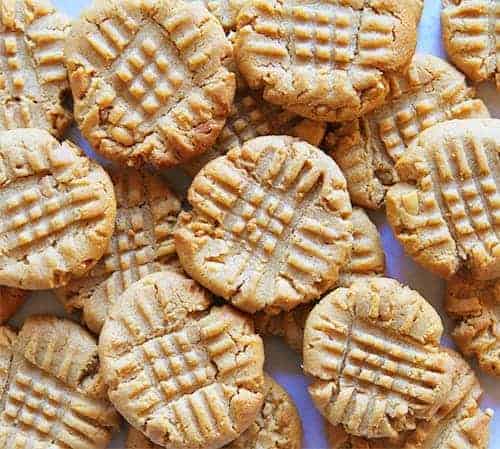 As much as I want to personalize things and make them my own, this is one cookie that I am not willing to mess with. I absolutely adore the iconic criss cross pattern and wouldn't change it for a million billion dollars.
Ok, ok, so I would probably change it for like $20 but whatever.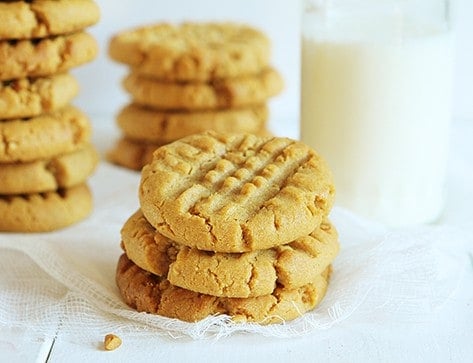 Be sure to head on over to my Butterscotch Peanut Butter Marshmallow Dessert Pizza where I also used this recipe!