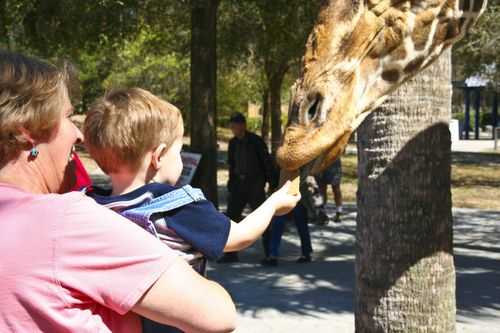 We went to Silver Springs in Ocala and the kids got to feed a giraffe. They stink! (the giraffe, not the kids)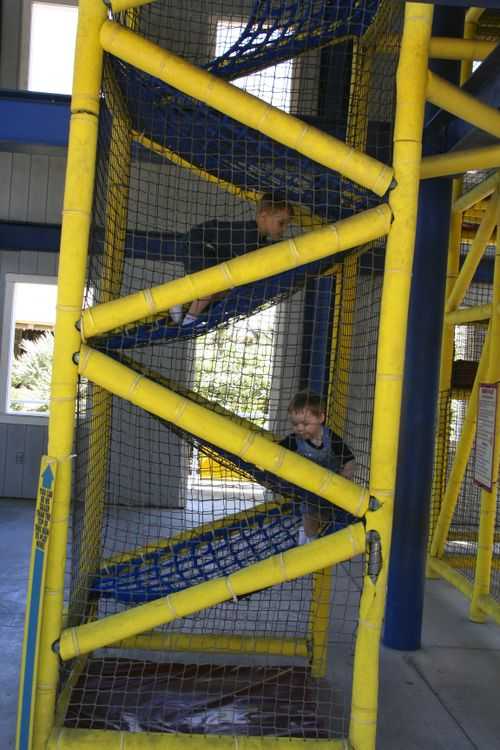 Colton and Parker wanted to climb up this super fun kids play area!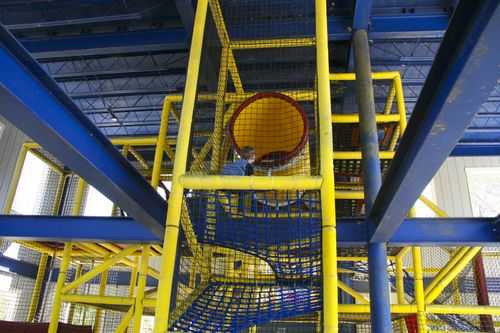 Parker went all the way up. Where he promptly sat. And declared…
"Mommy! Stuck!"
So I talked to him and comforted him and tried to get him to come down… but he refused.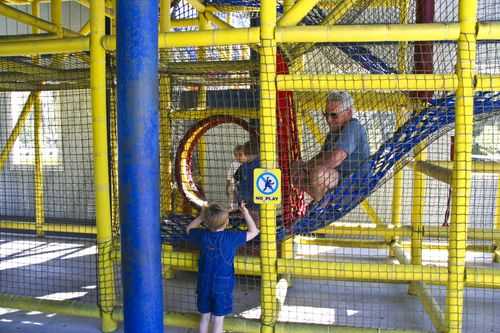 So grandpa had to go up and rescue him.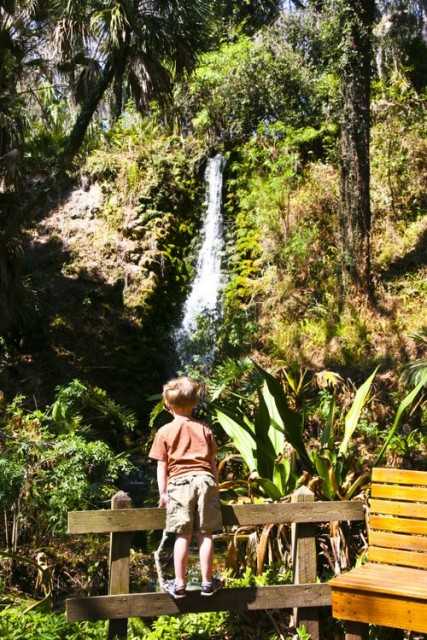 This is Colton admiring a waterfall in Rainbow Springs. 99.85% pure water! Neat-o.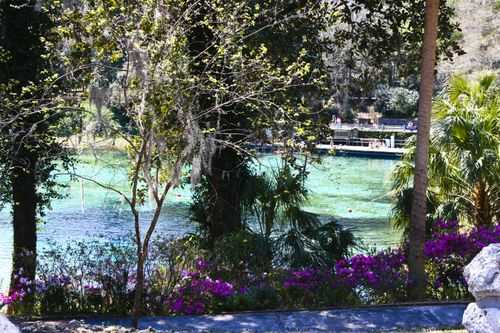 That's the swimming area again. It was like out of a movie.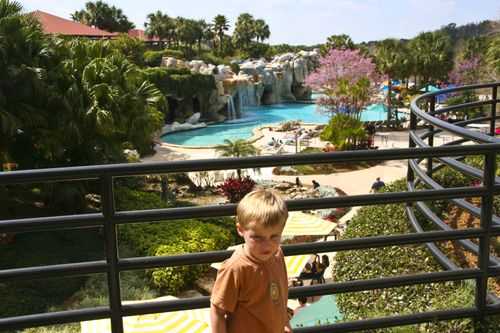 We're getting closer to Disney….!!! This is our hotel, the Hyatt Grand Cypress in Orlando. It was really beautiful, nice rooms, nice views, and nice price. I booked through hotwire. 😉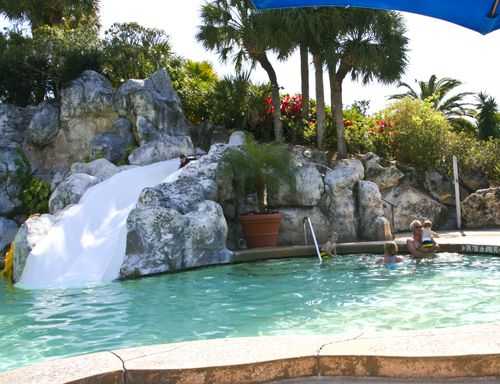 We had a group swim… Chad is set to arrive at 11:45 pm this night… we have missed him for a whole week as he stayed in MN and worked worked worked.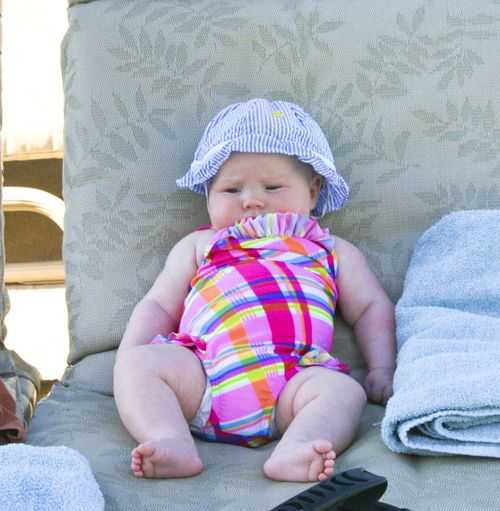 Our little eye candy.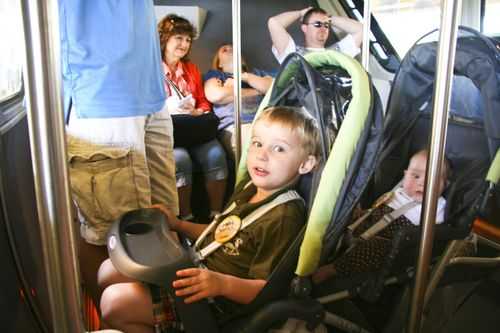 OK…here we are… zooming along in the monorail in Disney-world! Colton LOVES trains and everything train related, so this was very fun for him! (and all of us!)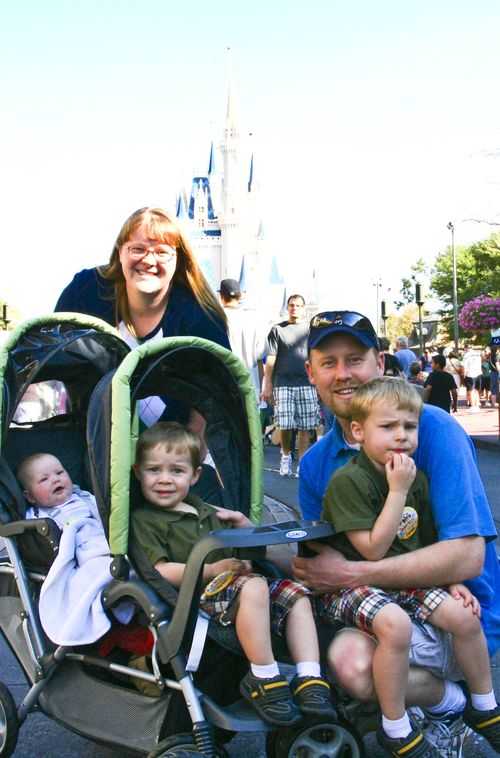 YEAH! We are in DISNEY WORLD!!!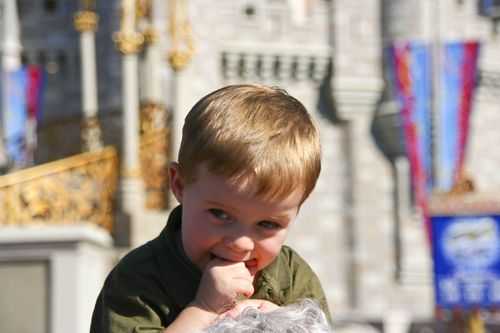 Let the fun begin.
Seriously.
It was SO much fun!
The kids were wonderful. REALLY well behaved!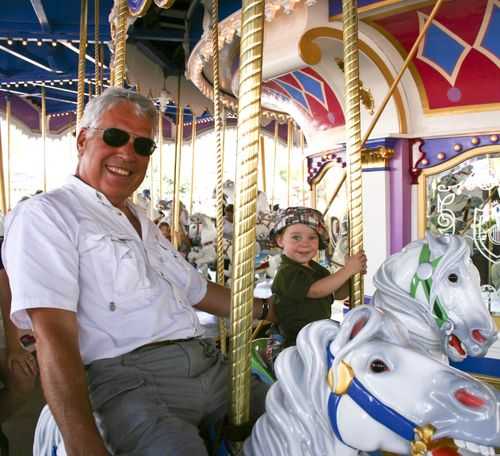 Grandpa and Parker on the beautiful merry-go-round. Really.
One thing I LOVE about Disney is the attention to detail. Its almost thrilling all the ways Mickey shows up…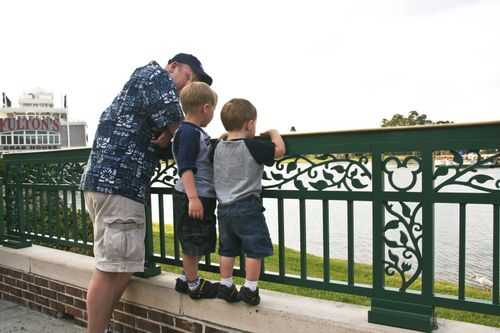 Can you find the Mickey Ears in this picture???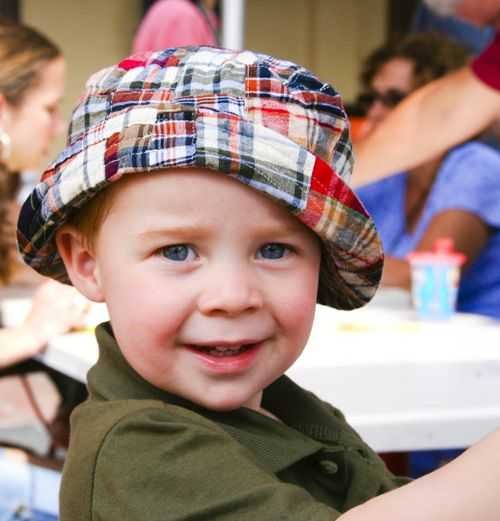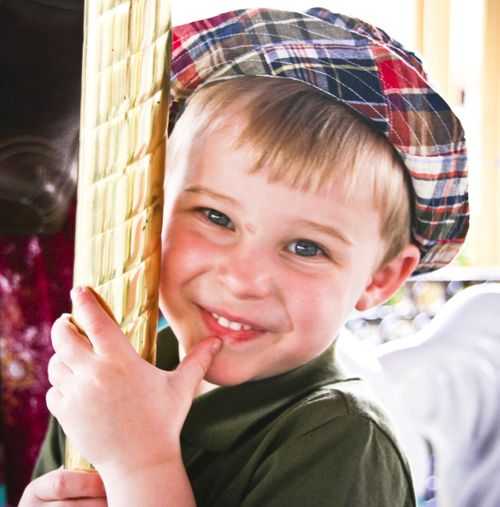 The boys were beyond happy here.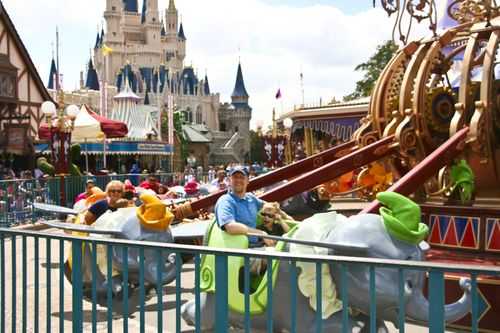 Dumbo was a celebration in itself, with flying and elephants and spinning and music and laughter.
That's daddy and Colton in the green Dumbo and Grandma R. and Parker bringing up the rear.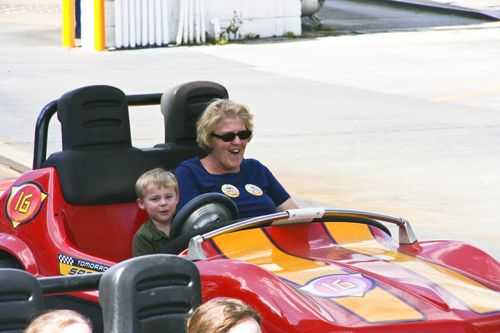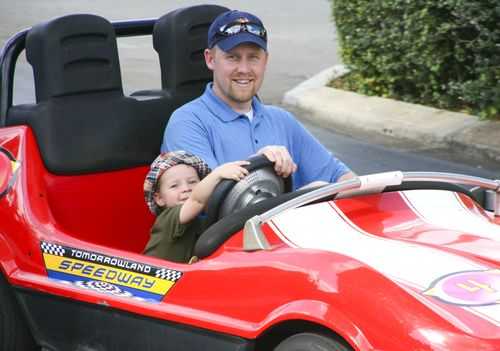 The boys couldn't see over the wheel, but they loved the ride!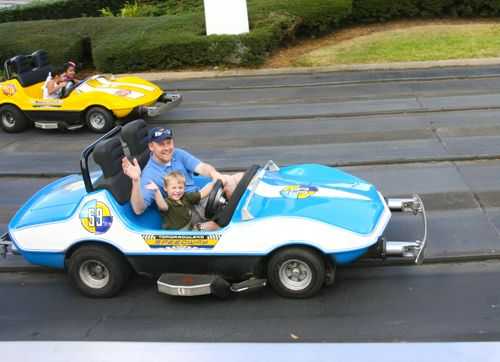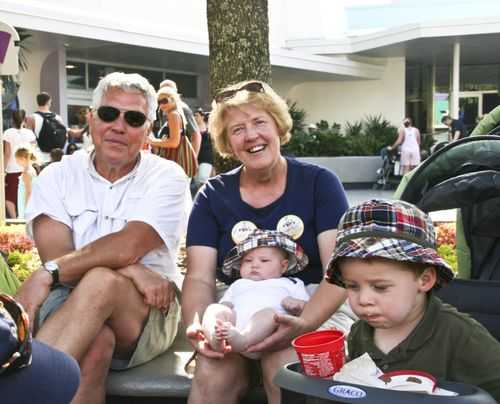 Happy times, relaxing and holding babies, cooling off in the shade… but wait… oh no… someone is about to blow chunks all over everyone and everything!
Ha! That so did not happen, but Parker sure plays the part well! Can you find the Mickey ears in this picture?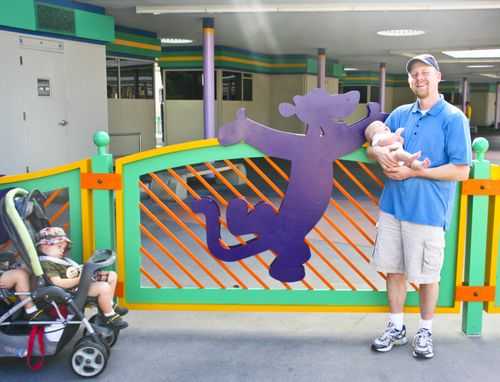 This is end of day one… daddy posing with his favorite character, Tigger….Audrey about to start screaming , and Parker zonked out in first class.
We didn't get to a lot of Magic Kingdom, which really bummed me out. Its my favorite! I am hoping to spend more time there next visit!
MK 2010! (that's Magic Kingdom in December of 2010, here we come!)
OK. Day Two, or "Hollywood Studios" will have to wait until tomorrow.
Many blessings!