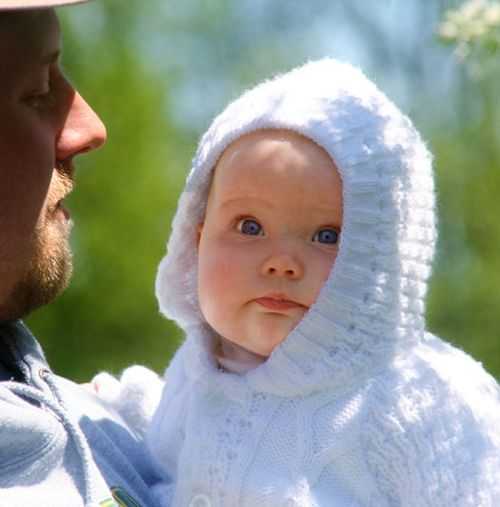 When I saw this picture of Audrey today, I had to take a moment.
I looked at her perfect little chubby baby face, and had to ask,
"Is she really mine?  Could this child, this miracle made by God's own hand, really be mine?"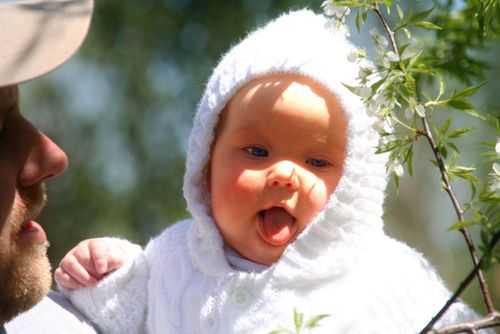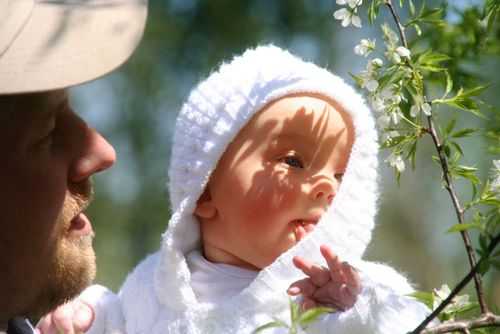 Then I watched her try to lick her hood.
Yup.  She's mine.