This past weekend we all headed out to Mall of America. The six of us met up with my mom and dad as well my niece Inga. I have to admit, the thought of wrangling my four kids around a packed mall while eight months pregnant seemed daunting at first. But within minutes my stresses were alleviated. We had arrived for fun and fun was going to be had by all!
See that? "Think Happy." It's my new mantra. 🙂

MY LATEST VIDEOS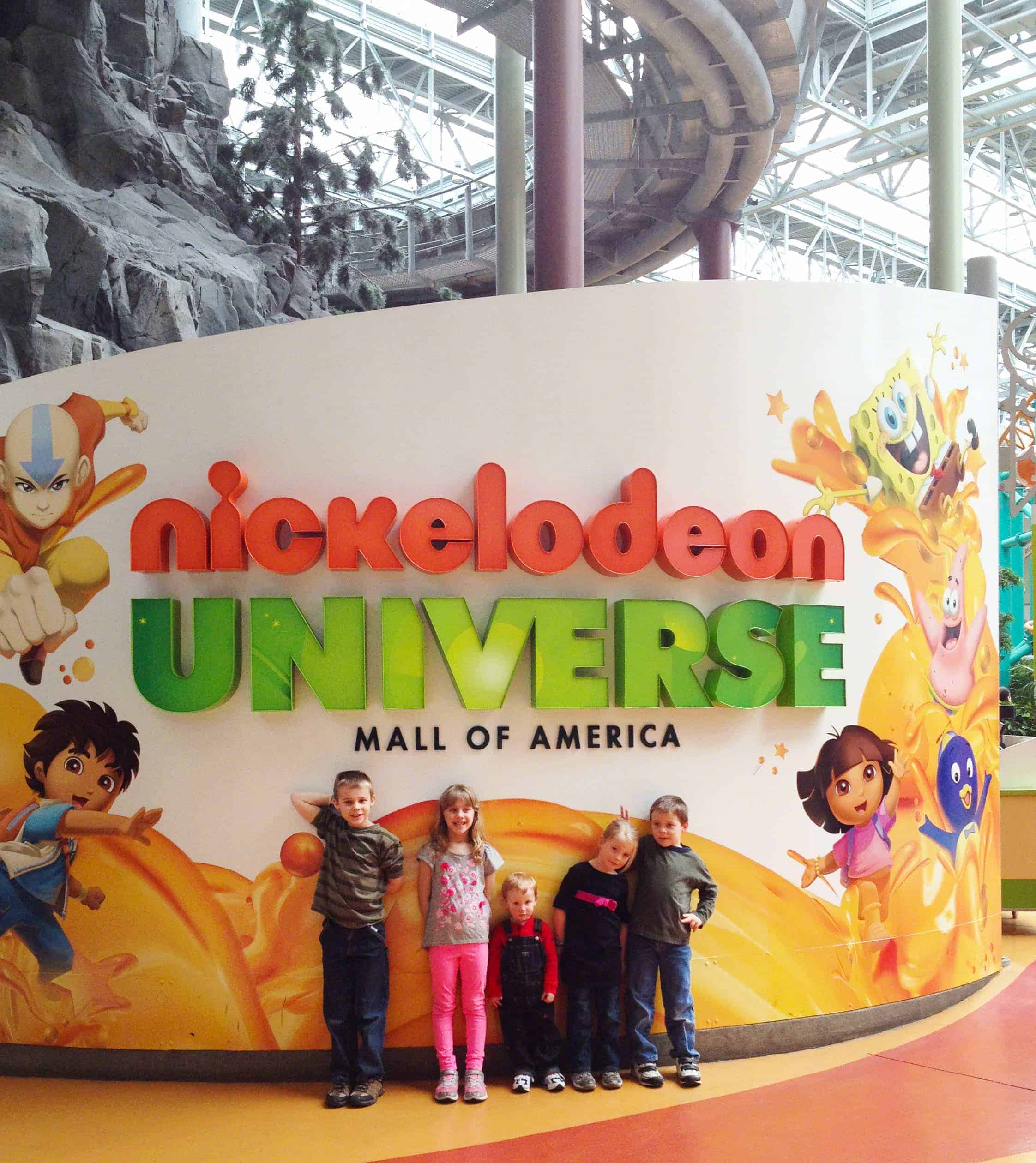 The first stop had to be Nickelodeon Universe®. Centrally located in the Mall, the kids couldn't help but catch glimpses of the giant characters they have come to know and love. I lost count of the oohh's and aahh's!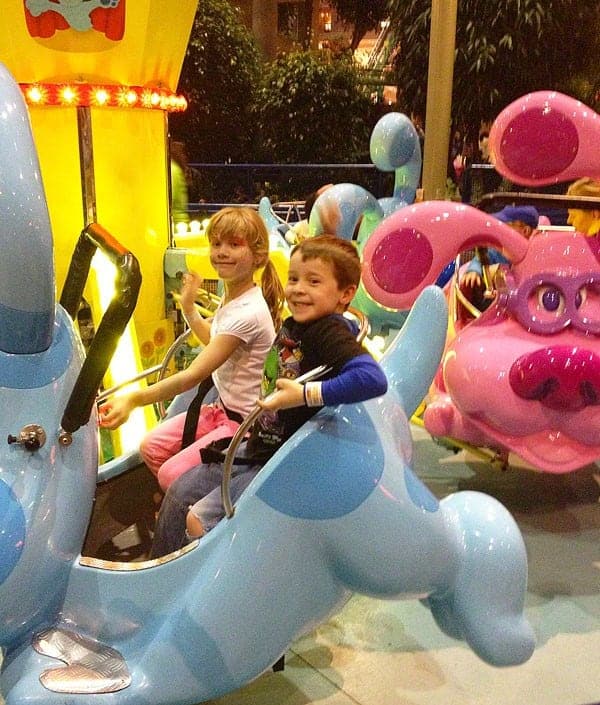 There are rides for all ages… from the sweet Blue's Clues ride perfect for toddlers (and even bigger!) to the wild spin-you-so-fast-you-won't-know-up-from-down rides.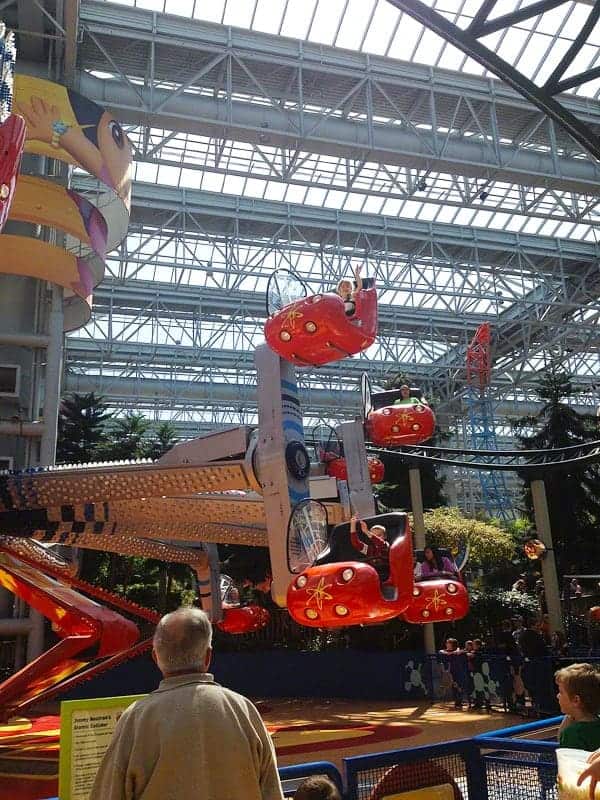 When we first arrived the kids weren't sure about the rides. They watched the super-fast roller coasters and tumbly twisty turning rides and said, "No. Nope. No way! I do NOT want to go on that."
By the end of day they were still begging for more!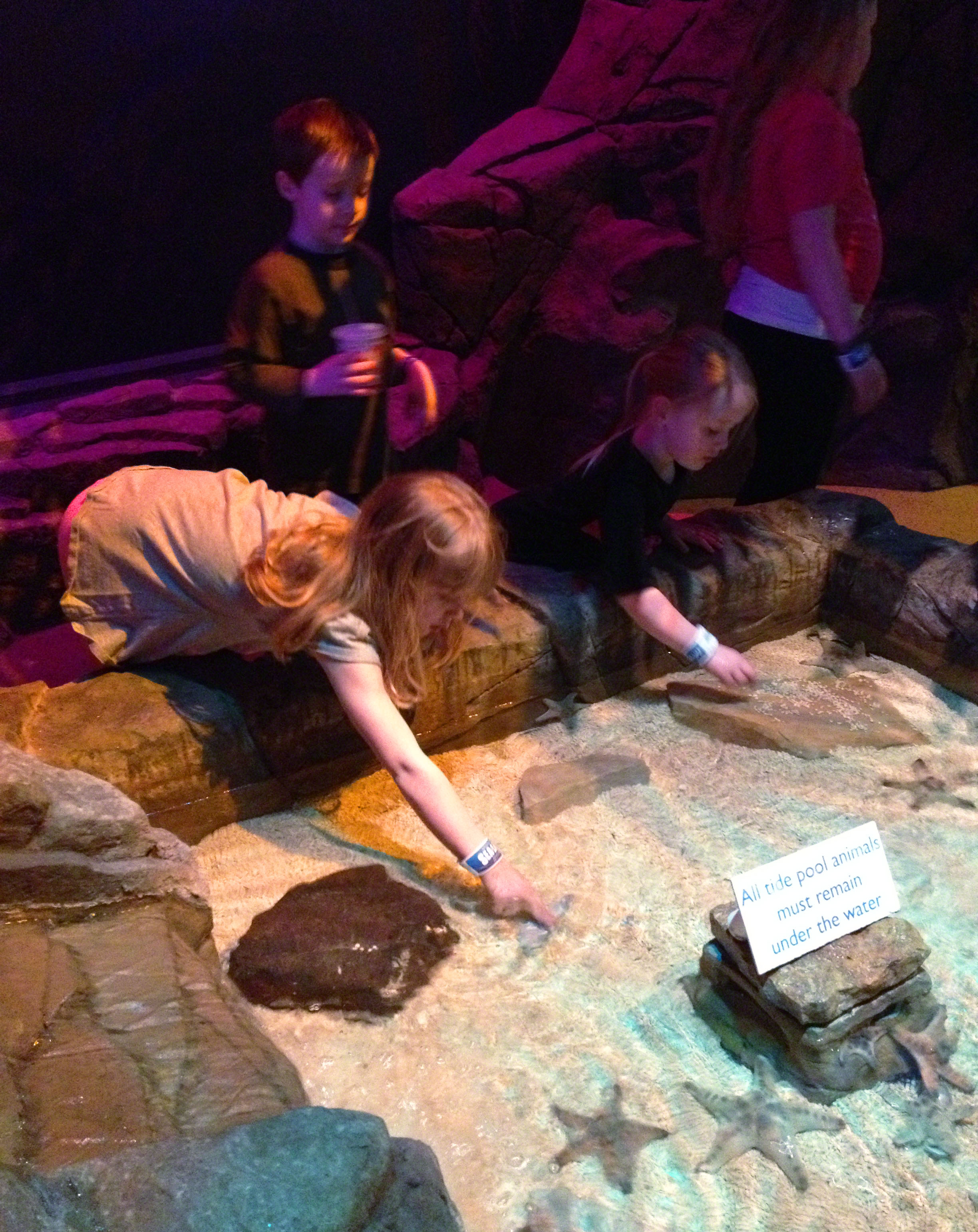 We were so excited to finally go to SEA LIFE Minnesota Aquarium®. I have to tell you, this was a favorite attraction for the whole family!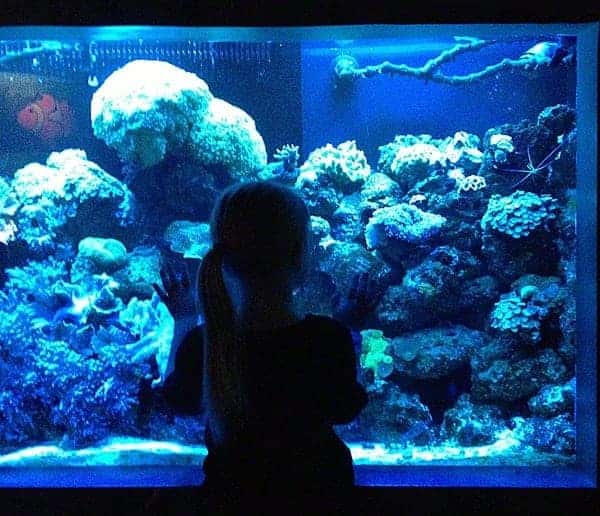 I loved the beautiful variety of sea life and my kids loved interacting with the staff and creatures. There were definitely moments when they were absolutely still… when you could see the awe in their eyes. Such a beautiful moment for a parent to see!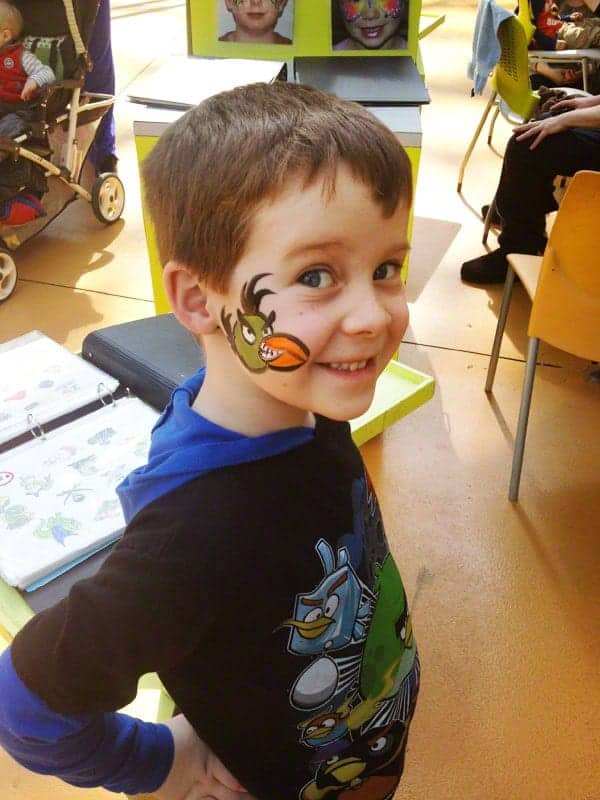 We had so much fun exploring Nickelodeon Universe. When we happened upon the face painting area, my kids went nuts. ANGRY BIRDS! Just about the only thing that would have made the experience even better would be an entire store dedicated to all things Angry Birds.
Wait. Forget I said that. I would be broke.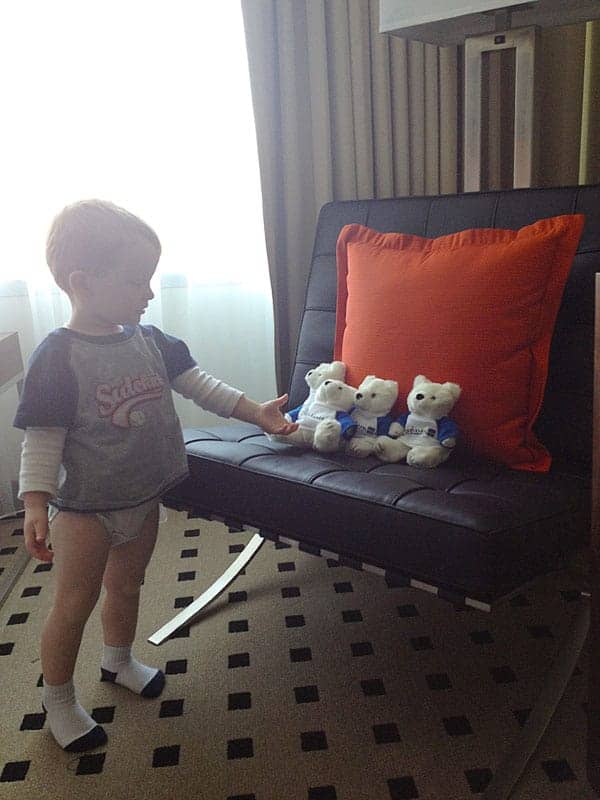 After a long exciting day we walked a few steps to our hotel room. Literally walked a few steps. Our hotel was connected to MOA™! We would have been impressed with that feature alone, but MOA went above and beyond to make our stay one we would never forget. They left these adorable bears for each of the kids.
Then we went into the bathroom and saw this! Such awesome attention to detail… for the people that often don't get it!
The kids were treated like royalty. I don't think we have ever really experienced anything like that before, and I can tell you that it made a big difference for me. I would definitely be willing to pay a few dollars more to have my whole family doted upon and pampered again!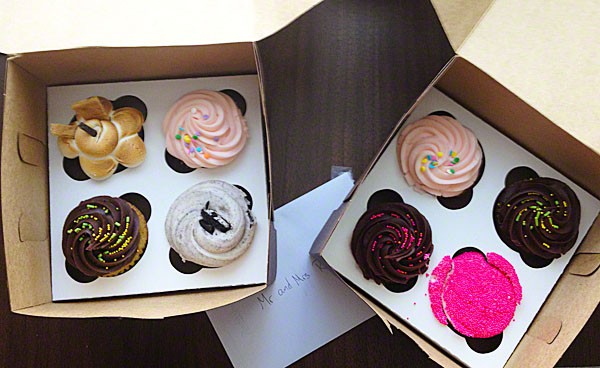 But they didn't forget mom and dad. We had a lovely note welcoming us as well as this awesome selection of award-winning cupcakes (again, thank you MOA!). I am pretty sure I was supposed to share them 😉
We had such a great time over the course of two days I thought I would share some tricks to make your visit amazing!
5 Tricks to Making Your MOA Visit Perfect!
1. Plan ahead. Mall of America has a great website that showcases current events as well as its hottest attractions. They are also on twitter (@mallofamerica) which is a great way for savvy social media moms and dads to stay current on big events!
2. Stay at the Radisson Blu. This hotel is actually connected to the Mall. Do not underestimate how convenient that is! With four small children, having the ability to take one back to the room for a quick nap (or time out!) was such a blessing. It was great being able to wake up and walk over without ever having to put a coat on!
3. See a movie. Yes, see a movie! As much as I love my sweet cherubs, there was just no way I could pass up shopping at a place like this! MOA has a huge movie theater that is the perfect way to get the kids settled in one place while giving you hours of shopping all to yourself!
4. SEA LIFE Minnesota Aquarium. Seriously, did you know that MOA has a huge aquarium? With sharks and fish and tours and a ride? Not only is Sea Life fun, but it is educational. The kids were having a blast trying to identify species of fish. And can I tell you the best part? Sea Life is a great place for mom and dad to rejuvenate. It's cool and dimly lit and soothing. You don't have to guide the kids through, they are basically guiding themselves! And you just get to tag along and smile!
5. Restaurants. The 3rd and 4th floors are chock full of every imaginable place you and your family could ever want to eat at. Sit down and have a meal together! This is a great time for kids to re-hash their favorite events so far and an even better time for you to have a drink and relax. We ate a Kokomo's and Bubba Gump's and had fantastic service. The servers seemed like they actually liked our kids, which sure helps when you know that they might not be on their best behavior.
Have I convinced you that you need to visit Mall of America yet? Well, how about a little incentive.
You can be entered to win a $100 Mall of America gift card!
Simply leave an answer in the comments that answers one of the following questions: What is your favorite place to go to at Mall of America?
If you've never gone, which part of MOA would you visit first? Good luck!
Rules:
No duplicate comments.
You may receive (2) total entries by selecting from the following entry methods:
a) Leave a comment in response to the sweepstakes prompt on this post
b) Tweet (public message) about this promotion; including exactly the
following unique term in your tweet message: "#SweepstakesEntry"; and leave the URL to that tweet in a comment on this post"
c) Blog about this promotion, including a disclosure that you are receiving a sweepstakes entry in exchange for writing the blog post, and leave the URL to that post in a comment on this post
d) For those with no Twitter or blog, read the official rules to learn about an alternate form of entry.
This giveaway is open to US Residents age 18 or older. Winners will be selected via random draw, and will be notified by e-mail. You have 72 hours to get back to me, otherwise a new winner will be selected.
The Official Rules are available here.
This sweepstakes runs from 6/10 – 7/7.
Be sure to visit the Mall of America page on BlogHer.com where you can read other bloggers' reviews and find more chances to win!