We have a pretty good life.  We have a warm house and food to eat and books to read and toys to play with. My kids have never known true depravation.  They have always had a warm bed and clean clothes and full bellies. I recently was sent a video from Project Hatch.
I watched the video and thought, "But my kids know better.  We remind them all the time about starving kids around the world."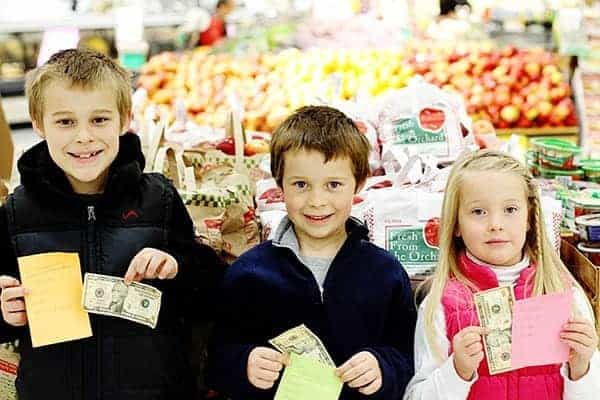 So I decided to take a cue from the video and take my kids to the grocery store.  We sat down before hand a picked out a meal.  Colton picked spaghetti, Parker picked taco's and Audrey picked macaroni and cheese.  They were each given $10 and they had to buy everything needed to prepare that meal for our family. (We have a family of 7)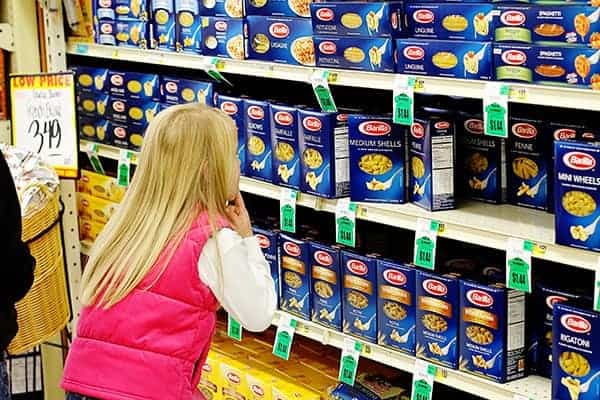 We left the house around 11:00, lunch time.  Only, we did not have lunch before we went.  I intentionally did not feed the kids anything in the hopes that at least one of them would recognize the familiar pang of hunger during our excursion and we could talk about it.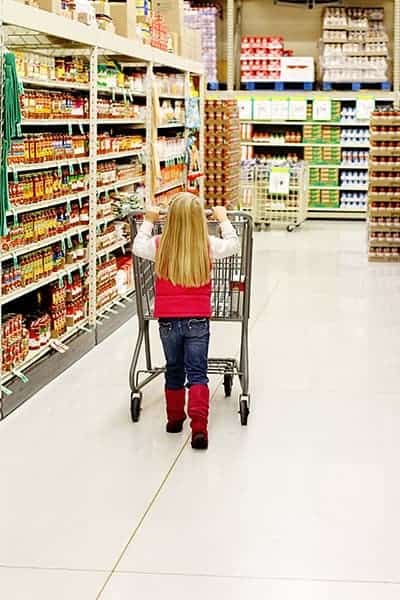 Audrey was first to tackle her list.  With her $10 safely tucked in her pocket and the list in her hand, we went up and down the aisles looking for the items she would need to make her meal. For the first time ever, Audrey looked at prices. For the first time ever,  Audrey realized that the dollar bill in her pocket held a certain value and that the numbers on the price tags meant something.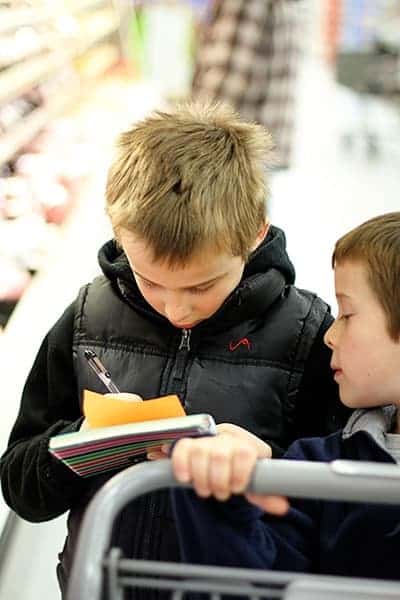 Next up was Colton.  He took his calculations and choices very, very seriously. For the first time ever, Colton learned about options.  He could see that the pasta sauce that he normally loved (that also happened to be organic) was a higher price then the generic counterpart. I could see the mental battle going on in his head.  I could see how he didn't like having to chose between something he loved and having to make the best choice for his family.  He had realized that if he purchased the organic pasta sauce that he could only get a very small amount and that it would not be enough for everyone.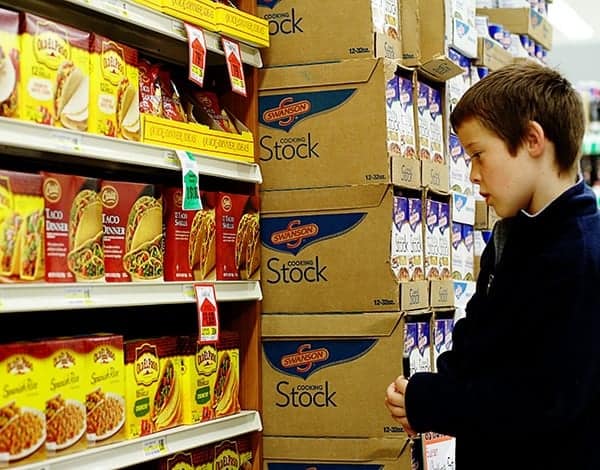 Parker was last to go. His meal was taco's and his list was the longest.  Parker loves soft shell tacos, but once he saw the price and saw the quantity, he knew that it would cost too much. He must have stood in front of those darn hard shell taco's for five minutes, trying to figure out how he could make it work. In the end he did choose the cheapest hard shell taco he could find, knowing that there would be enough to feed all of us. For the first time ever, Parker had to make a choice between what was best for the family and what he wanted.  He had to cross many items off his list, like cheese and soft shells and lettuce.  He really started to understand that the foods we take for granted cost money and that it is important to be a wise steward of the money we have.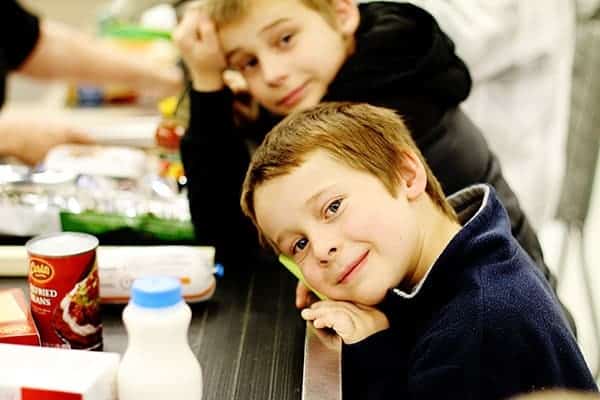 By the time we got to the check out the kids were tired and, you guessed it, hungry. They wanted to badly just get something quick to eat at the store or stop at fast food, but that was not in the cards for us. Right in that moment, right when the uncomfortable hunger pains were at their worst we were going to talk about something that they needed to feel to understand. Some kids are always hungry.  And sadly, some even die from a lack of food.  They never get what their bodies craves and so desperately needs.
The truth is, my kids didn't know better about the trials people face with hunger.  But now we had an opportunity to teach them in a real and powerful way.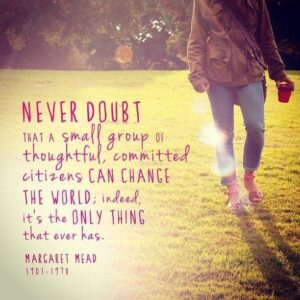 I think something changed in their hearts after our excursion.  It's almost as if seeing the video, experiencing the grocery shopping and feeling the hunger planted a seed in their minds. We will talk more about this issue and we will make strides as a family to make a change!  I can't help but feel thankful to SheKnows and Project Sunlight for reminding us that we CAN make a difference.
About SheKnows' Hatch, the Hatch Hunger Project and Unilever Project Sunlight:
SheKnows' Hatch teamed with Unilever Project Sunlight to help families build awareness and take action around child hunger in America. The facts are startling: 16 million kids living in the United States don't know where their next meal is coming from. That equates to one in every five children – enough to fill 18,000 school buses and 223 football stadiums. On average, those who live in food-insecure households have only $36.50 to spend on groceries every week. That means that 80 percent of children may not understand the everyday struggle their peers – many of whom could be their own friends or neighbors – confront when there's not enough food on the table. The Hatch Hunger and Project Sunlight video and workshop aims to create empathy by showing kids what it means to shop for healthy, filling meals for an entire week on a thrifty budget. It teaches important math and teamwork skills. Finally, it is about action, empowering kids to have a positive impact on their community to Share A Meal with a family in need and donating food and canned goods to local food banks.