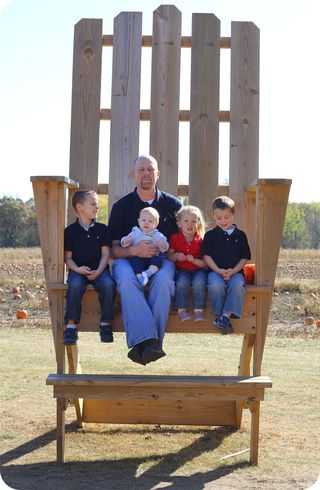 This weekend we headed over to our favorite Fall stomping grounds… Lendts Pumpkin Patch.  This place is overflowing with activities and photo opps. and of course, pumpkins.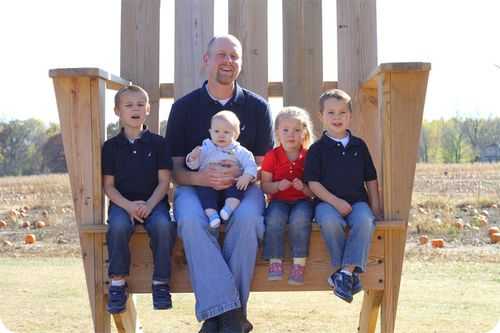 This year they added the giant chair.  As touristy and cheesy as it is, I piled my kids up there and told them to freeze long enough for me to get a picture or two!
They loved it.  Its now a given in my life.  If there is a giant chair, we will be climbing in for a photo.  Cause it seems to me there are lots of giant chairs around here.  Is that  midwest thing?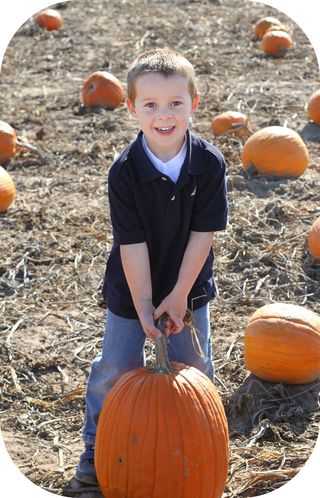 Hard to believe that my little baby is five already.   Parker stepped into his Big Boy shoes and tried to show off his muscles every chance he got.  Of course, I was that lame annoying mom,  'Oh sweety!  Look how strong you are!  Oh my!  You are the strongest boy!"
I think I saw hubby roll his eyes.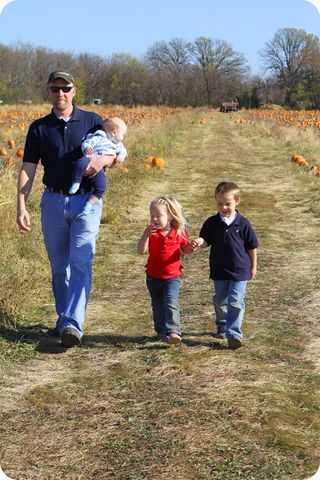 There were just so many cute moments.  I was thrilled that I forced everyone to wear their matching Nautica polo's.  Mama loves a matching family!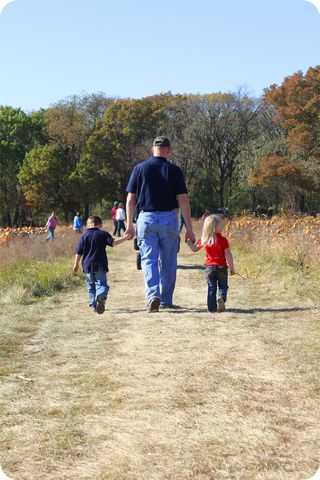 I don't even want to think about life ten years from now.
Where I wont be able to force them to hold my hand.  Or delight in the simplicity of strolling through pumpkin patches.  Or even spend a whole day with mom and dad.
I like to think of us as fun cool parents, but reality is knockin on my door.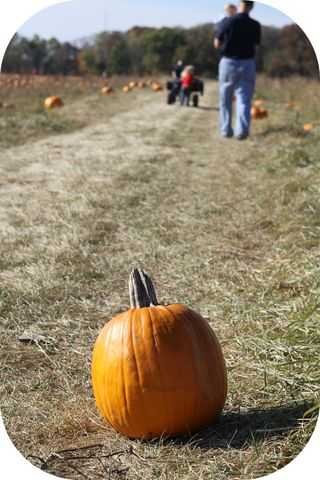 Family faces are magic mirrors looking at people who belong to us, we see the past, present, and future. 
— Gail Lumet Buckley