I am participating in a sponsored campaign hosted by Advil®, as a part of the Advil® Relief in Action campaign. I received compensation for this post. While all opinions stated are my own, I make no claims about Advil® as a product or its effectiveness.
In July of 2011 I wrote about a desire to do something kind for someone else.  A family we knew had just had their first baby and some friends were putting together a meal schedule for them… making sure that they had hot meals throughout the next few weeks.  Since I had just had my fourth baby, I knew all too well how much those kind gestures can mean.
That little story morphed into something greater.  People wanted to be a part of it, they wanted to reach out to the folks they knew were in need of an act of kindness and Desserts for the Deserving was born.
Without even knowing it, we exemplified Relief in Action.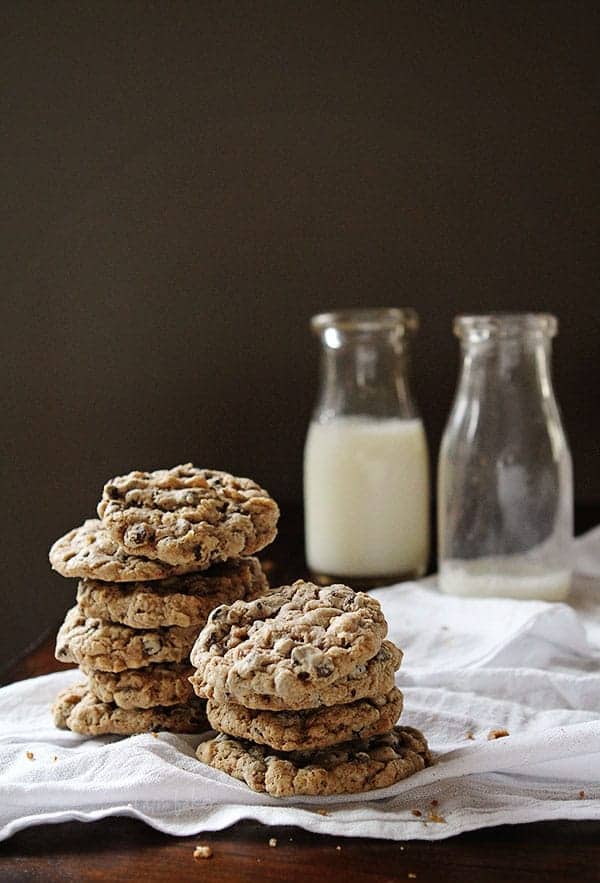 Cookies Made Especially for a New Mom
I simply asked people if they knew anyone who could use a little bit of joy.
"Do you know someone who is dealing with health issues?  Who lost a loved one?  Who has been out of work?  Who is raising their kids on their own?  Who has had the flu for two weeks?  Whose child has a birthday coming up?  Who always brings your garbage can up for you on garbage day?  Who brings so much joy and happiness to others that you want them to experience a little of their own?"
I then asked people to nominate someone.  Anyone.  Yourself. And they did. Within a very short amount of time there were more than one hundred nominees.  I had to close the comments at 165, I just didn't know how I could say no to that many people and had no idea how I was going to make 165 dozen cookies!
But then I started reading and my heart was overwhelmed for these folks.  SO many needs!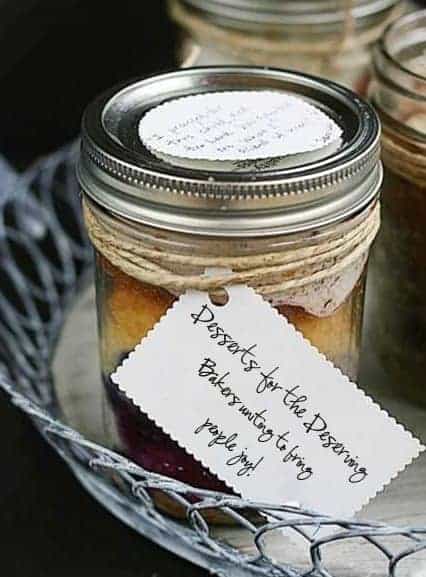 At that moment I realized that this had grown bigger than me, and I knew I could not do it alone.  So I enlisted your help.
I asked bakers if they would be willing to step up and make a crafty gift or baked good and ship it to a stranger. I asked for you to design it, create it, and pay for it all on your own. I was certain that people would laugh me off the Internet and that no one would have the time nor the inclination to help.
Again, you proved me wrong in a big way.
After my initial plea, it was mere hours before every single nominee was accounted for. I cried so many tears that day, in gratitude and hope for the changes you would be making in people's lives!  Since that blog post I have never stopped receiving volunteers.  People email and say, "I know it's over, but I would love to help in some way."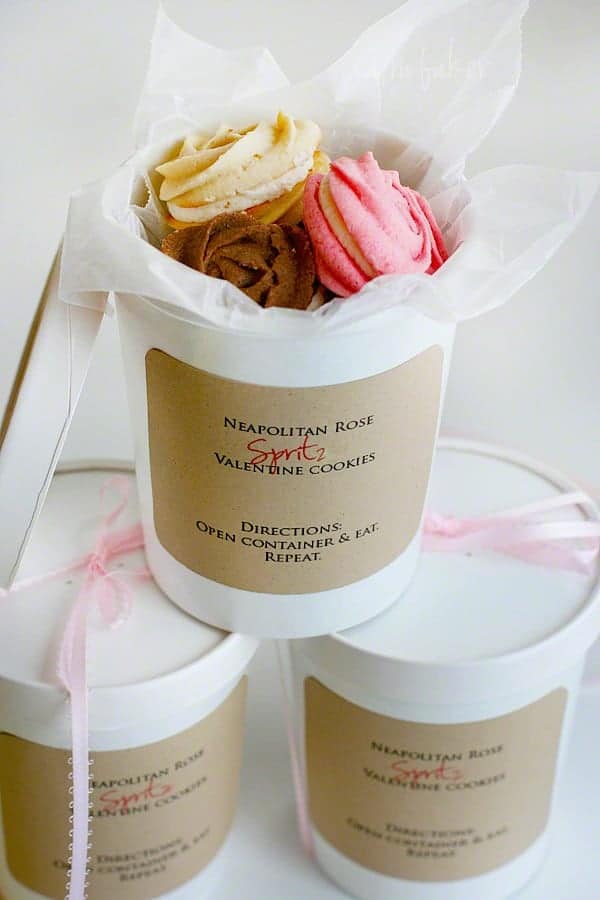 Rose Neapolitan Spritz Cookies 
Your selflessness and desire to be a force of good is amazing to me.
What is all the more amazing to me is the sacrifice that went into many of your choices to volunteer.  One volunteer had just had major surgery.  One volunteer had just gone through a painful and disruptive divorce.  One volunteer had arthritis and baking literally caused her pain.  One volunteer made so many cookies that she baked for 2 days straight causing her to have back and neck pain.  People volunteered knowing that it meant discomfort and even physical pain and it's you that the Advil® Relief in Action campaign is honoring and supporting.
Relief in Action recognizes volunteers' hard work and their determination to not let pain stop them from helping others. I am so thankful and grateful to the men and women whose selfless actions brought so many people joy!  Your desire to be a part of something bigger than yourself was inspiring.  Your willingness to sacrifice money, time, and comfort is so empowering to all!  I salute you and am in awe of your energy and strength and passion!
I will soon be putting a call out for volunteers for 2013 Desserts for the Deserving.  I can't wait to see how you will bless those around you!
But more than that, I want to encourage everyone to do something kind today.  Right now.  Bless others so that they may also be a blessing.
One of the greatest gifts you can give children is the desire to serve others.  Volunteer together!  My kids and I often bake cookies and deliver them to neighbors and friends.  Not only do we enjoy the process, but we all love that warm and fuzzy feeling you get when you bless someone else.
Volunteer at your local nursing home.  Donate clothes and food to charities and people in need.  Sign up with VolunteerMatch.org and get opportunities emailed to you.  Do a random act of kindness for someone in your own family.
To get involved with the Advil Relief in Action campaign, you can share a photo of your act of volunteering with the hashtag #ReliefinAction on Twitter or Instagram as well as follow @ReliefinAction on Twitter and Instagramor So go ahead and head over to www.advil.com/reliefinaction to learn more!