It seems to me that I grow most in my walk with Christ when I am eating crow.
Having to sit back, recognize that I have made a mistake, that I need to seek forgiveness and repentance… its humbling. (to say the least)
This poem comes to mind: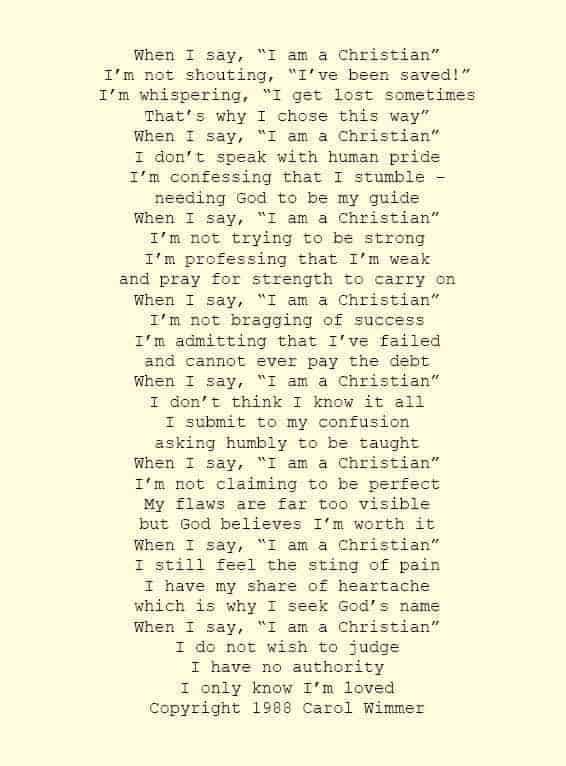 Those last three lines are pretty powerful.
Tonight I am thankful for His forgiveness.