I was compiling some random facts about myself in my head (doesn't everyone do that?) and realized that after each thought, I had added the word seriously on the end.  Apparently I needed to reiterate, to myself, that I was not kidding.
Seriously.
So, if you would indulge me… after each of these thoughts, just imagine me looking at you sweet blogging buddies with a deadpan expression and saying, "Seriously."   For the IRL  (In Real Life) folks, I am sure once you saw the title, no explanation was needed.
***
I will turn 40 in eight short years.  For some reason that fact is totally freaking me out.
***
Having changed roughly 10,000 diapers in the last four years (yes, I actually sat down and tried to figure it out) why is it that every single diaper seems to behold a new challenge?
***
If I could dress anyway I wanted, I would get Jennifer Lopez's wardrobe from the movie Wedding Planner.  
***
I used to think I was calm under pressure.  I am the mom of toddler boys.  Its sorta a requirement.
Until this happened.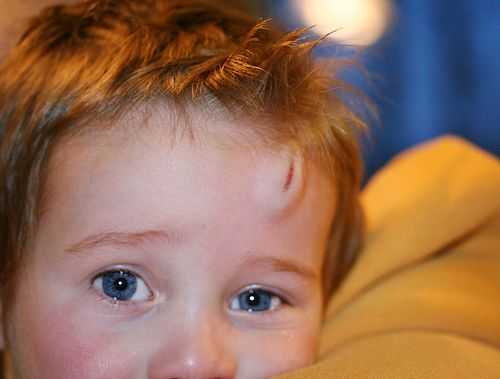 That is a bump the size of an egg.  I freaked out.  Thank goodness hubby was home. 
I had no place to vent my fear and annoyance that I let something like this happen to my baby so I sat and yelled at my husband for letting something like this happen to my baby.
(It was no ones 'fault'… Parker was pretending to be ghost and had a blanket over himself and ran head first into the corner of a wall.)
That bump was gone within two hours and he doesn't even have a bruise from it. 
I, however, am still completely traumatized from the incident… but I have feeling it is not going to be my last encounter with head injuries. 
***
I am a fan of Sarah Palin on facebook. Seriously. 😉