I am a new convert to Duck Dynasty.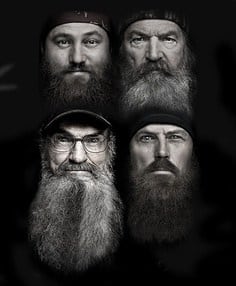 I really like the show… its funny, its interesting, and all the people on it seem real. Like, really real.

MY LATEST VIDEOS
But my favorite thing about it is the story behind the people.
They love the Lord and they testify His name.
They go on national television is proclaim the way of Jesus of Galilee.  They share the true message of the Gospel.
And I cant help but think its totally awesome.
Have you seen Duck Dynasty?  What do you think of the unabashed proclamation of God's holy word?
(check out some funny Duck Dynasty quotes here!  They are also on facebook in case you want to follow along)