It all started out simple.  I decided to challenge myself to smile every single time I spoke or communicated with someone for one day. I thought it would be easy. What actually happened has changed me forever.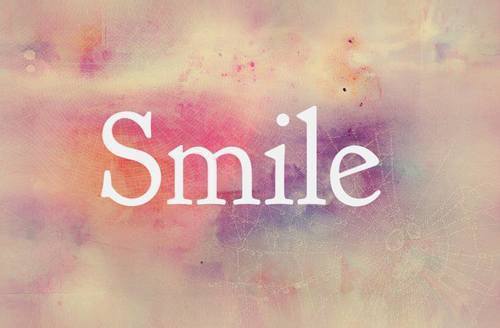 Sunday
6:45 Wakeup with 4-month-old Olivia.  It's pretty darn easy to smile at a smiling baby. (Which she always is.) This challenge was going to be easy.
7:30 Eddie, my 2-year-old, gets up.  He wakes up one of two ways; whiny or happy.  Today was whiny.  I braced myself for the tears and the shushing that was about to happen for the next hour until he would finally drive dad out of bed with his noisy fits.  But instead of grimacing and sternly whispering, "Stop it, Eddie!" I smiled.  I got down on his level and slowly, calmly and quietly whispered, "It's ok, bud.  Let mom hug you until you feel better."  It's amazing how just the act of smiling changed my entire physical reaction.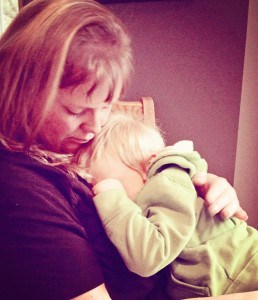 8:51 Everyone is awake and we are busy getting ready for church.  I have smiled and greeted everyone and stopped and listened.  It is amazing how many hugs I have gotten today.  The kids see a smile and they jump on me.  Makes me wonder how they feel when I am not smiling.
10:27  Church starts at 10:30 and Eddie is screaming at my feet because I have asked him to hold my hand as we maneuver the crowds.  I bend down, smiling widely, and just ask him to get up.  He looks at me with what seems to be wonder, gets up, and goes over to hold dad's hand.  That normally would have ended in me scolding him in the bathroom stall because I was so embarrassed by his very public fit.  I consider it a win.
12:47 We are at Target and Eddie is not in the cart.  He is walking beside us.  He is listening.  The kids are happy.  We get everything on our list and no one has thrown a fit.  I wonder if people are responding to the smiles or is it just a good day?  I don't think I have ever left Target (when shopping with all five of my kids) with a smile on my face.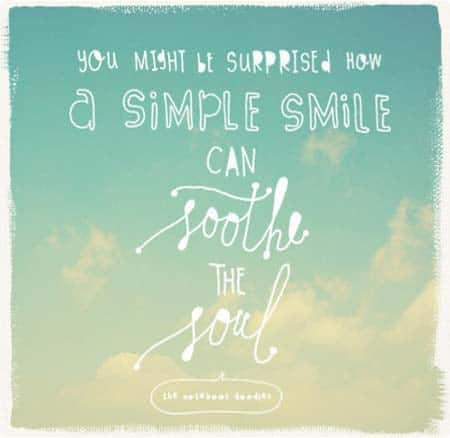 image credit iheartinspiration.com
2:12 Husband brings me the baby and tell me he wants to do some work outside.  I just smiled.  He stopped.  He looked around.  He gave me a weird look.  "What.  What?  You don't want me to go outside?  You need me to watch the baby longer?"  I smiled a little bigger. "No, that's fine!   You do what you need to do."  He gave me a weird look and walked away.  Clearly I was behaving differently than what he was used too.  This moment was bittersweet;  I was so sad that my husband was used to me not smiling at him, but so happy that now that I knew better, I could do better.
6:14 Sitting down to dinner with family.  The kids start interrupting every chance they get… but I just look at them and smile and ask them to stop.  It feels weird but right.  They actually listen.
9:38 Heading to bed early tonight, it's been a long weekend.  Give everyone big hugs and snuggles and can actually feel really good about how I treated others today.
WHAT I LEARNED
My family feeds off of me.  They react to my facial expressions, to my physical posture and presence, to my words.  Even better, since I was better able to communicate with the kids, so was my husband. When I was smiling as I communicated, it changed what I would say.  In the split second of choosing to smile, a whole new vocabulary would spring to mind.  I didn't want to say the negative things.  I wanted my words to match my face.
People react better to smiles.  I know that should be obvious, but it wasn't to me.  Simply by the fact that I was choosing to smile, I was calmer.  Since I was calmer I was more patient.  Since I was more patient I was better able to handle every situation that I was confronted with.
This smile challenge was a life changer.  I realized that I was least kind to the people I love most.  I was less likely to smile at my beautiful four-year-old daughter than I was a complete stranger.  It takes a split second for me to put that smile on my face, but the results lasted much, much longer.  Our entire day was more relaxed, more efficient, and more joyful. The next day I had to punish my son, and I used my new secret weapon when doing it.  I smiled and calmly explained his punishment.  When his time out was over, he brought me this.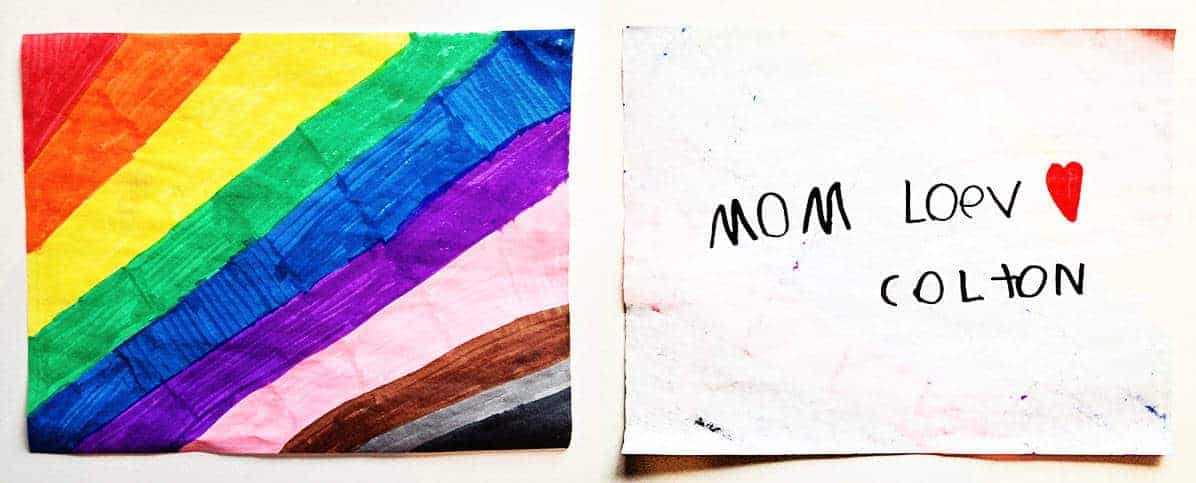 I have never, ever in my life been given a sweet gift after punishments were given.  After he scrambled off to play with his siblings I sat at my desk and cried like a baby.  It was a powerful raw moment of realization; just how much I needed to physically show my kids how much they mean to me, with something as simple as a smile.  That is the mom I want my kids to know.
As much as I thought I needed to yell and show my kids with anger how much their actions were upsetting to me… I was wrong.  They don't learn from anger in the sense that I needed them too; they may learn what behaviors they need to avoid to prevent mom's wrath, but they don't learn what behaviors they need to be a happy and successful adult.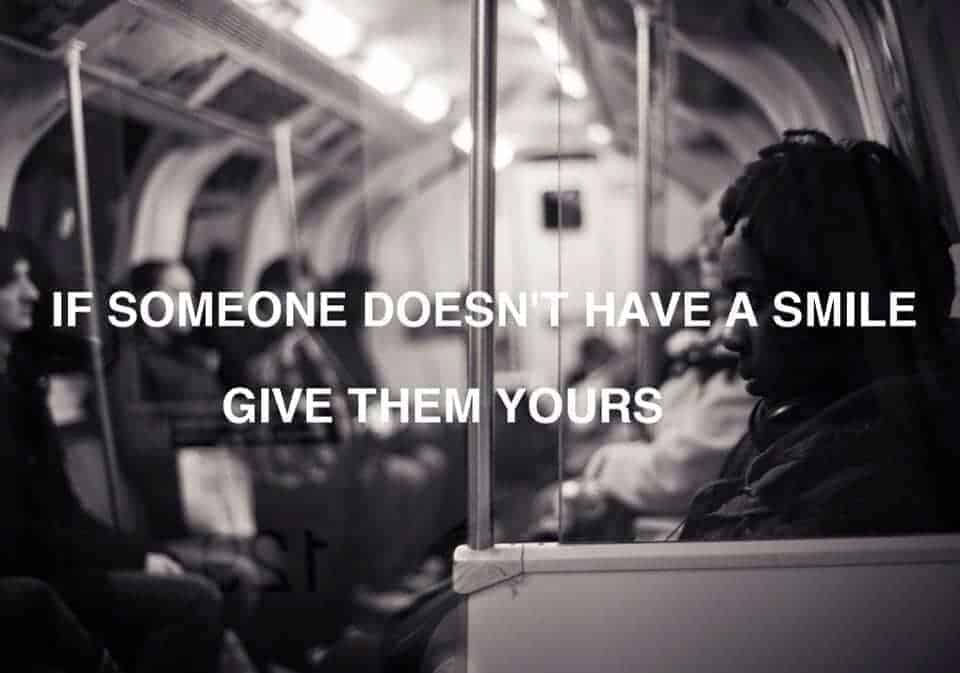 It is amazing how much a smile can change everything.
I put the challenge forth to you.  Take a step beyond your regular routine and extend a smile in a situation where you normally wouldn't.  Maybe it's just once that day, maybe it's the whole day.  But do it.  Experience it for yourself. I promise you won't be sorry.