We are trying something new and fun in our house… a Smile Jar!
The concept is simple. One person is chosen to write out things that make people smile. Once a day, preferably first thing in the morning, everyone in the family picks a piece of paper from the Smile Jar. What you read is meant to stick with you throughout your day, and hopefully put a smile on your face!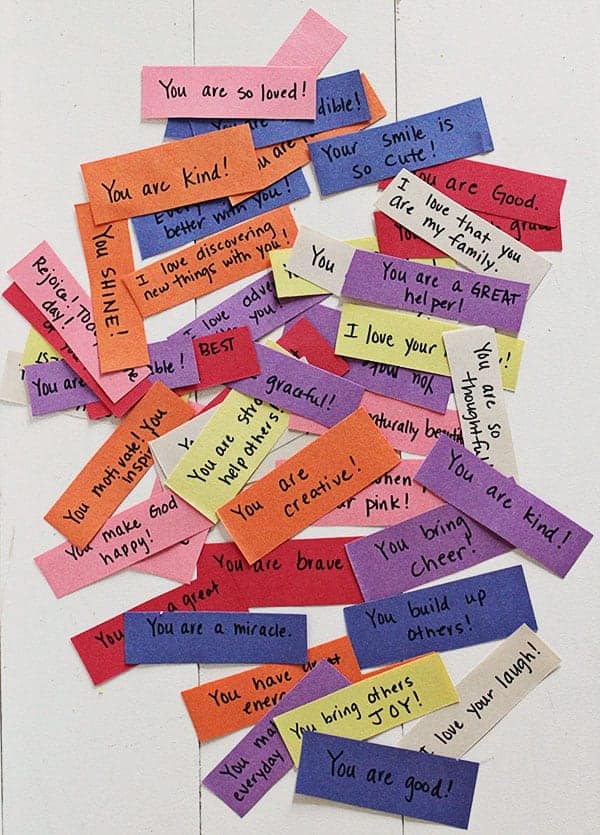 MY LATEST VIDEOS
Thinking of things to say was the easy part. (It's all easy, actually!)
I simply thought of every person in my family and pinpointed things about them that are wonderful. I have to admit… I was not expecting this part to be as powerful as it was. As I sat and wrote out positive affirmations, I felt myself relax. And before I knew it, I had a smile on my face! Just thinking about love made me feel love.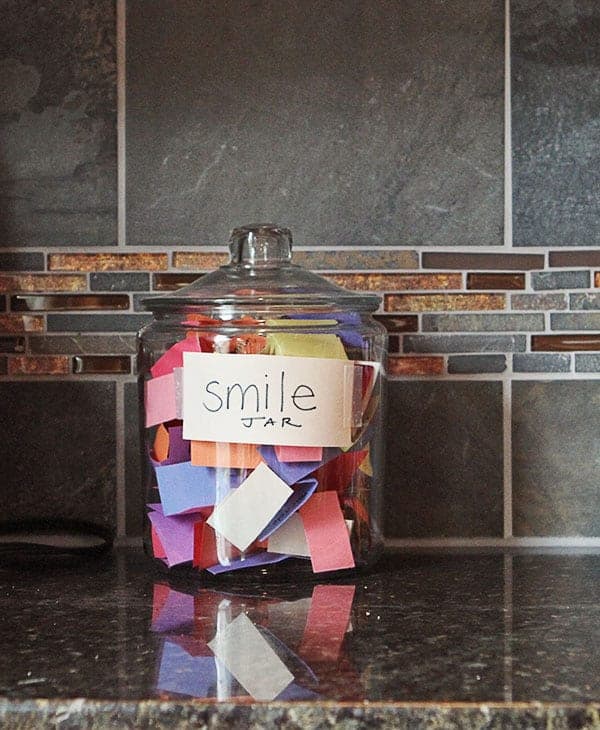 Next, I folded up each piece of paper and placed them in a jar.
Every morning we all take turns and pick out one piece of paper. We read it and each person gets a moment to think about the very special message just for them.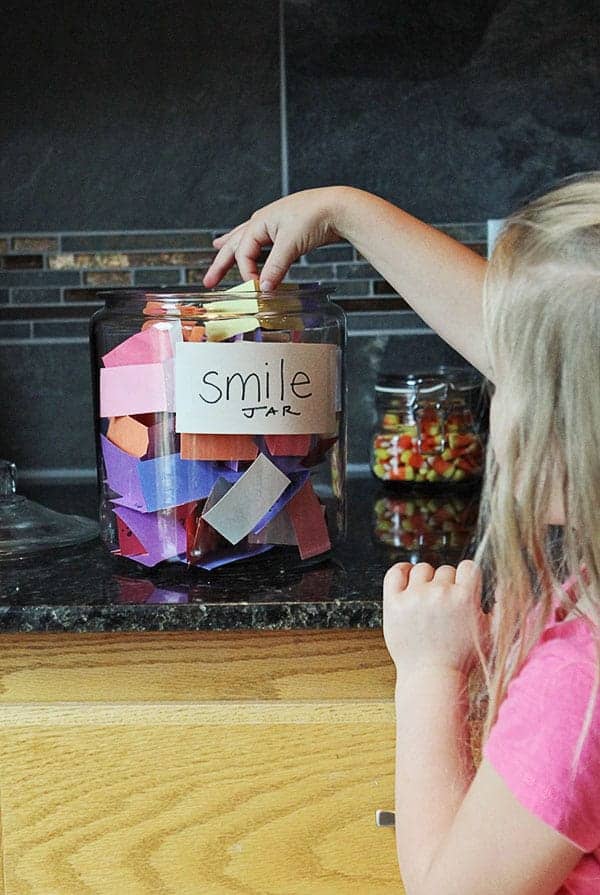 Audrey took very special care in picking out the perfect piece of paper. She was so excited she was shaking!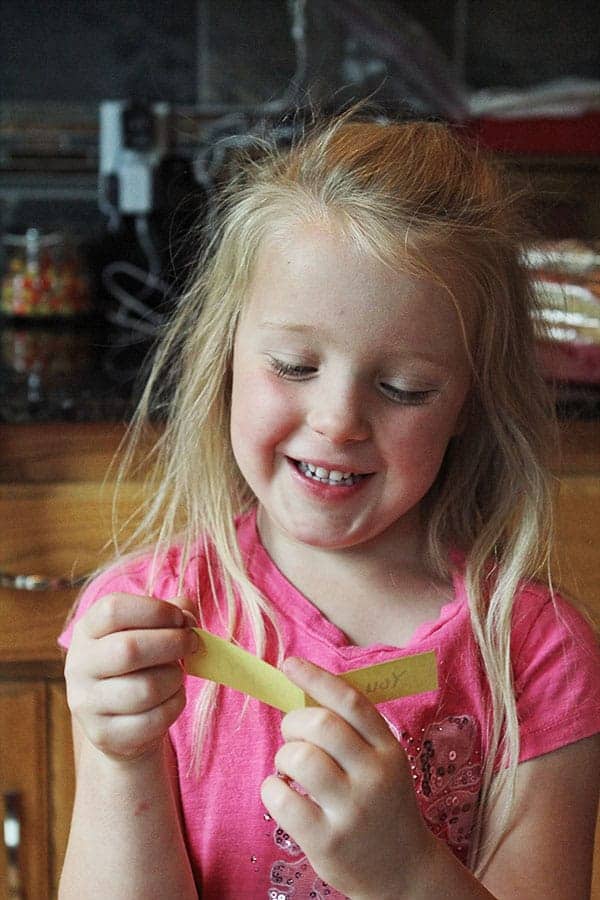 Since she is not quite reading yet, I read hers to her… and when she heard her face lit up and she danced around in delight! Every one of the kids loved their very personal message. I've even noticed that my oldest keeps his and re-reads them in his room.
Now: I have a very special challenge just for you.
Scroll back up to the first picture and tell me the very first affirmation that you read.
Take those words with you today… and know they are true! I hope it will bring you as many smiles as it brings us!
The Best Part is an online community that's dedicated to brightening your day—every day. How? By spreading optimism, one share at a time. The Best Part posts inspirational stories, encouraging quotes, good news and other upbeat items on Facebook, Twitter and Instagram—and encourages fans and followers to share that optimism with their friends. Because when optimism is shared, it grows, making an even more positive impact on our world. Check out what others are sharing on Facebook, Twitter and Instagram..