What does a little boy do on a typical summer day in Minnesota?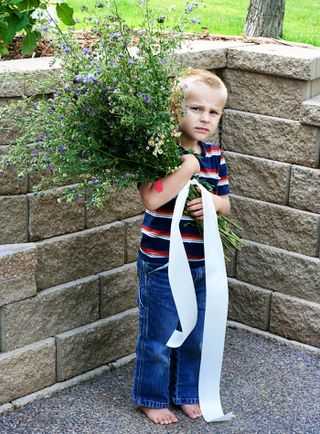 Stands still in a corner holding the wild flowers he helped his mom pick.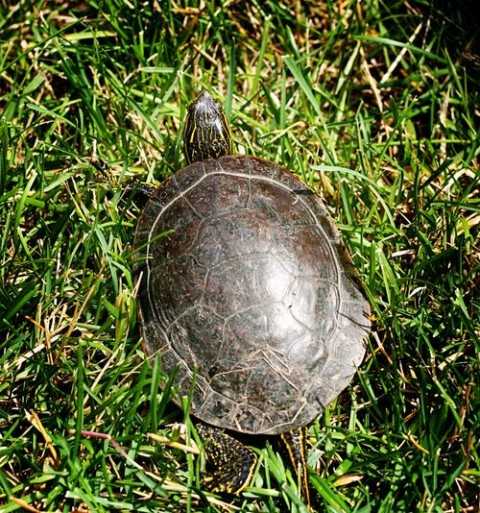 Catches turtles making a mad dash through our yard.  Who knew turtles were so fast?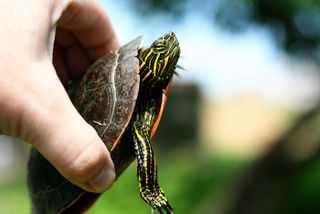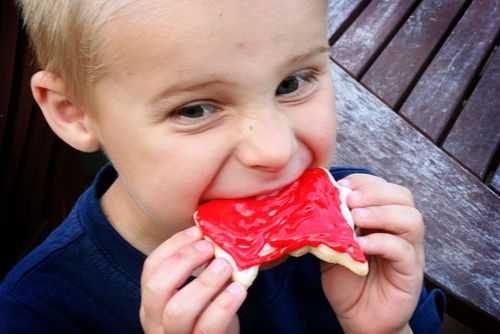 He eats cookies that he decorated all by himself in which he used as much frosting as humanly possible.
Well.
Just so happens we were in store for a non-typical day.  While at the fair, Colton got poked in the eye.
We ended up here.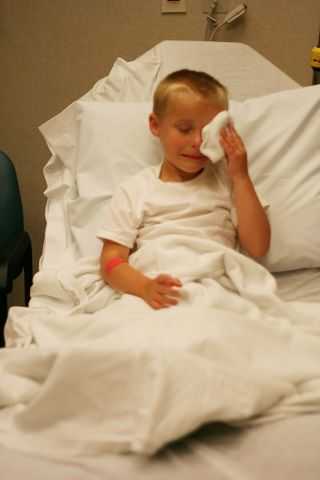 In the hospital.
Cause the little eye poke was not just a little eye poke. 
It was a Corneal Abrasion.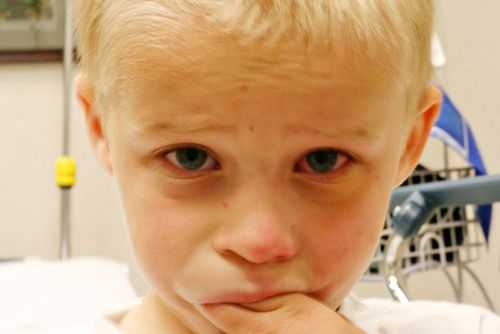 Parker accidentally poked Colton's eye with his fingernail, and Colton ended getting a scratch on the surface of his cornea.
And I didn't know what to do. 
So I drove north and just prayed.  I prayed with the kids and over Colton and asked for guidance and knowledge and a calm spirit.  I kept telling God I was trusting Him with Colton's eye.
I was an hour from home.  I ended up going to a hospital in Stillwater, MN. 
Upon looking at Coltons eye under the black light, we all got to see this.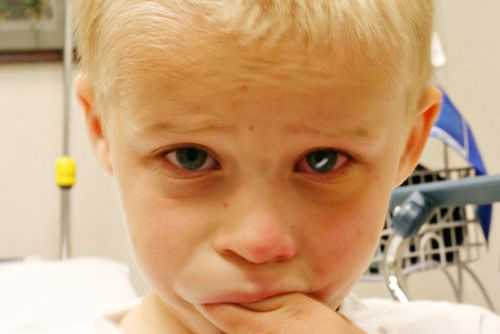 This is a rough drawing of the size and shape of his scratch.  It sure looked scary to me!  I guess they heal rather quickly on their own.
SO.
Now I know.
——————————————————————————————————————————————————-
Some people spend a lifetime blissfully unaware of the their craziness.  I am not so lucky.  I seem to be finding new and creative ways to show the world just how crazy I am every single day. 
Apparently, I believe that every doctor is trying to solve a mystery and needs as much useless information as I can possibly provide.  Ya know.  Like on the show House.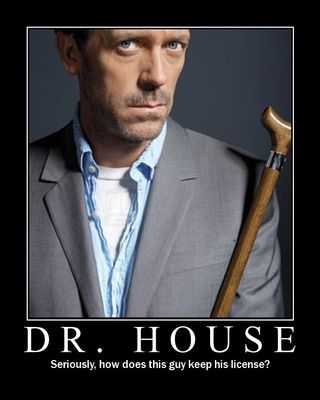 Do you know who I am talking about?  That crazy extra that has a 37 second cameo on the show who delivers the very important nonsensical detail that gives House or his team the piece of information they needed to put the puzzle together.  Something like,
"Jerry once ate fish in Kenya."
or
"Alice stubbed her toe in the 2nd grade and has never been able to wear high heels because of it.  But thats not important is it?
or how about
"Bill did fall on his head last week.  You don't think thats the reason he's getting headaches do you doctor?"
So unfortunately, my conversation with the nurse went something like this:
Nurse: How much does Colton weigh?
Me:  About 40 pounds.  But he hasn't been eating his supper lately.  And one time for breakfast he ate 5 pieces of toast!  And then had an egg too!  Does that mean something?
Nurse: Uh.  Maybe.  Maybe not.  Is he allergic to anything?
Me: No.  Well.  Not that I am aware of.  He might be allergic to bee stings but he has never been stung by a bee so I don't know.  Does that mean something?
Nurse: Probably not.  Is he on any medication?
Me: No.  And he hasn't been on any medication for over 2 years.  We try to avoid them.  He does supplement.  And I watch what he eats pretty close.  Do you need to know what he had for lunch?
Nurse: No.  I don't think so.  Now, did you notice any blood on his eye?
Me:  Well, no.  But he could have blinked and then wiped it away on something.  And I didn't actually see him get poked so there might have been a little and then it was gone but you probably want to know if it was bleeding a lot or something.  I am pretty sure there was no blood.  Does that mean something???
Nurse:  Uh, no.  I think I have all the information I need for now.  
Me:  You don't have any more questions???  Does that mean something???

I may have just provided the nursing station with 43 minutes of laughter due to my inability to provide appropriate responses to some very routine questions.
Oh well.  Just spreading the joy here folks. 
UPDATE!
Coltons eye healed up just like they said it would.  Good as new!