Today's guest post by Gianna Kordatzky from Traveling Thought and Family Fun Twin Cities.  So honored to have Gianna back and thankful for her willingness to share her faith with us!
For once, we didn't have anything planned. No festivals, no time-consuming projects, no errands. Nothing. The weekend was a blank page.

MY LATEST VIDEOS
It was splendid.
Then, the weekend started. With no structure, the kids were really crabby with each other. They cried. They whined. They fought. They stopped listening to directions thinking they were suggestions, not commands.
Consequences ensued and everyone was unhappy, including Mama and Dad.
We suffered for hours together clenching our teeth and pulling our hair out. Chris and I had had it. One more minute like this and so help me…
Suddenly, there was quiet. Peace.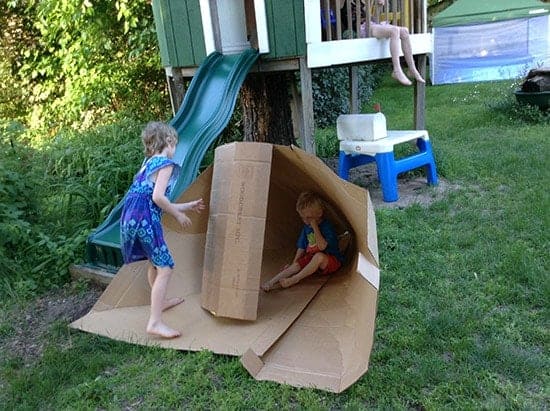 They were playing together.
After supper there was happiness, kids running in and out of the play house, digging in the sandbox. Conversations. Giggles. The kids were transformed.
I looked at Chris and said, "I know this sounds crazy, but they need more unstructured play time. They don't know what to do with themselves when nothing is scheduled. And the only way to learn is go through it and figure it out."
Sometimes that's how it seems that God works in our lives. It seems He lets us struggle through trials and even our emotions like He's had enough of us and just wants us to figure it out on our own.
But God isn't like that. Of course, there are times we have to go through a seemingly never ending struggle, but our struggles are not afterthoughts. God doesn't see us in the middle of something and think, "Oh, they need more of that." God has ordained each moment. He may not seem close, but He always is. He is always by our side even though He doesn't always step into our circumstances. He gives us wisdom when we ask, and He is our strength. So we can walk through whatever test we are put through victoriously.