Its been a wonderfully hectic last couple of months.  We have had a baby, packed a house, staged a house, bought a house, sold a house, moved into a new house, and are subsequently unpacking in new house.  All while nursing full time and trying to wrangle four other very happy kids.  And one dog.  The dog is very happy.  Very very happy.
But this little girl… she is changing the most.  She had doubled her birth weight, experienced being in the warm sun for the first time, smiled at her mama for the first time, and melted the heart of pretty much everyone she meets.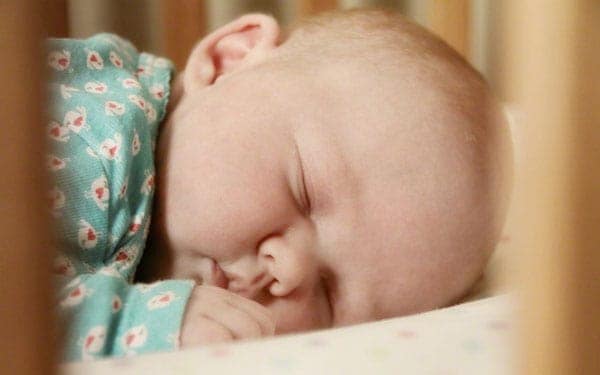 My parents came up last weekend to help with the the move and get a little grand-kid time.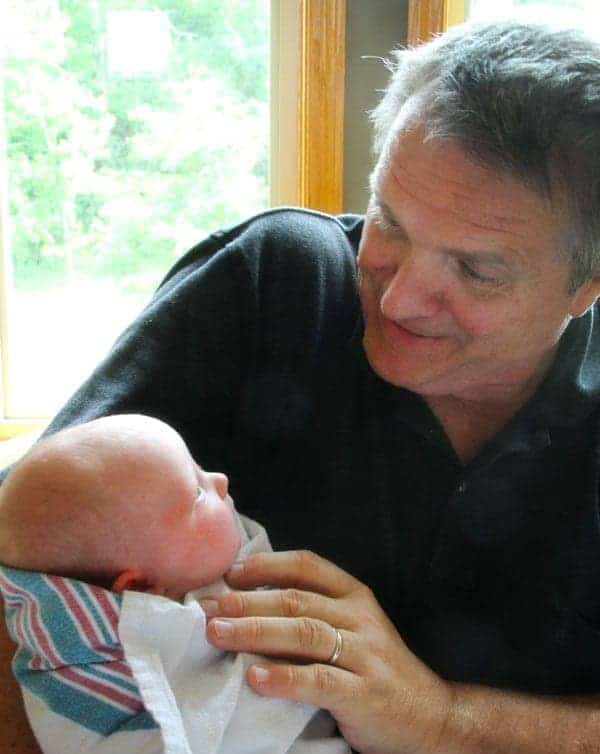 Miss Olivia took to my dad right away… she was just fascinated with him!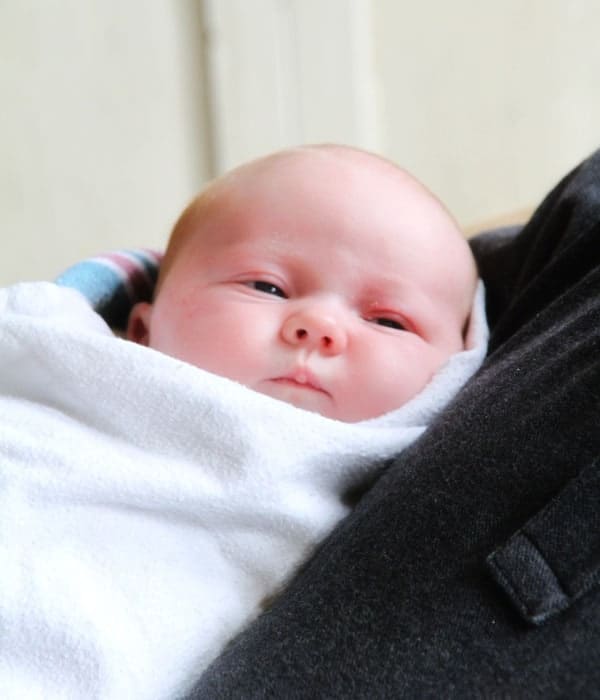 But then she started to feel berry berry sweepy.  (Sorry, thats how I was saying it in my head)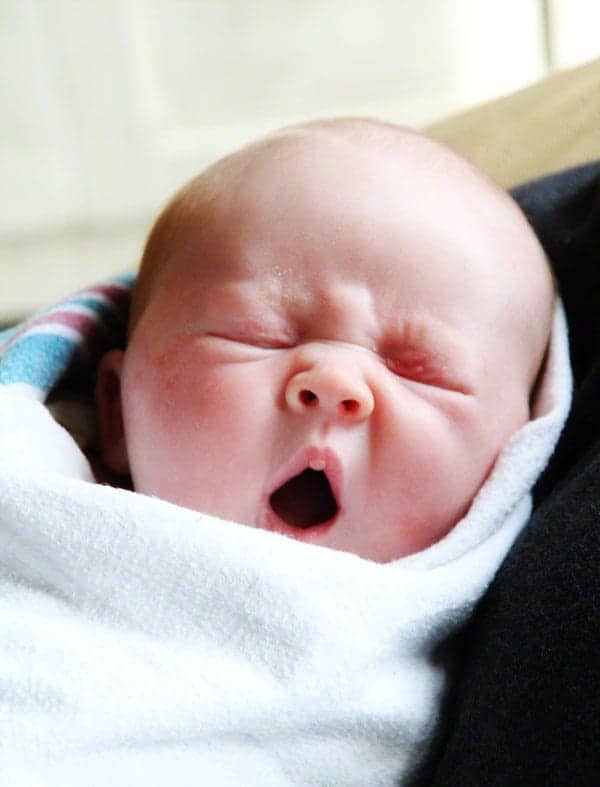 Baby yawns.  Is there anything better?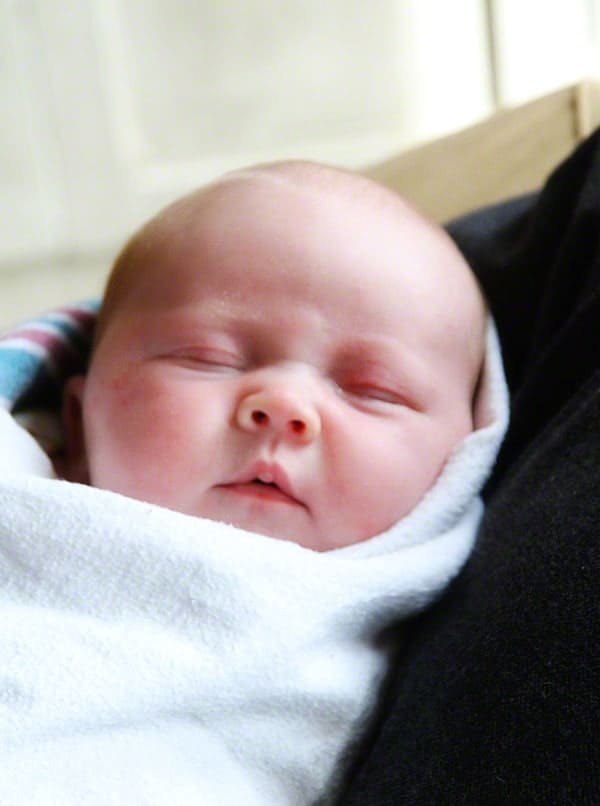 Yes, there is something better.  Sleeping baby.  There is nothing better than that.
I would like to see Miss Olivia attempt this feat between the hours of 1:00 and 4:00 am thank you very much.
Seriously.  Please?  Mama is tired! 🙂