I just had to change things up a bit… to get the kids out of the house and do something we all could enjoy.
We live somewhat close to the beautiful sprawling and hilly town of Stillwater, MN.  It is historic and preserved and right on the St. Croix river.
So why has it taken me 4 years to bring my kids there for a day of fun?
Good question.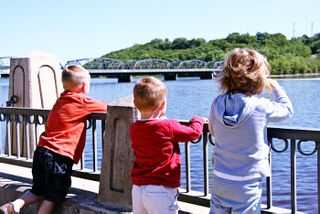 Colton, Parker, and Hannah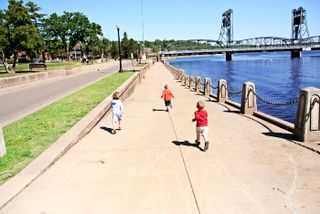 Don't ya love how kids find fun things to do even when they are not the scheduled fun things to do yet they are just as fun?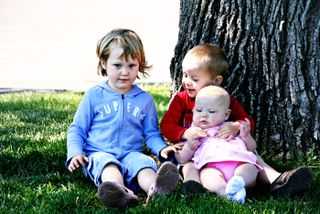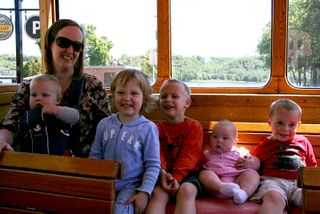 The trolley arrived and off we went on a historic tour of Stillwater.  We saw mansions and parks and a bunch of other fascinating things that I missed because Parker was throwing a fit and screaming in my ear.
Good times.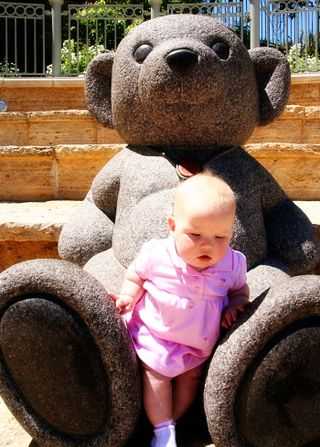 Have you ever heard of Teddy Bear Park?  I had never heard of Teddy Bear Park.  Everyone has heard of Teddy Bear Park!  Where have I been?
Well, it is a wonderful place that children go to enjoy, you guessed it, teddy bears, in addition to lots of amazing climbing structures and slides and sand.
I had to show this picture cause it looks like Audrey is almost standing on her own… but shes not.  I wedged her in between the concrete legs of Mr. Teddy Bear so she wouldn't fall while I left her hanging so I could take her picture.
What?  That's not nice nor normal behavior for a good, attentive mother? 
Whoops.  My bad.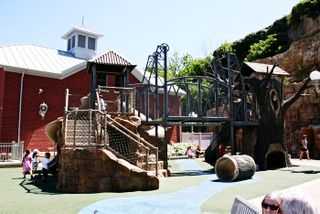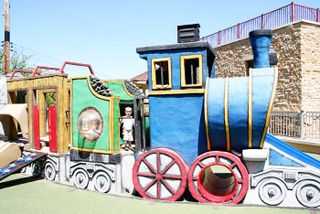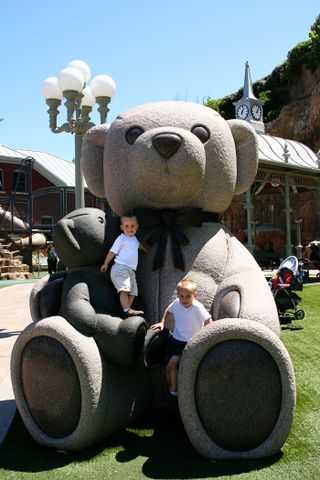 Did I mention there are teddy bears?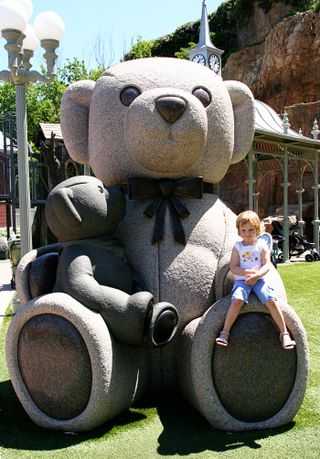 I did?  Well.  You should go there.  Your kids will be really, really grateful and will listen and be well behaved for the rest of the week because they are just so thrilled you loved them enough to bring them to Teddy Bear park.
As least, that is how I imagined it.