You. Would. Not. Believe. How draining my day has been. I woke up this morning with the Lord on my lips and a song for Him in my heart. It was going to be a blessed day!
So I decided to take the kids to Adventure Park in Ham Lake, which is about 45 minutes away. (In case you haven't figured it out yet, everything is 45 minutes away from where I live.) We got there and I had my camera and was ready to play and let the kids run wild.
That lasted about 4.2 minutes. Then some random child came over and pushed Parker. And I looked at the mother closest to said random child and said, "Is that yours?"
And she looked a bit taken aback and said, "No, he is not mine."
Oh. Well. Look back at child as if I didn't just refer to him as that. "You shouldn't push!" (Shove children down slide and proceed to avoid that part of playland for rest of morning.)
What I meant to say was, "Is that child yours?"
So then I felt like a big dodo head the rest of the time. And all Colton wanted to do was eat pizza. It was 9:57 and he had already asked me 17 times for pizza.
But! We did manage to have a little fun before the park reached maximum capacity, which is not fun. Maximum capacity is 356. Two thirds of that 356 is children under the age of 5.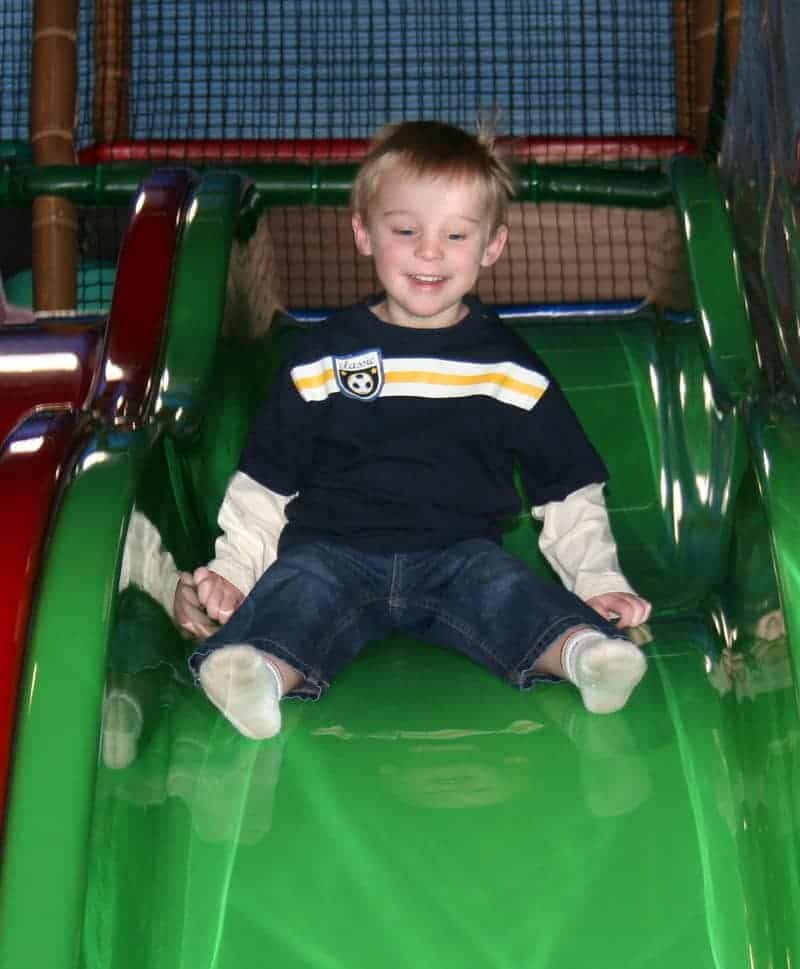 Colton enjoyed going down the slide.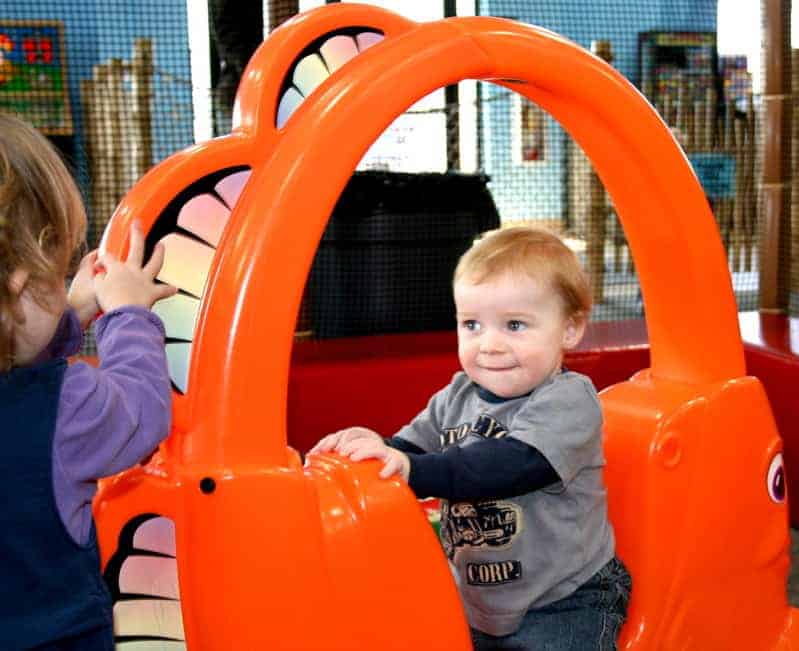 I told you Parker was cruising for ladies. Look at the doe eyes he gives this unsuspecting little girl!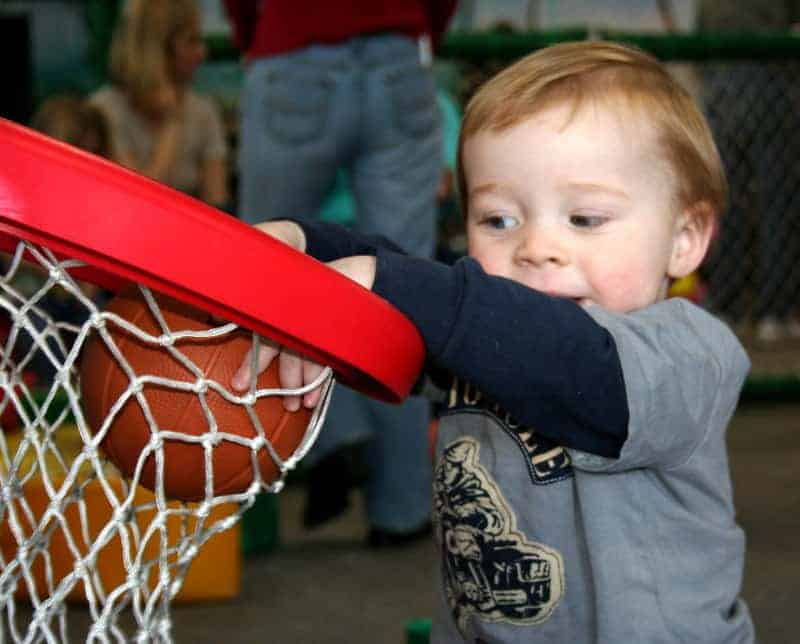 This is how Parker plays basketball.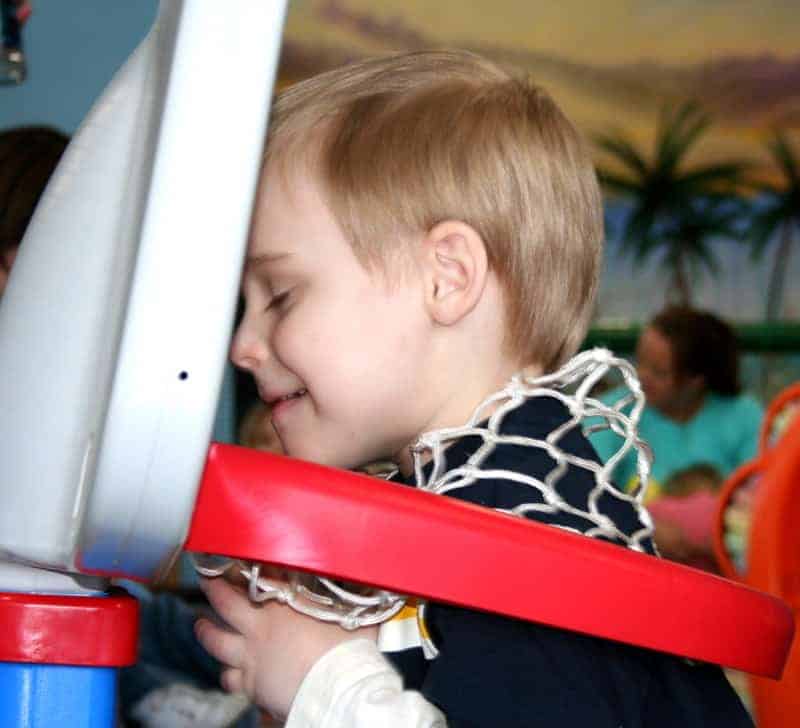 And this is Colton.
He only did this for a second, then realized it wasn't fun. But I was there with my handy camera and now I have a picture for the "Official Photo Album To Show Potential Wife In Hopes To Embarrass Son".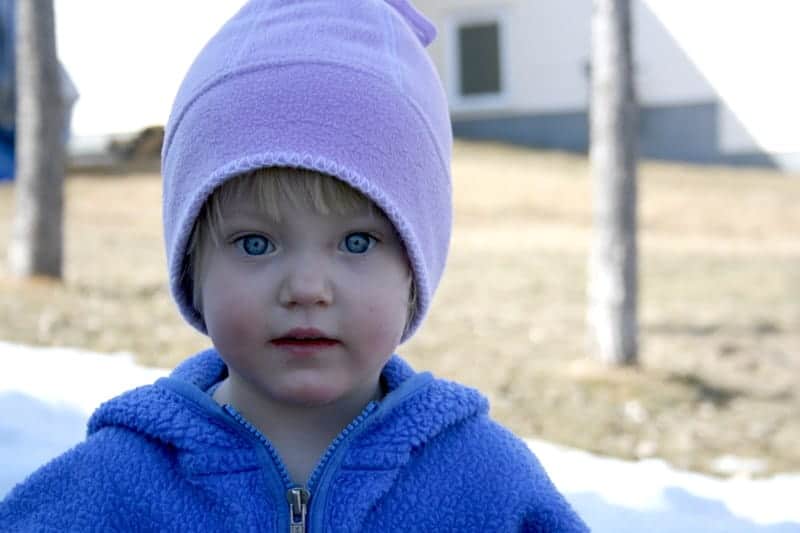 And this is sweet Hannah. I watch her every (mostly) Friday night. Her mom works as a nurse from 7:00 pm to 7:00 am (she is amazing in my book) and dad is a police officer (what great professional for your parents to have huh?) and gets done at 3:00 am. She is a cutie patootie!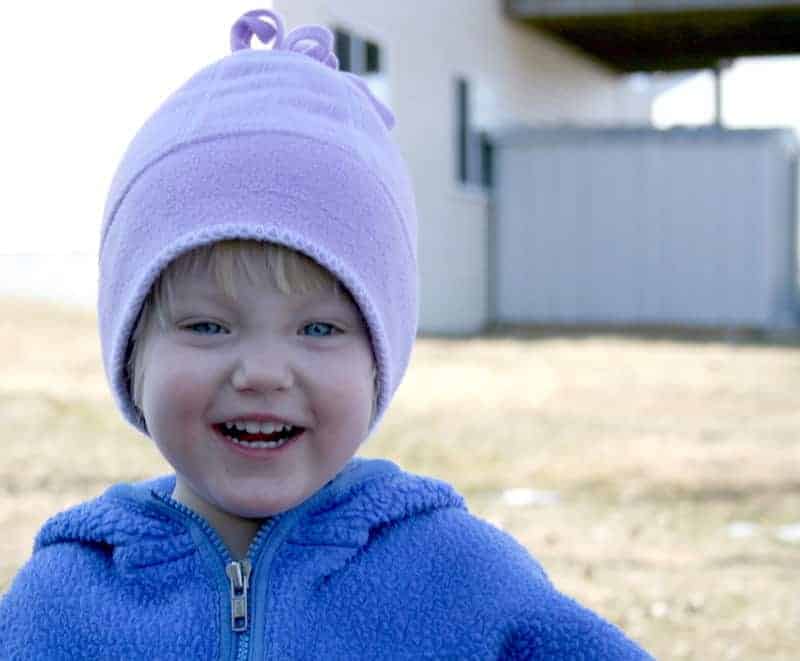 And shes got a great little 2 1/2 year old laugh. You just can't not laugh with a 2 1/2 year old cutie patootie.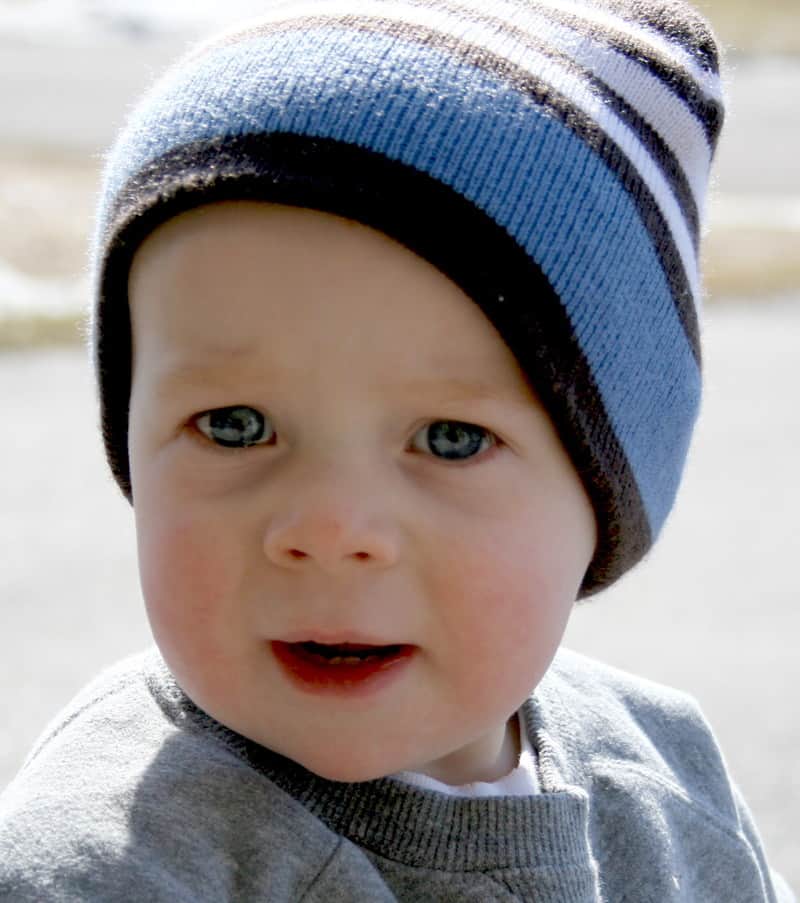 You talkin' to me?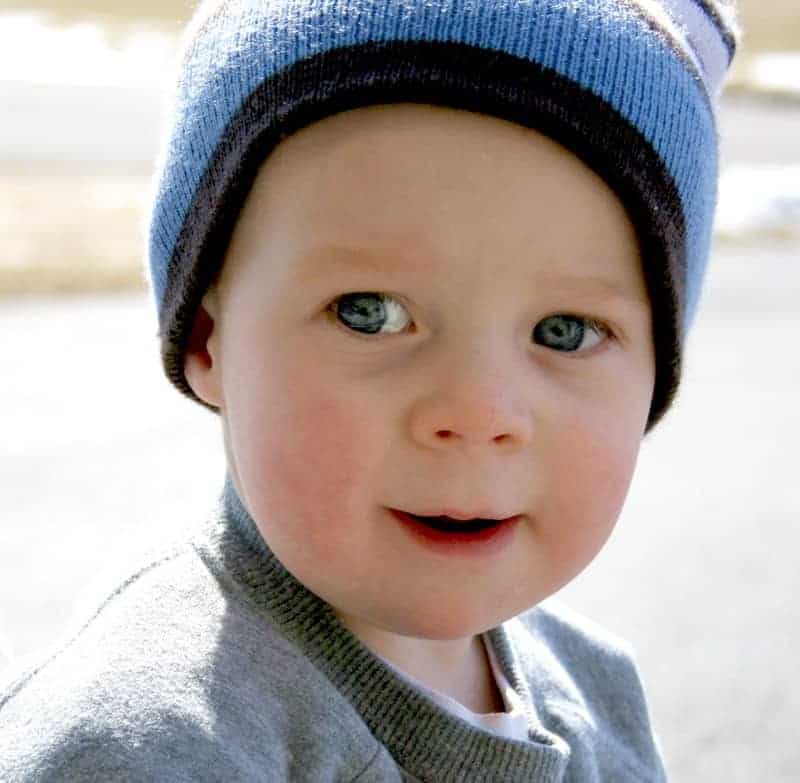 Oh you were? OK. Just wondering. Hey, who's that cute gal in the stroller?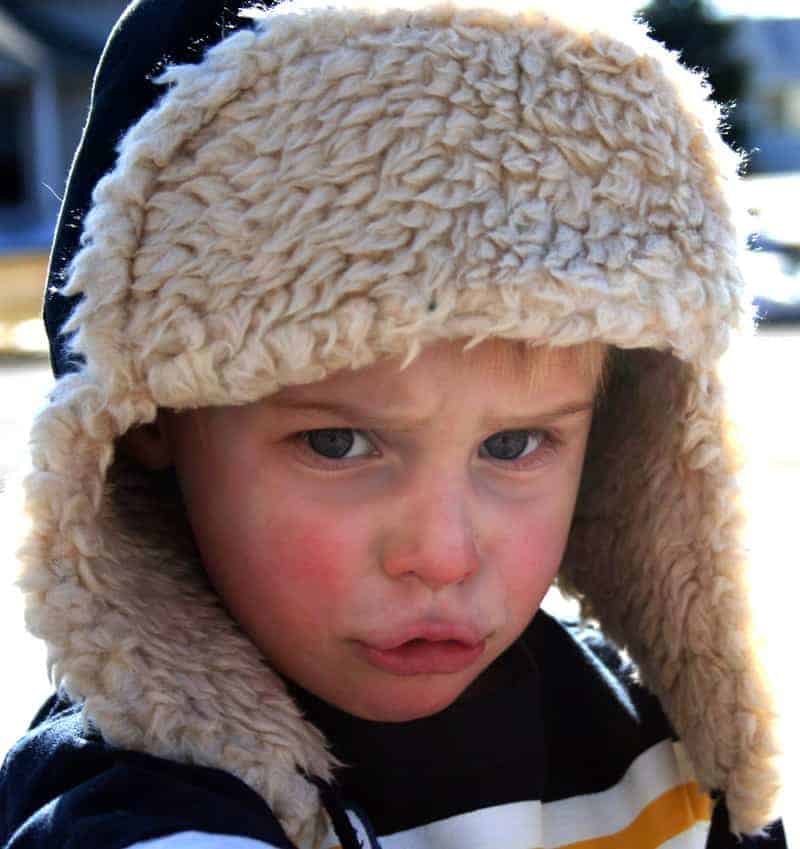 And I couldn't resist sharing this face.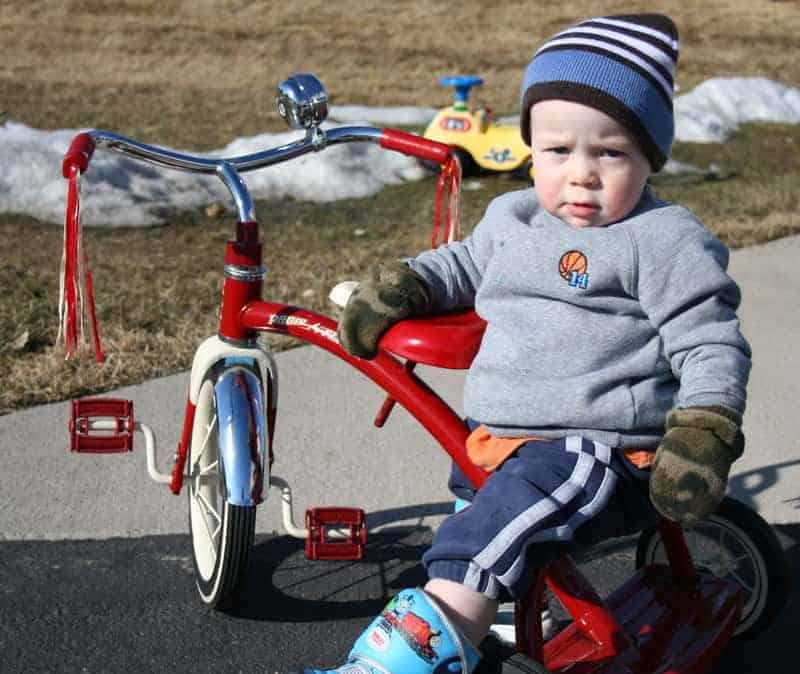 And this was the last time I said, "Parker, look at mommy and smile…."
*
*
*
*
*
*
*
On Wed. night I started a new Bible study at my church. Our material is Discerning the Voice of God, by Priscilla Shirer. So far, I am really bored with it. (The book that is) But I know that will change and by the end I am sure I will say something like, "This book changed my life!"
It is a really diverse group of women, which I really like. I can tell that I am going to learn a lot from these wise souls!
So I played outside with the kids for almost 2 hours tonight. (I think it had to be at least 50* out) And wouldn't you know… I managed to get a little vacuuming done. Outside. well, not outside, but outside. Don't listen to me. Ok, I managed to vacuum up my car floors a bit while still keeping an eye on the kids. I think I have taken this addiction to a whole new level. I may be to far gone now.
Okie Dokie.
But as it turns out, the Lord did bless this day with my darling little children. We had far more laughter than tears, far more food then we could eat, and far more love then we deserved. (Well, then I deserved.) It is amazing to me just how rewarding having a relationship with Jesus is. He blesses every moment. Even in the anger and tears… I feel blessed. THAT is amazing.
God bless you and yours!
And please, let me know if there is anything I can be praying for you.
Amanda