This past Saturday my family and I participated in the Courage Center 5K.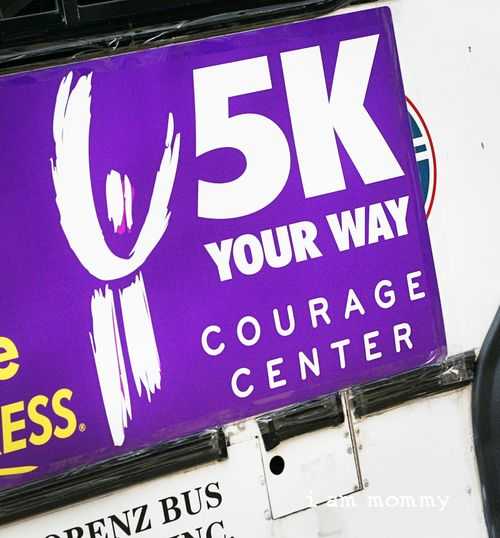 And when I say my whole family I'm not kidding.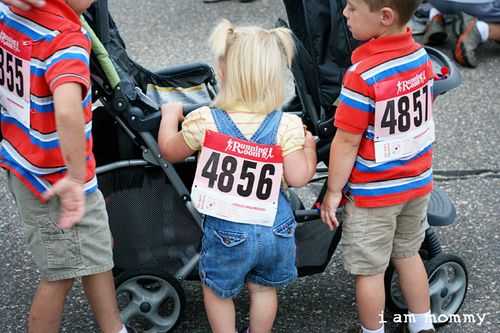 (lovin' Audrey's sassy pose)
The race started at the Courage Center and ended up that the new Twins Stadium.  It was my first time there and it was super cool.
But anyway.  Back to the race.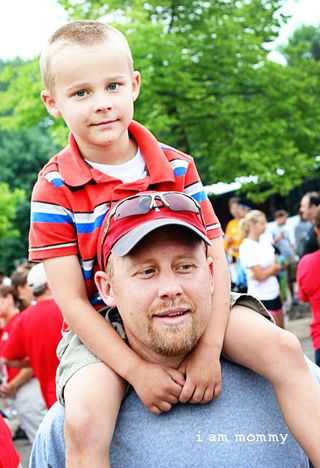 We brought the double stroller and Chad either walked with/carried on his shoulders/chased after the third rogue child the whole race.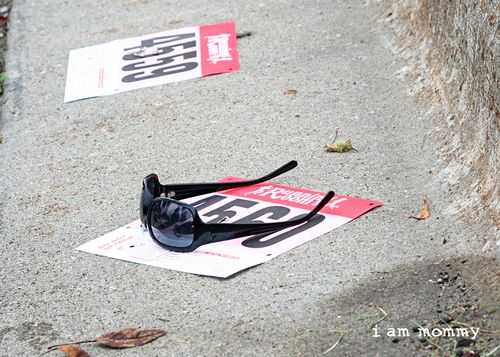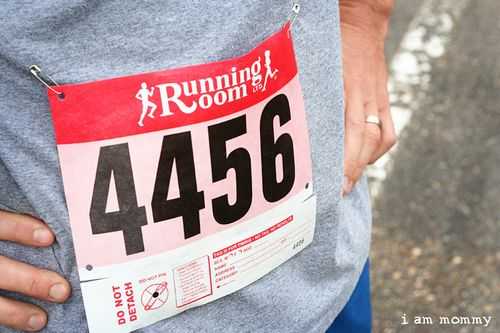 I couldnt stop taking pictures of numbers.  I had full on "Race Number Fascination".  
I think it stems from being a couch potato.  Ya know.  Cause having one on sorta made me feel like a real athlete or something.
I might have worn it around all day.
I might have pinned it onto every shirt I have worn in the last 48 hours.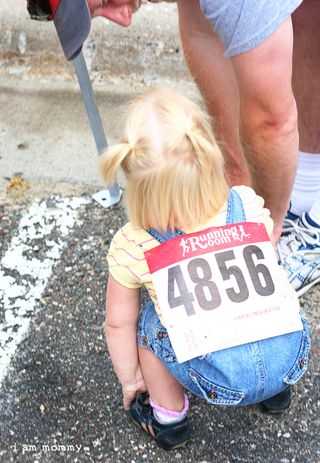 Audrey showing daddy proper stretching techniques.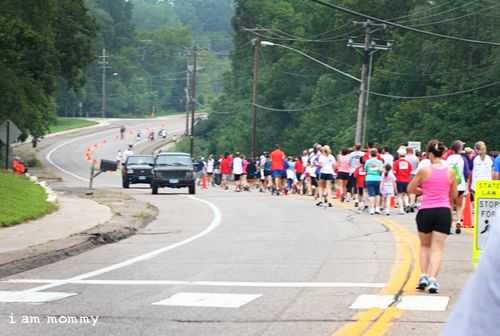 And we're off!  
Kidding.  We actually had to walk a quarter mile to get the the START line.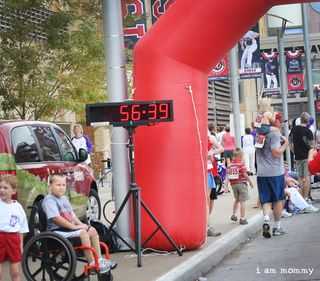 And we're done!  Great race huh?
Yes.  It took us FIFTY SIX minutes and thirty nine seconds to walk just over three miles.
I was horrified when I saw that time.
Therefore I have come up with a list of totally valid excuses as to why it took me almost an hour to go three miles. 
1. We started after the runners, so the clock read 10:00 before we actually went across the START line. (-10)
2. I was pushing no less then 60lbs. and no more then 80lbs throughout the entire race. (-5 min. per child)
3. The kids often wanted to stop and trade seats and do random things that surely contributed to at least 10 minutes of wasted time. (-10)
4. I had to stop and take pictures of the TwinCities skyline. (-5)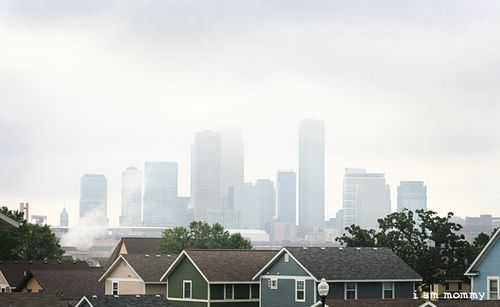 If you follow my very detailed calculations, I actually did the 5K in 16:39.
Thats right.  Sixteen minutes.  Not fifty six. 
That seems more accurate.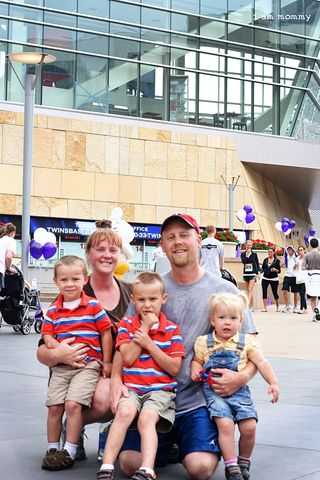 I'm the big red spot with bangs and teeth.
Truly though… we were so thrilled to be a part of something so big…something that promoted health and family and happiness… something that helps people who are so deserving.
And now I need to go carb load.  I'm not doing another race or anything, I just love carbs.