I am not lying, these pancakes are on par with the best buttermilk pancakes you have ever had.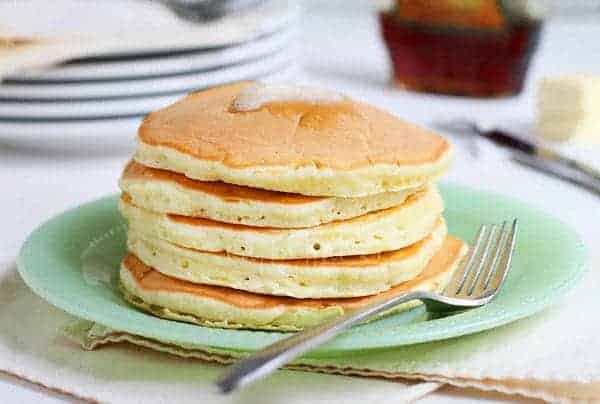 They are light.
They are fluffy.
They are sweet and they are filling.
They are everything I wanted in a pancake but never thought I could achieve with the addition of zucchini.  I finally found the perfect recipe!
*This recipe feeds my family of six, so you can halve it if you have a smaller brood!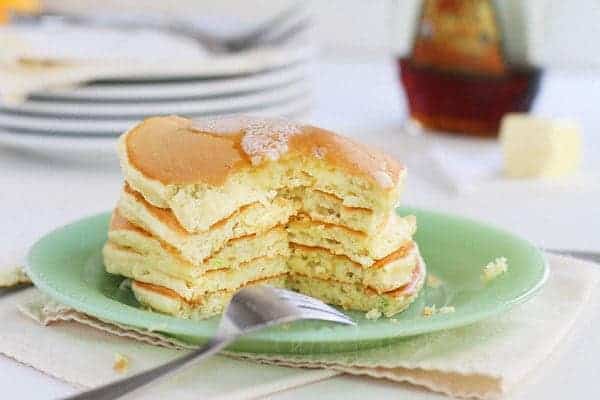 Now, my zucchini was large, so I chose to do a rough peel. (Removing most of the dark green skin)  This means that you cannot see the zucchini as much.
And while I told my kids I was making zucchini pancakes, if I hadnt told them I dont think they would have been the wiser!
I also opted to only use butter on mine.  We used organic syrup on the kids, but only a small amount.  The pancakes are so sweet you almost dont need syrup!  Almost.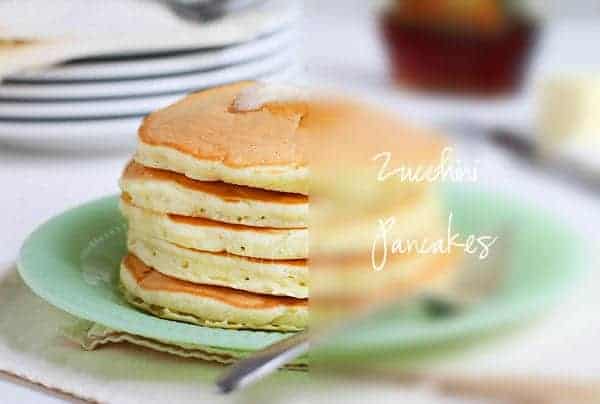 Let me know if you try them… I am sure you will love them!