I was in a pinch.  Ever since our chickens started laying eggs, I vowed to never buy eggs again. (It's not for vanity reasons or anything, it's just that our eggs are so delicious and naturally organic and wonderful, all other eggs pale in comparison.  Literally.)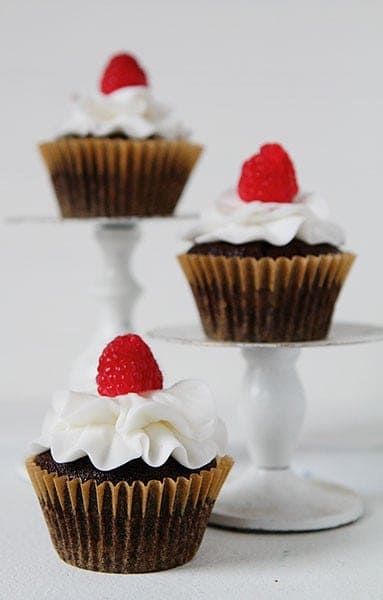 I found myself without any eggs but needed to make a chocolate cake.  So I started googling and came upon a recipe from Epicurious for "The Easiest Chocolate Cake."
Not only was it easy, it was vegan.
Now, I am the farthest thing in the world from a vegan and would eat eggs in one form or another every single day for the rest of my life if I could. (I mean, technically I can, no one is telling me I can't.  And quite honestly I already almost do!)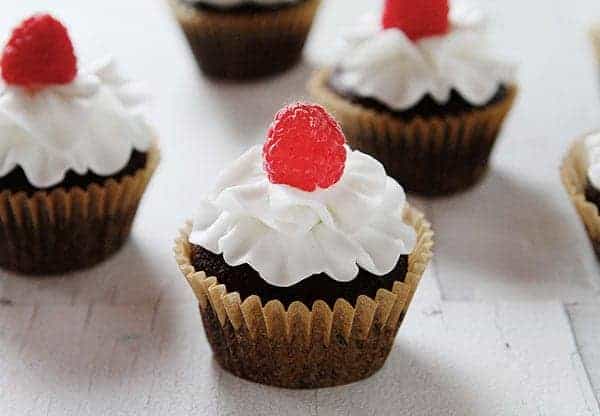 Back to the cake.  I couldn't stop thinking about how moist and fabulous it was.
So I decided to make it into cupcakes.
With a few small adjustments to that recipe, I think I have found one heck of a delicious and easy cupcake.
It really truly does live up to the name, "Easiest Chocolate CakeCupcake".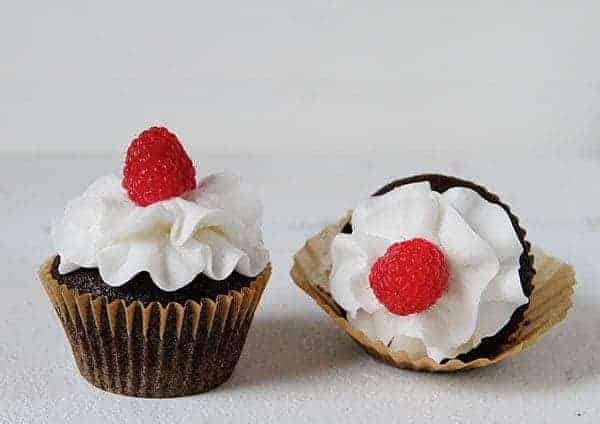 In an effort to be consistent and useful, I decided to make the frosting vegan as well.  Little did I know I already had a recipe on my site that could be easily adapted to become vegan!
Did you happen to notice the VINEGAR in the recipe? I admit I was a little taken-aback when I first saw it, but you cannot taste it in the recipe at all. It seems to work wonderfully.
I scaled down the frosting recipe quite a bit, you can easily double or triple it.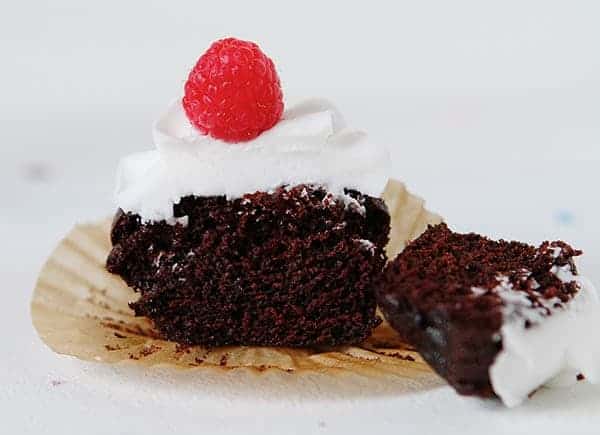 These are good.  Moist.  Chocolatey.  Delicious.