I was in a pinch.  Ever since our chickens started laying eggs, I vowed to never buy eggs again. (It's not for vanity reasons or anything, it's just that our eggs are so delicious and naturally organic and wonderful, all other eggs pale in comparison.  Literally.)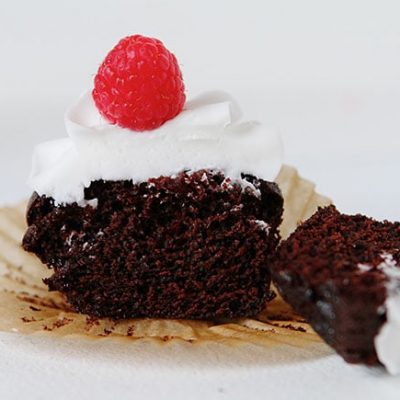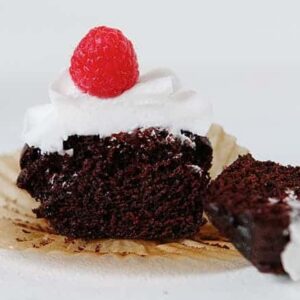 The Easiest Chocolate Cupcakes
I was in a pinch. Ever since our chickens started laying eggs, I vowed to never buy eggs again. (It's not for vanity reasons or anything, it's just that our eggs are so delicious and naturally organic and wonderful, all other eggs pale in comparison. Literally.)
Keyword:
chocolate cupcakes, Cupcakes, The Easiest Chocolate Cupcakes
Ingredients
2 1/4

c

all-purpose flour

1/4

tsp.

clear vanilla extract

2

c

confectioners sugar

1/4

c

shortening

1

c

hot water

1

c

brewed coffee

2

tsp.

white vinegar

2/3

c

canola oil

1

tbsp.

vanilla extract

1/2

tsp.

salt

2

tsp.

baking soda

1

c

unsweetened cocoa powder

2

c

granulated sugar

1

teaspoons

water or almond milk
Instructions
Preheat the oven to 350°F. Place liners in 2 muffin pans for 24 cupcakes. Set aside.

In a large bowl, sift the dry ingredients together. Make sure your salt measurement is accurate. Set aside. (Be sure there are no lumps)

In a medium bowl, mix the vanilla extract, oil, vinegar, coffee and water.

Slowly whisk the wet ingredients into the dry ingredients, being careful not to over mix. The mixture will be quite wet, but this is okay.

Scoop the batter into the prepared pans (about 2 tablespoons per cupcake liner) and bake about 18 minutes. (The baking time is 24 to 26 minutes in a non-convection oven.)

Cool in the pans for 10 minutes, then invert onto a wire rack to cool.
Frosting
Cream shortening and vanilla in bowl using a handheld mixer for 2-4 minutes.

Add in powder sugar, one cup at a time. If you find your mixer struggling, slowing add in water.

Use more water for a creamy consistency, use less water for a stiff consistency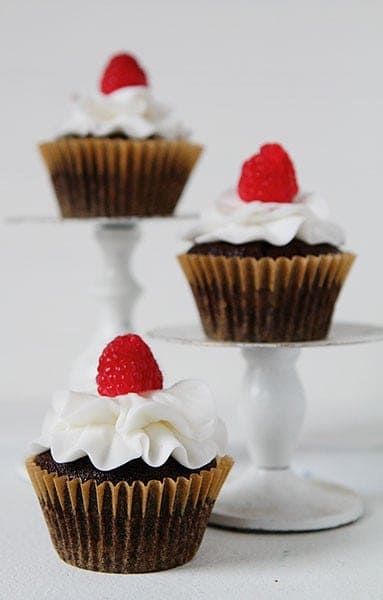 I found myself without any eggs but needed to make a chocolate cake.  So I started googling and came upon a recipe from Epicurious for "The Easiest Chocolate Cake."
Not only was it easy, it was vegan.
Now, I am the farthest thing in the world from a vegan and would eat eggs in one form or another every single day for the rest of my life if I could. (I mean, technically I can, no one is telling me I can't.  And quite honestly I already almost do!)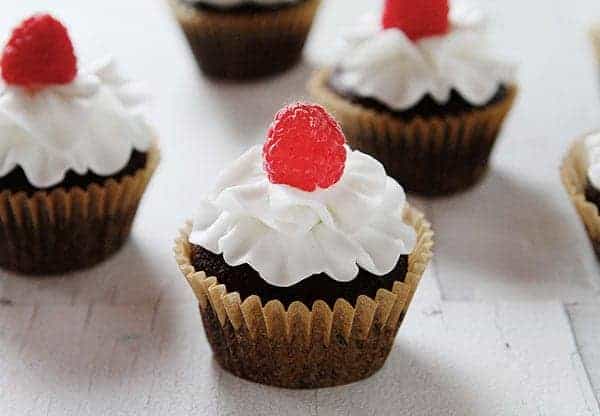 Back to the cake.  I couldn't stop thinking about how moist and fabulous it was.
So I decided to make it into cupcakes.
With a few small adjustments to that recipe, I think I have found one heck of a delicious and easy cupcake.
It really truly does live up to the name, "Easiest Chocolate CakeCupcake".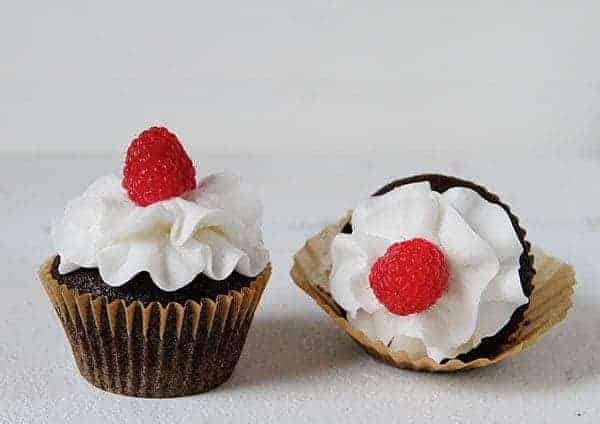 In an effort to be consistent and useful, I decided to make the frosting vegan as well.  Little did I know I already had a recipe on my site that could be easily adapted to become vegan!
Did you happen to notice the VINEGAR in the recipe? I admit I was a little taken-aback when I first saw it, but you cannot taste it in the recipe at all. It seems to work wonderfully.
I scaled down the frosting recipe quite a bit, you can easily double or triple it.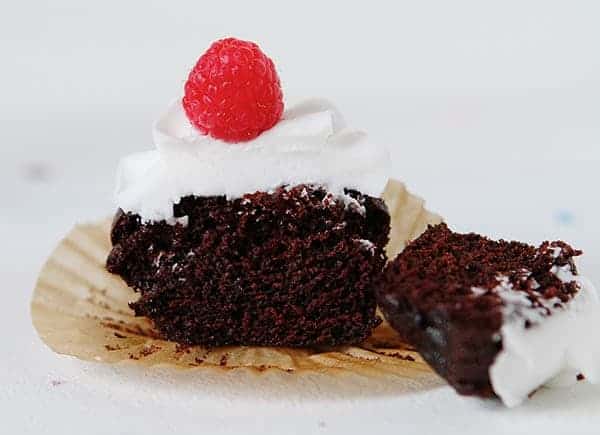 These are good.  Moist.  Chocolatey.  Delicious.