This final post I really have to give all the credit to my hubby.
I basically told him, "Honey, can you build me a table and chairs for Parkers party?"
"Sure, what kind of chairs?"
"Well, just make it look like an "h" from the side.  Simple!"
Ha!
But make it he did.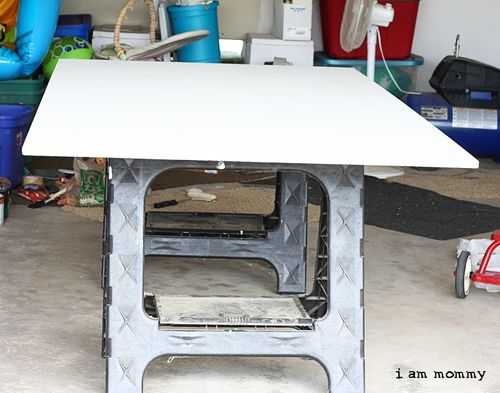 It all started with a primed piece of MDF.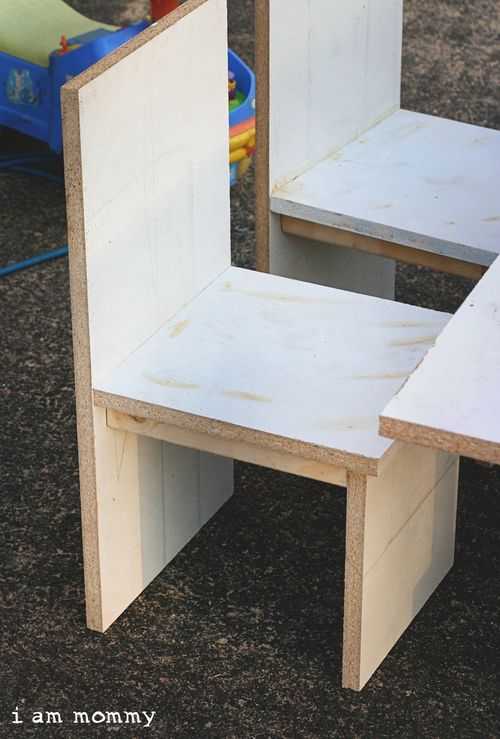 To which he cut out and assembled chairs one by one.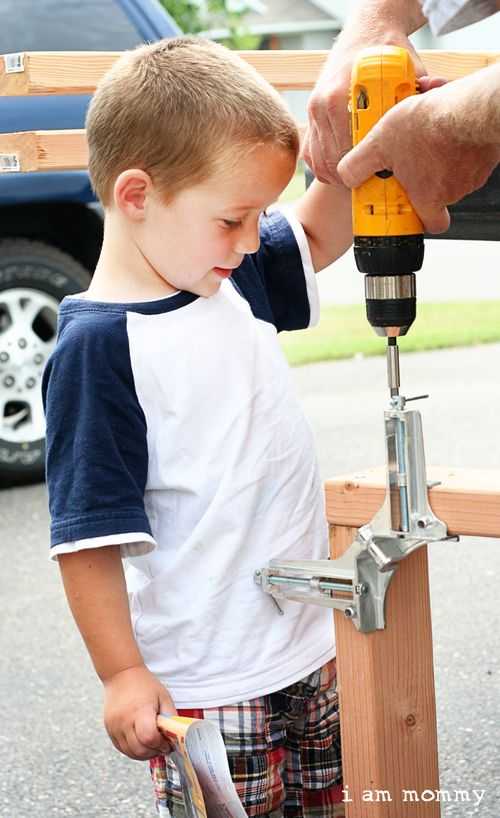 Parker even got to help, which makes a mama's heart proud and a little boys smile bright.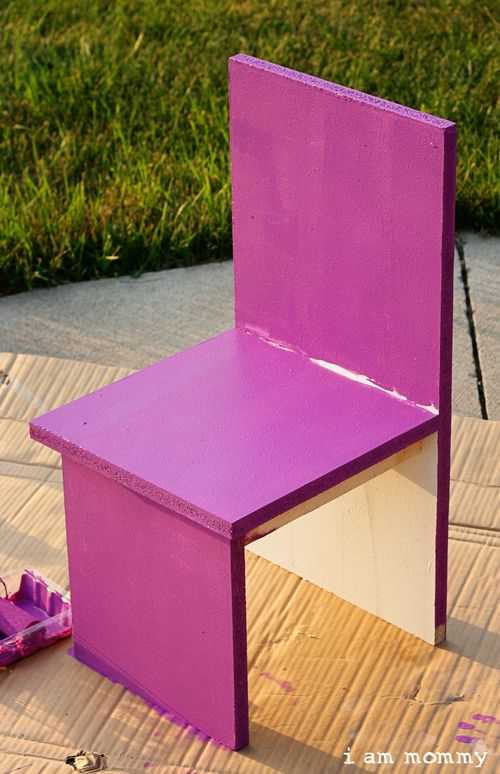 Hubby made eight chairs all together, and I got started on painting them right away.  
cough More like over the course the the next two weeks.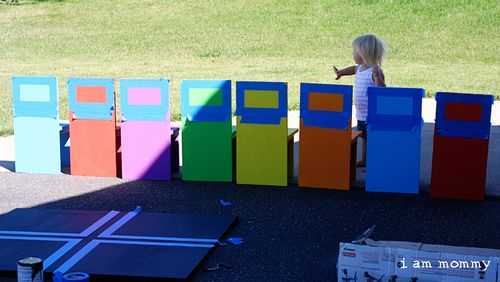 After they were all painted I went back and added my detail… chalkboard paint so each child could write his/her name on their chair.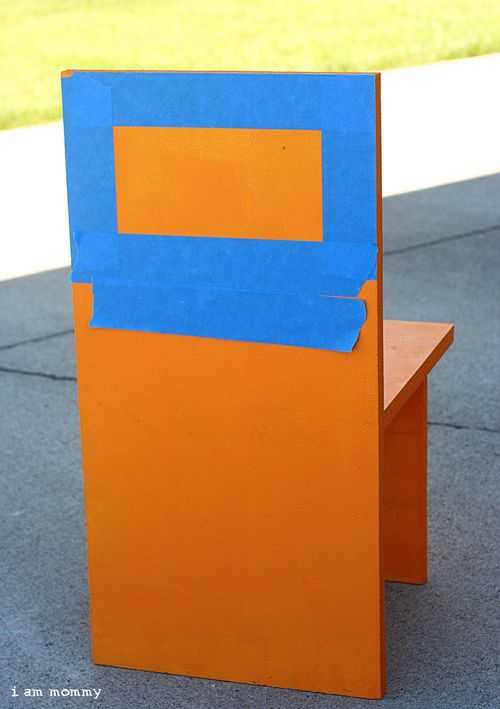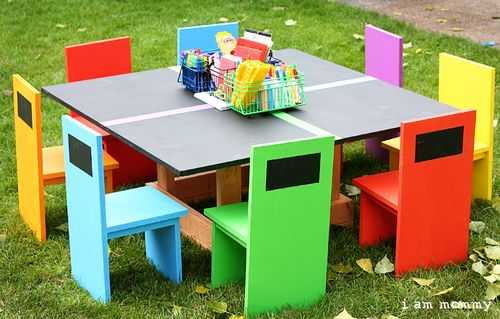 And here is the final product!!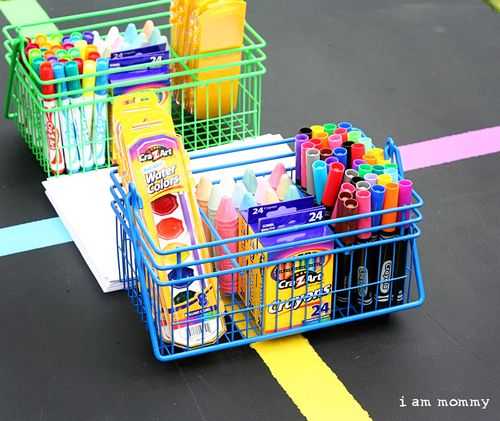 The table is black chalkboard paint as well, so I added lots of chalk to their supplies.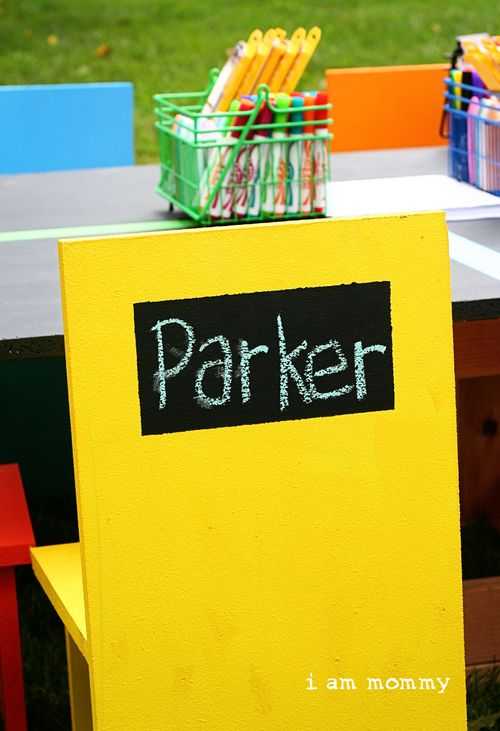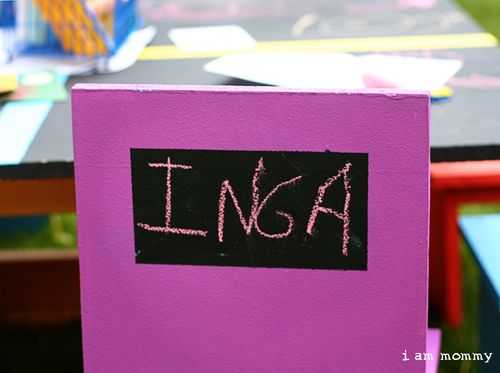 My very talented MIL also sewed these beautiful "swag" bags for each family.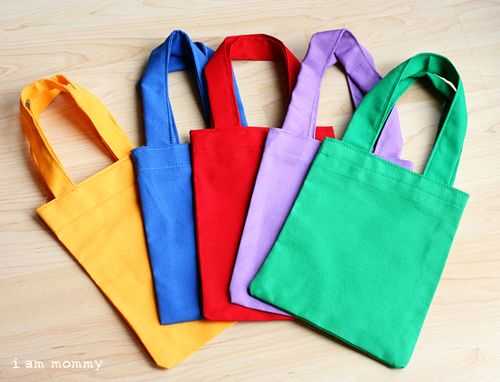 The bags were filled with homemade playdough: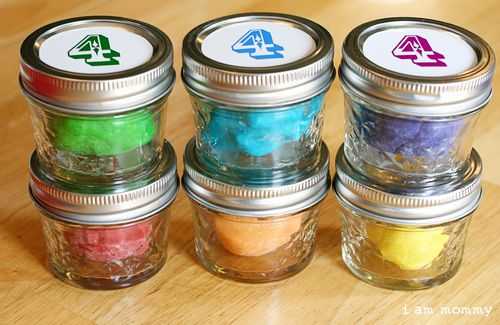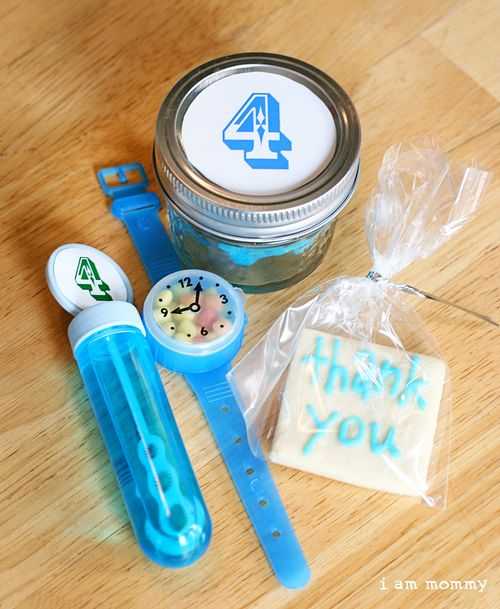 And a play watch and personalized bubbles and a thank you cookie and there were even toy bugs in there.  That was one of Parkers favorite additions!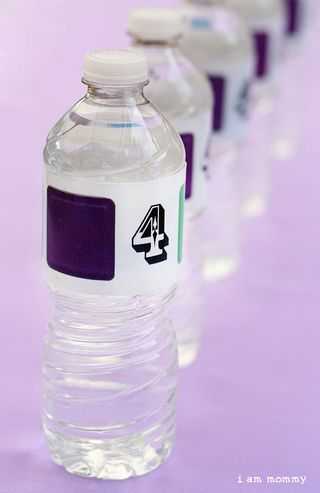 We drank from personalized water bottles (and lots of pop, thanks Barb!) and dined on chili cheese dogs made with natural casing hot dogs and fantastic fresh from the garden salads.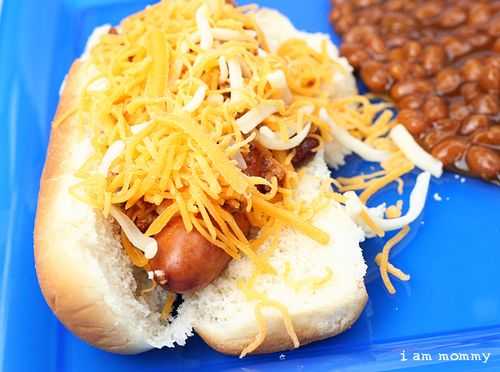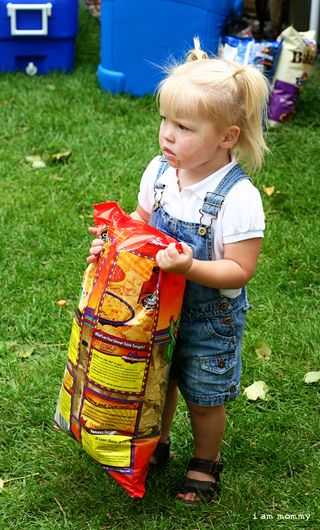 This bag of chips my mom brought was almost bigger then Audrey!  Not surprisingly, we still have some left.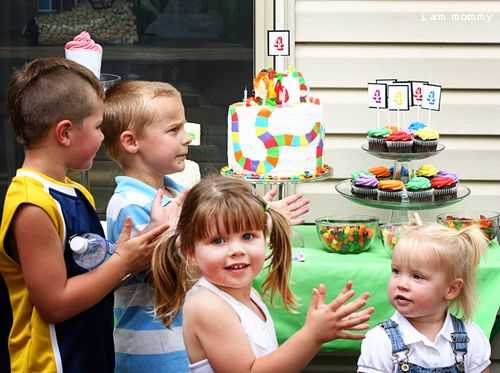 The kids were pretty excited about cutting into all the treats on the dessert table… and I kinda was too. 😉
It was such a beautiful day and we were blessed to be surrounded by friends and family.
I cant wait for next year!  
And when I say I cant wait, I mean I will never, ever spend two months planning for and executing a party ever again.  
And when I say never, ever I really mean I just need a little break and then my insanity will resume. 😉