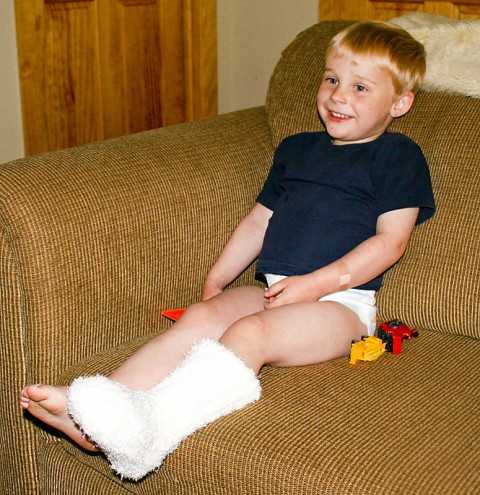 Gift #1 grabbed this stray sock out of the garbage and wanted to wear it around. I thought it looked more like Ugg's on him! Hil. Air. E. Ous.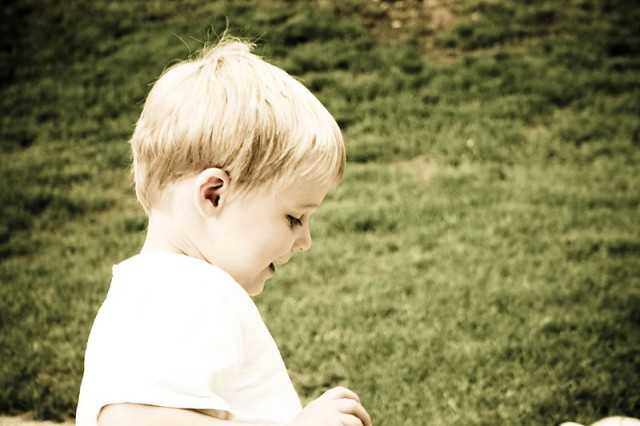 Just one of those rare moments that I got to enjoy his smile…and he didn't know it.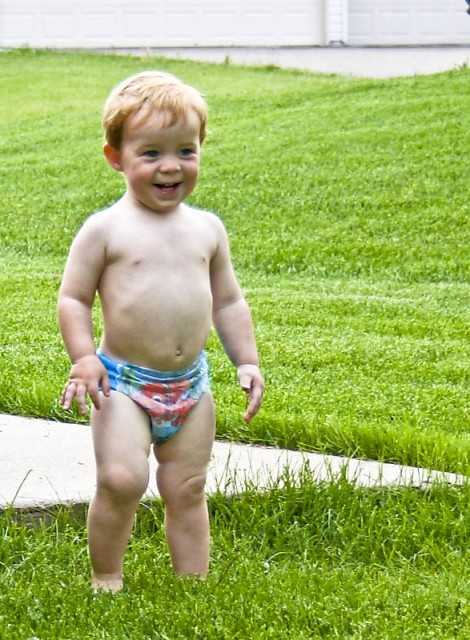 Funny how these pictures look like they have great clarity when they are 2 inches by 2 inches. On a rare warm day we had, Gift #2 got to run around in his swim diaper and even play in the water.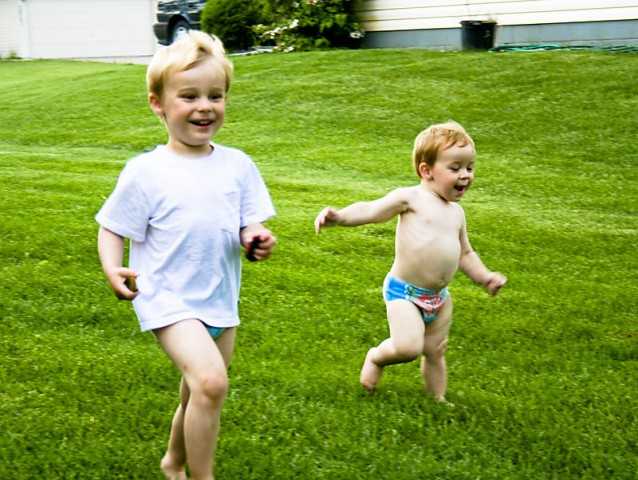 Even though Gift #1 always wins…Gift #2 still always tries… I love that.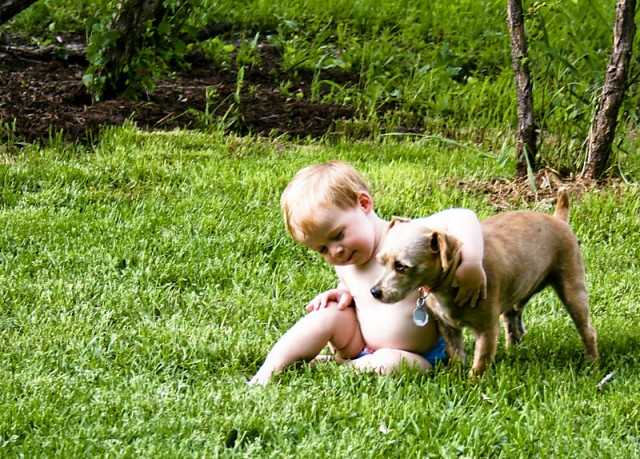 And thats just plain cute.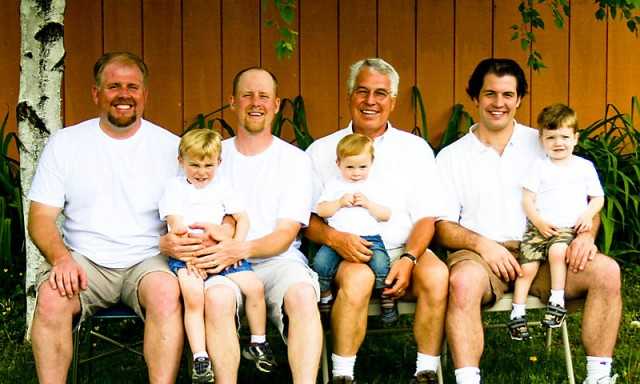 And this is part of my Fathers Day gift to Chad, his father, and his younger brother who is a father. I took a bunch of pics of them outside and will get a few printed off for each person to enjoy. I don't think any of them care to read my blog (what, like reading blogs isn't manly…lol..oh, I don't know. Maybe it isn't! I guess now that I think about it, I don't have any male readers that I know off…) so I should be safe from them viewing the goods before proper delievery.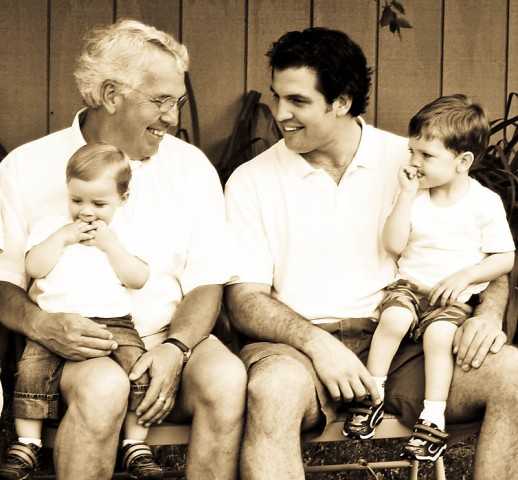 Chads father, my little Gift #2, Chad's younger brother and his son.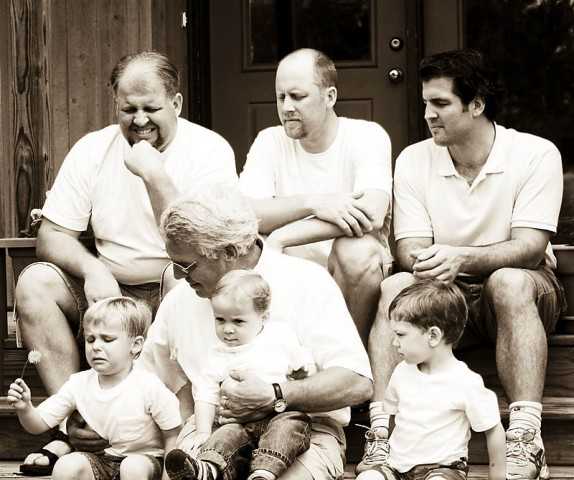 And here's the beginning of the breakdown… Gift #1 would NOT sit still, nor smile, nor even be kind to everyone around him! (Hubby is in the middle back row)
We ended up leaving about 10 minutes later because it was in full hysterical ranting/crying/screaming/kicking mode. Totally unsalvageable.
He's better today. 😉
Many blessings to you and yours-
Amanda
Have you got your Fathers Day gift picked out yet?