I have been baking up a storm and have so many new designs and recipes to share.  So excited!  Think you can guess what is in this cake?  It's coming to the blog soon!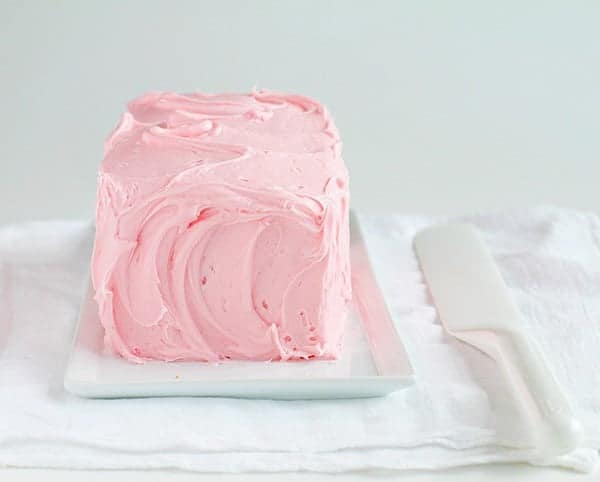 Since I have been getting quite a few inquires of late I thought I would create a blog post to answer them all.  If you have any additional questions after this, please feel free to leave a comment!
WHERE CAN I BUY YOUR BOOK?
First off, thank you so much for being interested!  If you are in the US you can buy it here.  If you are outside the US, I have this page that shares where most folks can purchase.  If you do not find your country, please let me know.
***Surprise-Inside Cakes is on sale right now on Amazon for $16.50, which is almost half off the cover price!
ARE YOU HAVING ANYMORE BOOK GIVEAWAYS?
Yes, I most definitely will!  But for now I have this PRESS page that lists any current giveaway's for the book.  That will give you many, many more chances to win!
ARE YOU COMING TO MY CITY FOR A BOOK SIGNING?
Only if you live in Minnesota!  🙂  We are doing some local signings soon.  If there is a demand in the future I would be more than happy to!
Other Fun Stuff:
I am having a contest on Instagram!  Take a snap shot of you with your Surprise-Inside Cakes book and post it to instagram.  Use the hashtag #surpriseinsidecakes and you will be automatically entered to win a $50 giftcard!  You can enter up to five times if you own five books, so could potentially win as much as $250!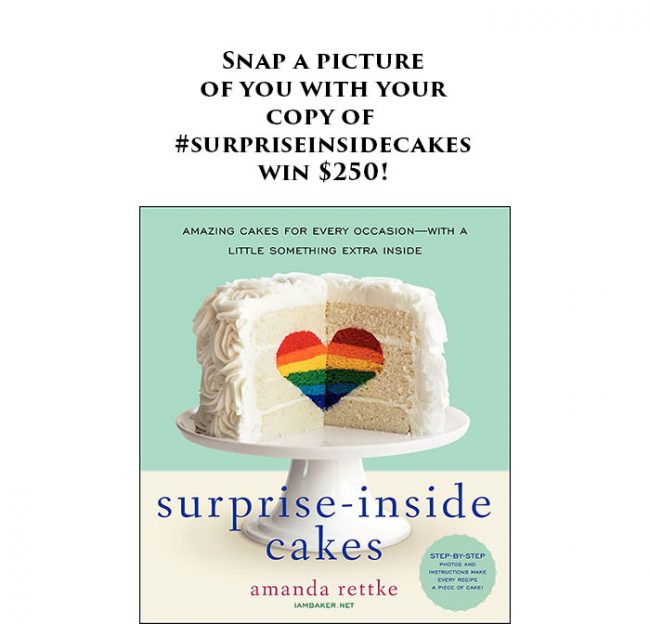 Winner will be notified on Instagram.  There will be one winner every week for the next five weeks!
I am now an instructor at Craftsy!  (Learn more about it here.)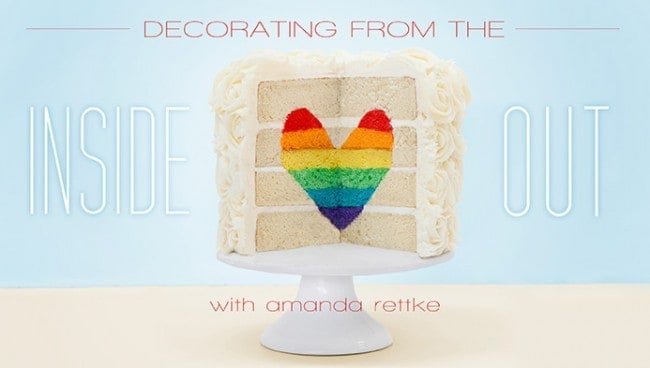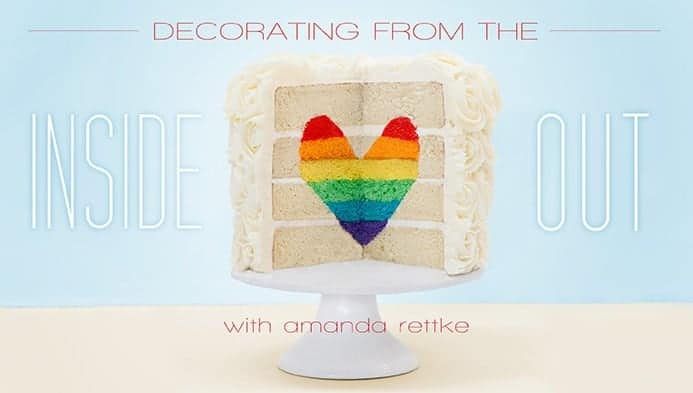 I would love for you to see first hand how I create my surprise inside cakes.  And just in case you like that Rainbow Heart Cake that is on the cover, I make that cake in the class!!
We have gotten really good feedback so far, which is such a relief to hear.  Having people enjoy it and actually learn something was the goal, and it seems that they are!
I hope you will join in the fun!
And lastly, did you want to get your copy of Surprise-Inside Cakes signed?  If you send it to me I will sign it and return it to you!
Amanda Rettke
PO Box 261
St. Francis, MN 55070
Please indicate who you would like to made out to and if you want any specific message.
THANK YOU all so much for your support!  I am so humbled by your kindness and willingness to buy the book.  It means the world to me!