I recently read an article in Heart of the Matter called Do Hard Things. (I recommend you read it before reading me, otherwise things might not make much sense)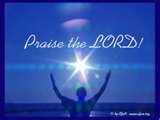 I still can't decide if I agree with the decision to share or not to share, but obviously it got me thinking. 
I am pretty sure I lack the subtlety that the author implies is essential to our Christian experience.  Even though I may not shout about Jesus from the roof tops, you can bet I am thinking about finding a way of doing it.  Even though we are having a conversation about parenting or gardening or photography or movies and I am not saying His name, you can believe I am thinking it, as I know He is the reason for everything.
I am sure the "live it, don't preach it" method works… its proven efficient again and again… I am just so impatient in my own life that I rarely implement it.
At the expense of whom?
Well, everyone.
A relative recently told me, "You are acting like my judge and jury.  I think you need to sit down and re-evaluate your own life."
Although the words were said in a harsh and critical context, they are True for me EVERY DAY.
I do need to sit in constant examination of self.  'Self' is often the one that gets me into the situations that I immediately want out of.  And when I get to a point that pride gets in the way of my self-evaltuation, then the enemy has already won.
 My 'self' is the one telling me, "Thats not fair."  "They aren't treating me right." "What about my feelings?"  "Don't I deserve some recognition and praise for what I have done?"
Each of those statements is useless.  Each of those thoughts is leading me down a road away from Him.
There is a better way.  I can take the wise advice and live what I believe.  Instead of trying so hard to 'make' others believe what I know to be true, I can (DAILY, thats the important part for me here) accept that their lives are His.  He knows when and how and with who and by what words.
So, in reflection, I believe that young man to be wise.  I believe his choice to not share the actual name of God was one that affected his and others lives in a positive and Divine way. 
 He simply lives it. 
And drew others to him in a way that left them acknowledging that their 'conversion' was their choice.
I have a daily goal.  To see the positive in every situation, and to live Christ in all that I am.  To beg for forgiveness every evening,seeking redemtion, and then offering restoration.
I am on Day 2.  Its actually going pretty well!  The choice to not complain and to SEEK the positive side of every situation is actually pretty gratifying. 
If I can pray for you in any way, please let me know!
God bless-
Amanda
If you have a moment, please say a little prayer for me.  I am dealing with a little family drama that is causing me pain beyond words.  Thank you.