Mister Edward (or Eddie as we call him) woke up bright eyed and with a hungry belly this morning.
His request on his very special day?
Waffles!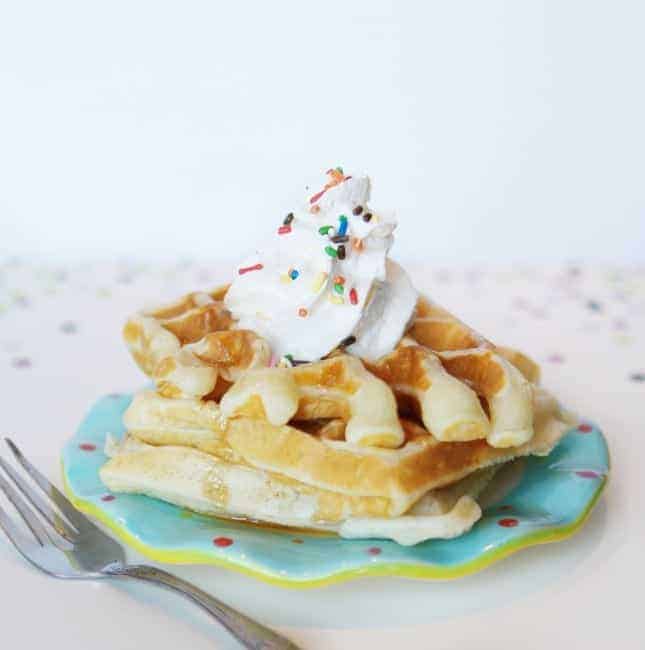 These are just simple waffles with a bit of whipped cream and sprinkles, but definitely something new to him.

MY LATEST VIDEOS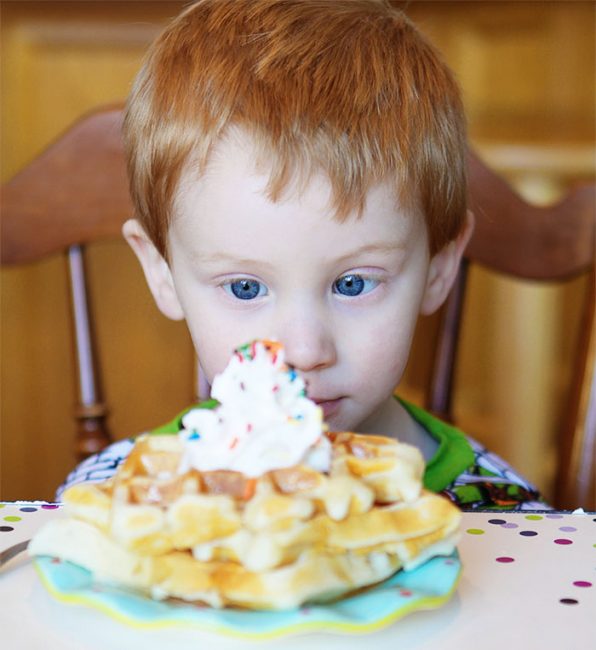 He was in disbelief.
He didn't know if he could eat it.
He wanted to eat it, but hesitated.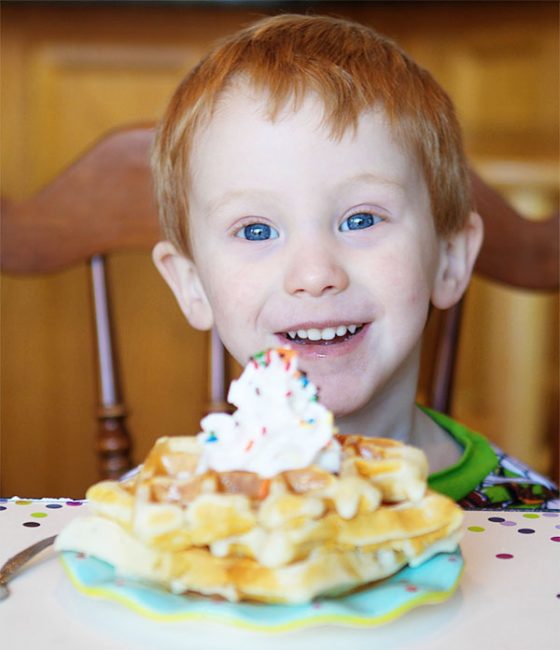 I told him to dig in.
Really?
YES!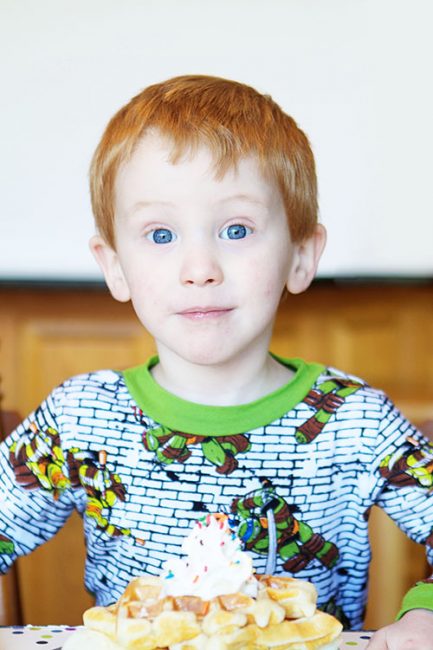 He did!  And only at the whipped cream and sprinkles.
But is one very happy three year old.
Happy Birthday Eddie!