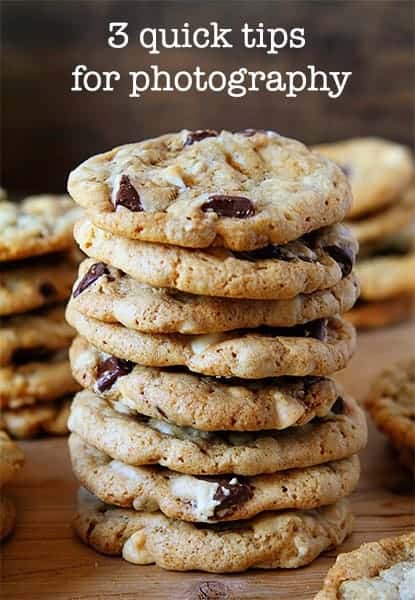 I just have to preface this with, I think you already know these tips.  I think everyone already knows these tips.
There tips are along the lines of "DA" and "common sense" but when I started using using a DSLR everything about it was terrifying, and the photography was so overwhelming that these little details were completely lost on me.
The only reason I am sharing them here is because I did not know these tips until someone mentioned them in casual conversation.  But when they did, it changed my life!
1. RED DOT TO RED DOT.
Most DSLR camera's come with a handy dandy little red dot on the body.  There is also a little red dot on the lens.  When you are putting a lens onto your camera body, if you line up the red dots they will fit perfectly into place.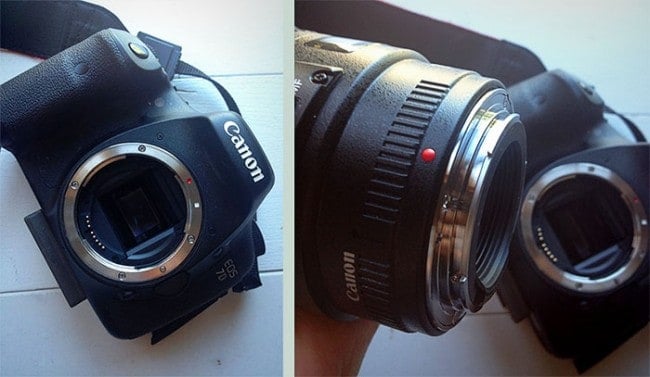 As you can see my camera is a Canon, I have heard that on Nikon it is a white dot.
I did not know this for the first year of using my DSLR.  I would struggle with it every time! Seriously embarrassing.
2. PROTECT BOTH ENDS.
I remember the first time a saw a professional change their lens out.  They put the lens cap on the lens first, removed the lens, then put the back lens cap on.  They looked at me and said, "It's that back elements that matter, right?"  Yes, yup sure right.  I totally knew that!
I totally did not know that.  Here I was babying the front lens, not even realizing I was damaging the back with improper handling.
So now I make sure that when a lens is not on a camera there is a lens protector (cap) on both ends.  I also do not ever touch the back elements.  If there is dust or dirt, I very gently use a Q-tip or simply blow on it.
3.  GET YOUR SHOT, THEN START SHOOTING.
Ok, so this last one is more about shooting pictures than the mechanics of your camera, but it was one of those things that you hear and it changes everything about how you shoot.
I was watching a CreativeLive series and heard the photograph say, "Set up your shot, get your "hero" shot.  Now the fun begins."  After he had gotten the picture he needed for the client, then he went in and changed angles, lighting, props.
When I did this for the first time, it totally opened up a whole new world of creativity and inspiration.  It's like taking pictures suddenly got really interesting again.  I have found that some of the 'after' shots is what I use in my Instagram feed, as they tend to be my favorites.  I just like the fact that it's a bit different, a bit more personal, and a lot more fun.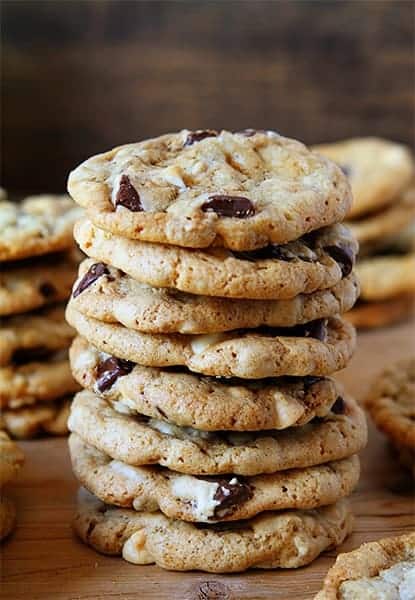 I recently posted these "marry me" cookies.  After I got the shot I wanted (a tall stack) I tried playing with it a bit.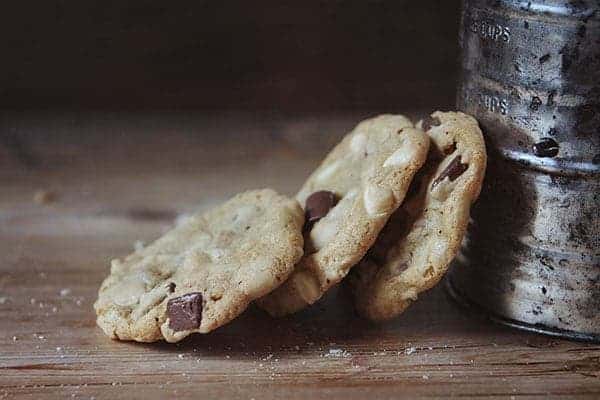 This specific shot never made it to the blog post (although a brighter and sharper version did) , but as a photographer I got a sense of satisfaction in trying something new to me.
So there are my totally obvious tips.  If you are looking for some real photography tips check out these guys:
Food Photography Tips for Bloggers from Cookie + Kate
10 Items That Can Improve Your Food Photography from Pinch of Yum
Serious Eats Guide to Food Photography from Serious Eats
Tips for Food Photography from Pinch of Yum
10 Things I've Learned About Food Photography from The Pioneer Woman
Our Approach to Food Photos from smitten kitchen