I dont think I ever shared this picture.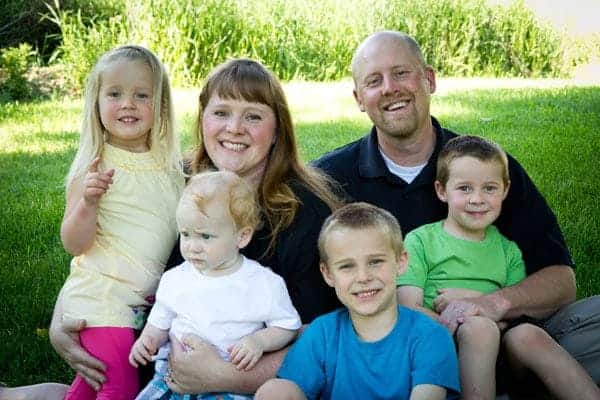 It was taken this summer, on a 90+ degree day, in our backyard.  The wonderful Yvette of Dilly Art Photography came over and did her best to capture some candid moments in our lives.  Which is never easy with four hyper kids!
It just occurred to me that this picture will be sorely incomplete in a few months, as we will be adding a new addition to our family.
And this time around, we are not finding out the gender!  At least thats the plan. I am not so good at "patience" and "waiting" and the "unknown".  Yesterday I shared this on my baking blog and so many folks shared that they also waited to find out… and that it was completely worth it!  I am resting heavily on that knowledge now.
This pregnancy has not been easy,  but nothing worth having ever is right? 🙂
A beautiful friend shared this quote with me yesterday and it instantly brought tears to my eyes.
"I know the Lord does not give me anything I cant handle… I just wish He didnt trust me so much!"
-Mother Theresa
Thank you for that Jen!