Hello sweet readers!
I just wanted to reach out to you and inform you of a few changes here at i am baker.
I have switched to a new email subscription company, and I hope you are loving the emails as much as I am!  Reliable and pretty, I could not be more thrilled with how well things are going.  Please do let me know if you see or experience anything that is not to your liking.
As far as the content in my emails, that is changing dramatically.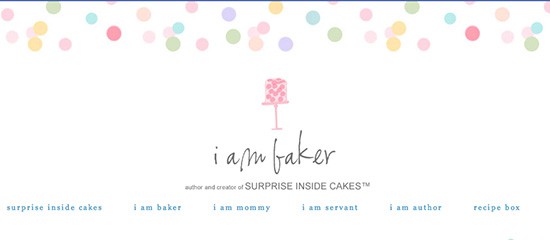 I actually have four separate sections of i am baker.  One is of course, i am baker, where I share everything baking.  I share my world famous Rose Cake or Chocolate Chip Cookies or Cupcake Decorating Tutorials or the Perfect White Cake or even how to make a Surprise-Inside Cake!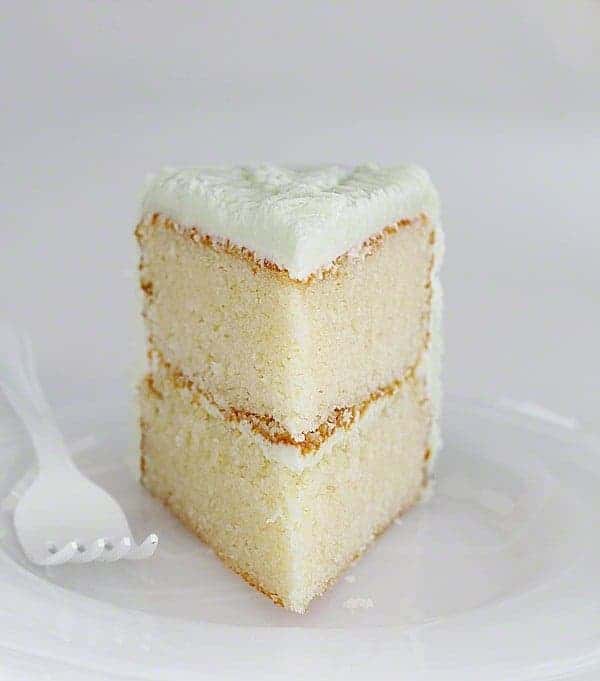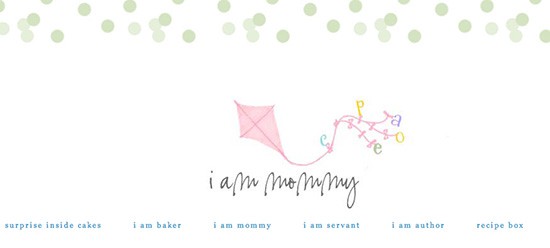 Then is i am mommy.  I am a mom to five kids ages 9, 7, 5, 3 and 1.  Being a mom is a large part of who I am and how I identify myself.  I laugh (mostly at myself!) and share pictures and parenting trials and frog sex and travel adventures and sometimes even glorious savory recipes!  My Homemade Chocolate Milk is one of the most popular posts on iammommy and a family favorite.  And here are some Homeschooling spaces that I dream of!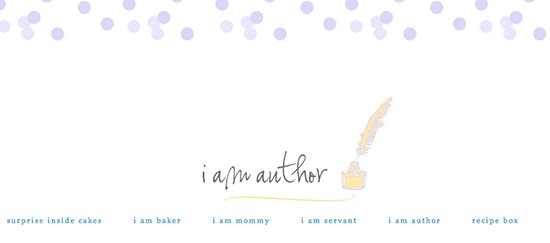 I also have i am author, where I share about authoring a blog (with tips, tricks, hints and rants) and authoring a new book, surprise-inside cakes.  I also have a press page where you can read about everyone who has reviewed or talked about surprise-inside cakes!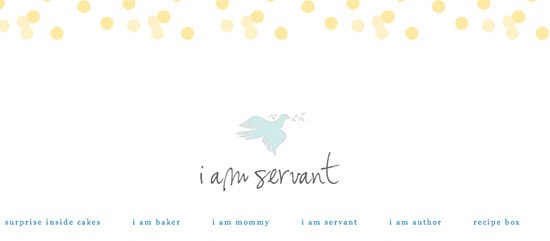 Last but not least, there is i am servant.  One thing I have never really focused on in my blog is my faith.  I am a believer, as in I believe in the Bible and that Jesus Christ died on the cross for my sins. Joyfully, I am starting to grow this section of my blog with more posts and guest posters!  (If you are interested in being a contributor, please shoot me an email! [email protected] )
I know that we all come from different walks of life and different faiths, and I have always been respectful of how others believe. I believe that every person has value and that we all have something to offer and share, no matter what you believe.
Anytime any of these sections of my blog are updated, you will get an email.
It is my goal for you to get one email a day, five days a week, covering everything from the perfect chocolate chip cookie to the trials of motherhood, to the basics of blogging, to the awesome privilege that serving God is.
Let me say that again, ONE EMAIL A DAY, FIVE DAYS A WEEK.  I want you to know that fully so there are no surprises in your inbox!
I want these emails to be a welcome addition to your day and for you to feel comfortable and blessed by them.  If for any reason you do not want to receive these emails, please feel free to unsubscribe!  I will not be upset nor hurt nor hold any grudges.  I want you to be here because YOU want to be here, and for no other reason.
This blog is a community.  We have laughed, cried, celebrated and grieved together.  I hope you will consider continuing to grow with me!
If you want to subscribe to get emails to iambaker, just CLICK HERE and we are all set!