So I have struggling with a very important and life changing issue.
I literally ask myself the same question every time I make a cake.
Should I clean up crumbs on the cake stand or leave it as is?
I completely understand if you just rolled your eyes at me.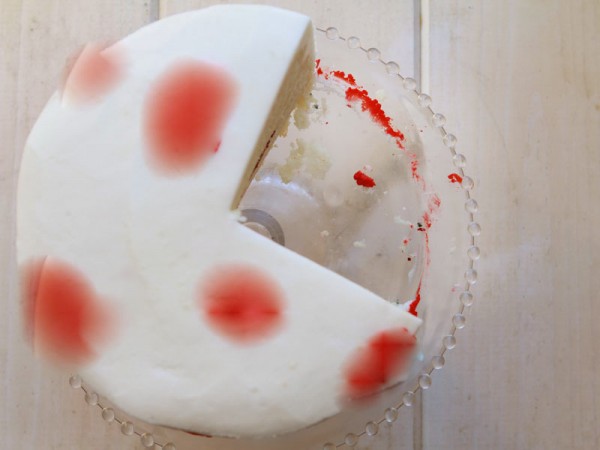 Now.  Please forgive this strange as heck picture.  As much as I would love to reveal what is under those mysterious red blobs.. I gotta save it for the book!
So just pretend its little red blobs of joy.
Bet ya didnt think you'd be reading that sentence today.
Ok!  Back to the question at hand.  What do you like better?
Cake with frosting and crumbs?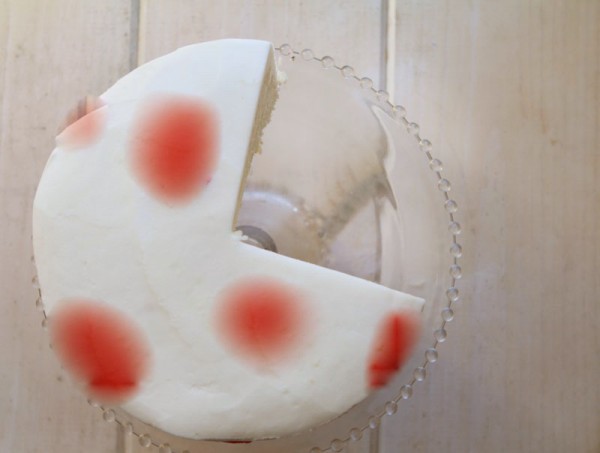 Or clean cake stand.
This is life and death stuff here.
Er… not.
But I'd love to know which option you favor!