PLease dont forget to stop by here and leave a comment…only about 24 hours left!  I have made all the cards so far…but can do more!
Its been a busy few days.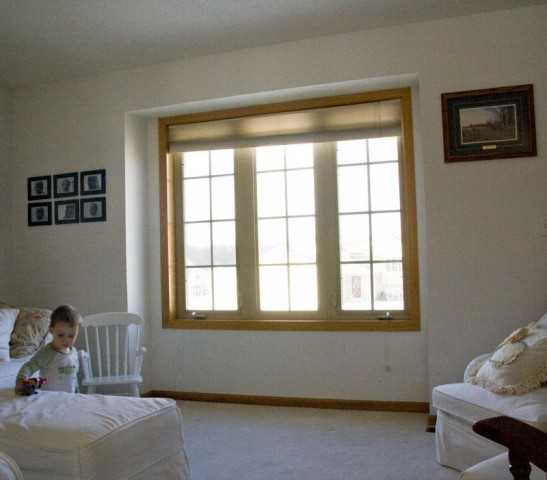 Before.
Kinda.  I already moved the furniture to accommodate the tree.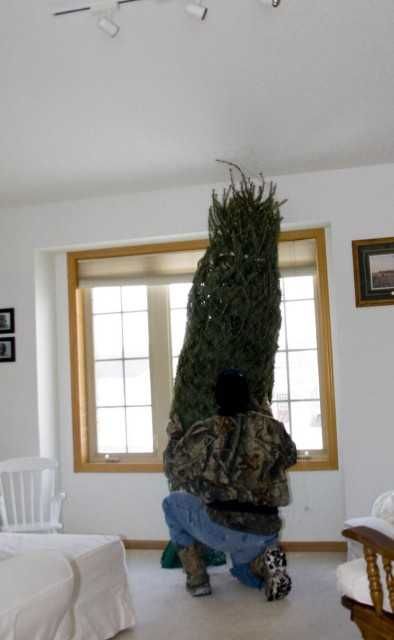 Hubby bringing in fresh cut (he did it himself) tree.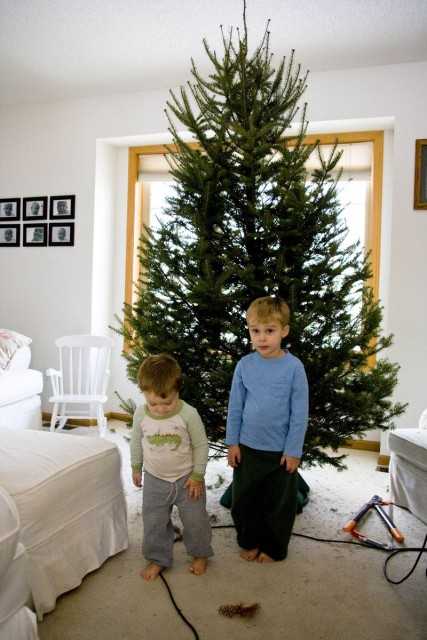 Mandatory shot forcing children to stand in front of tree in jammies.  Not sure why I forced my offspring into such a pose, as tree is not decorated, not placed in final resting place, and everything around is still very messy.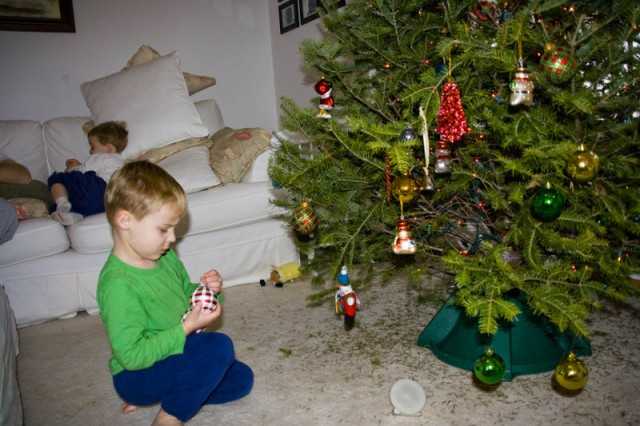 Colton decorating tree.  He loves the idea of all the green ornaments together and all the gold ornaments together and everything in one 2 foot by 2 foot square at the bottom of the tree.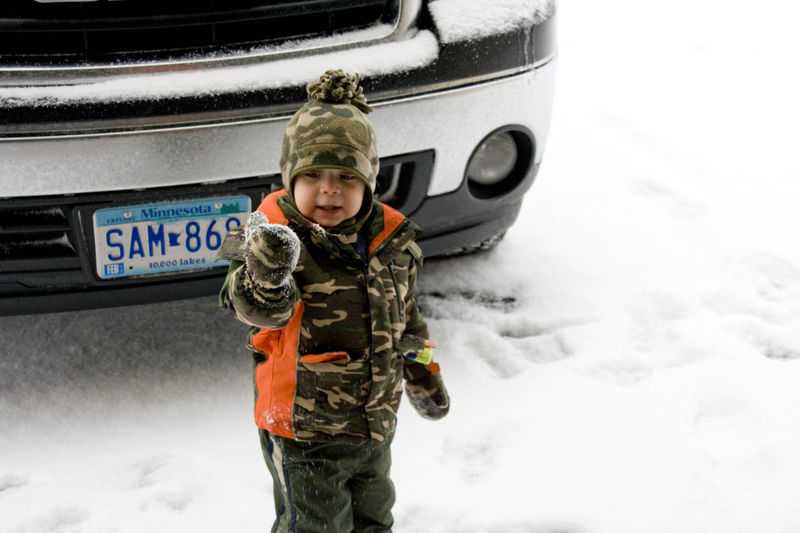 Sent kids outside with Daddy to play in snow.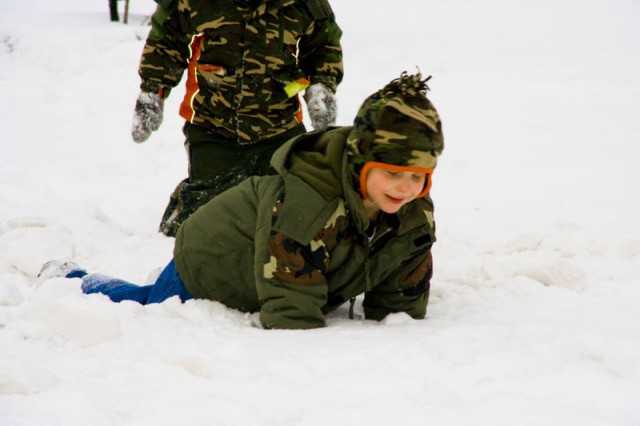 Colton loves the snow.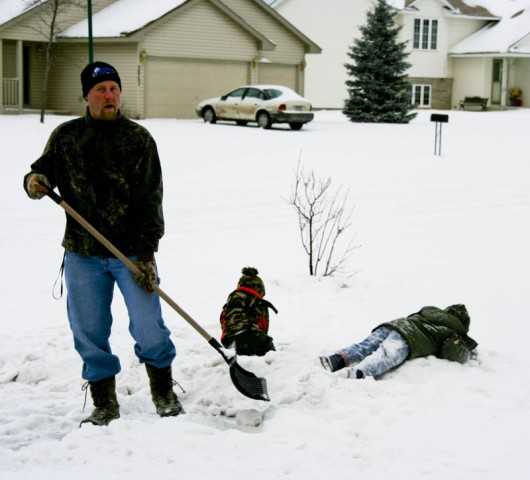 As you can see here.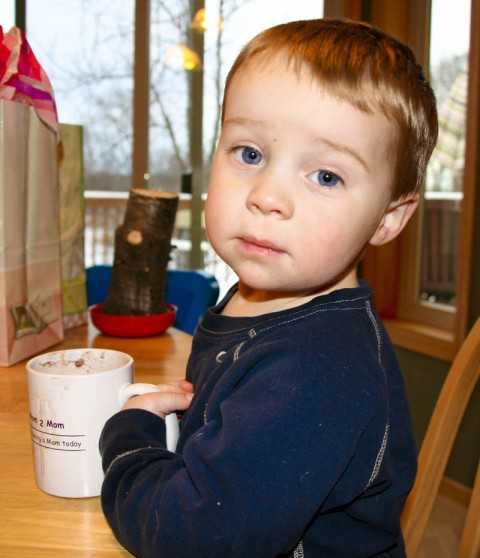 Got frozen kids inside and gave them hot (not even lukewarm) chocolate.  Dad and Colton leave for church. I did not go as I am tired and want to finish getting tree trimmed and a bunch of other excuses I can't remember right now.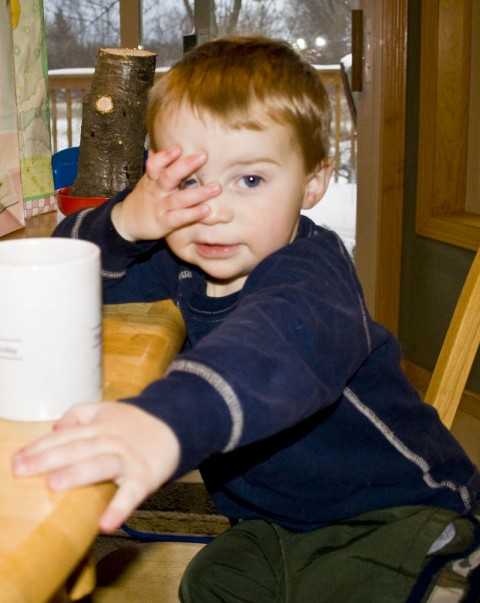 Oh mommy.  When you gonna learn.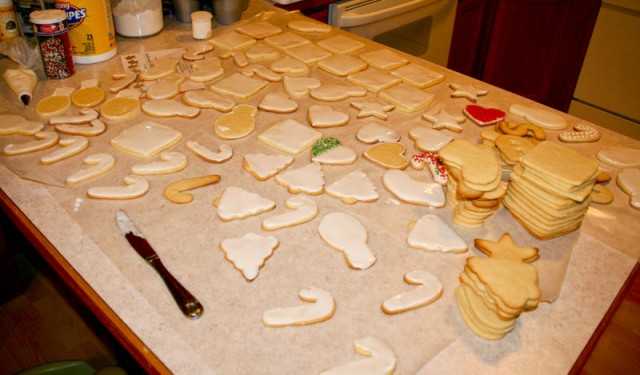 Hubby returns home to inform me the Church's Cookie Exchange which I have known about since June is actually happening Monday evening at 6:30 pm.  The exact date and time were never made known to me prior to this moment.
I panic.
Briefly.
I do have most of the supplies I need to make 8 dozen sugar cookies.  I begin at 1:30 pm Sunday afternoon.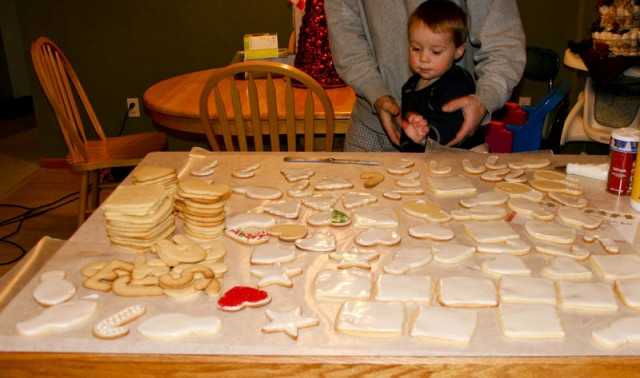 Oh no you don't!  Even Daddy knows you are not allowed to touch the cookies!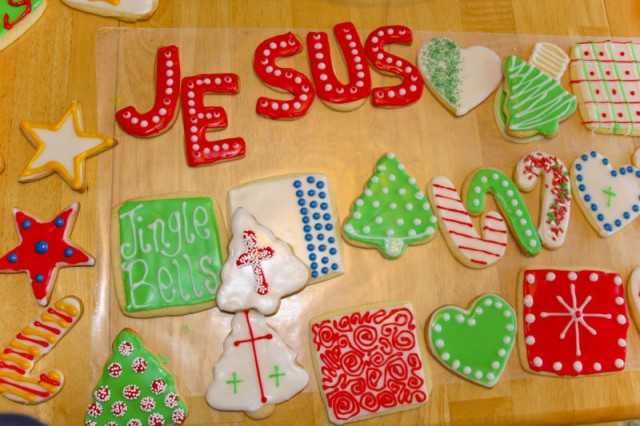 I finished around 8:30 this morning after getting up at 5:45 to continue decorating.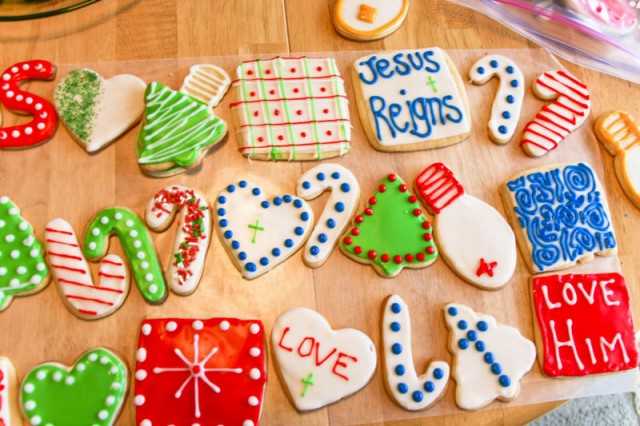 I suddenly realized that I have an apparent fondness for dots.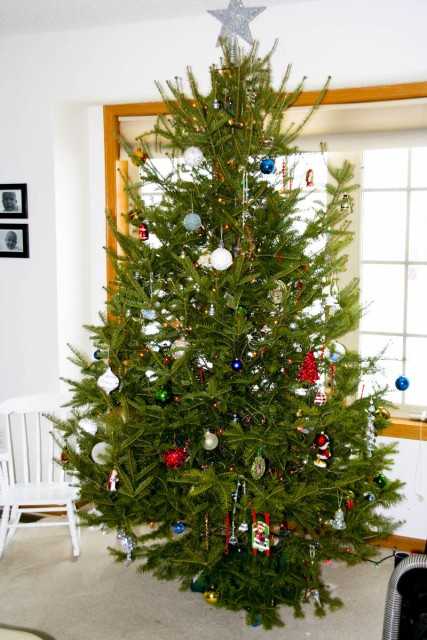 And we were even able to finish decorating the tree.
Now to just vacuum and put five totes the decorations were in back into storage and put tree skirt on floor and get out Christmas throws and pillows.
Ok.  Not quite done.
But close!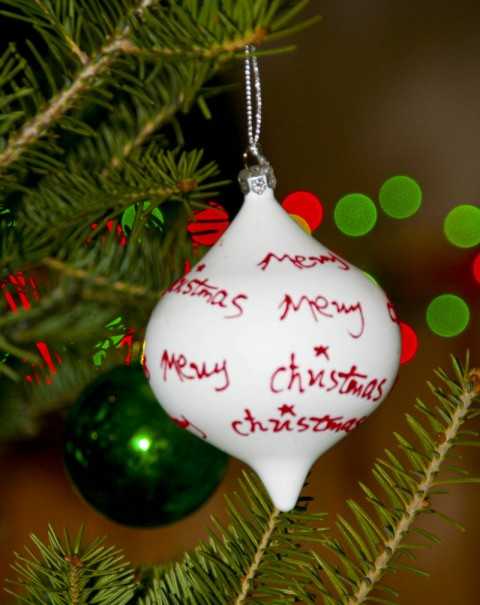 This ones for you.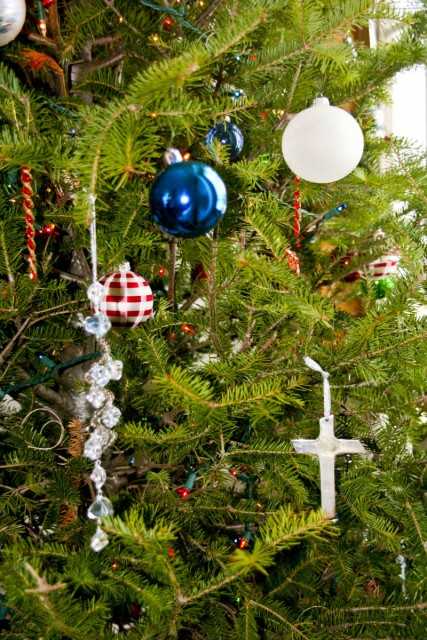 Can you guess which ornament is my favorite in this wild bunch?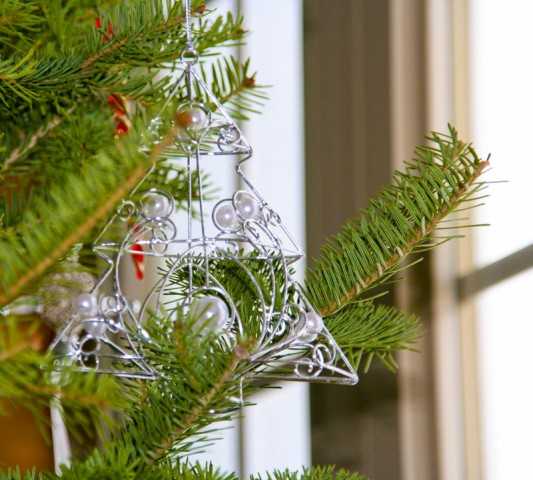 And tonight….the cookie exchange. 
And tomorrow..pack family up for quick trip up north for a few days.
Home Friday. 
Baby born a week from this Thursday.  Bunch of company in my house when I am stuck in hospital for minimum of 3 days.  No stress. 
Yeah, right.
Have a blessed Monday!
Amanda