When I am passionate about something I go after it with everything in me.  Sometimes I forget to ask God if this is what He has in mind, and I end up getting rejected and hurt in my pursuit to reach earthly dreams. In those cases I fully take all the blame and know that next time I need to make prayerful decisions!
But blogging, blogging is different.  At least, blogging for me is.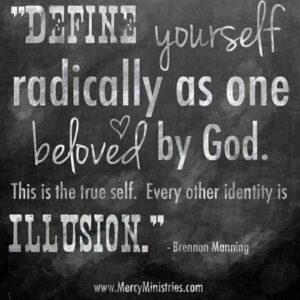 See, my main blog is about baking.  Apparently baking isn't considered a Christian topic. For years (and years and years) I have been rejected by the Christian blogging community. I am not faithful enough. I don't talk about God enough. I don't focus on Christianity enough.
On the flipside, the food blogging world has had a heck of a time accepting me too. To them I talk about God way too much.  I have stories around my recipes that are way to flowery.  I don't swear and don't align myself and outwardly support some liberal views. I don't make everything farm to table. I don't make everything from scratch. My blog is just not "foodie" enough.
For years and years I have quietly endured this grey line of rejection and doubt, not wanting to be defined as anything other than I am yet not knowing how to do that.
---
 Should I remove the "i am servant" section of my blog? Should I start a separate blog for faith stuff? Should I not talk about God and not make my beliefs known and not offer up prayers or seek prayers for others?
Should I ONLY talk about God? Should "i am baker" cease to exist if it is not promoting God like it should?
If the very same people who love, trust and believe in Jesus just like I do think I am not doing enough to promote the Christian community, then they must be right! I mean, these are His children!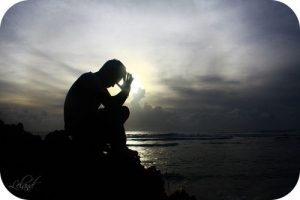 I have laid awake in bed at night, wondering if it's enough for Him. Wondering how else I can possibly further His kingdom, and not be so wrapped up in mine.
I have conformed, slightly, to a secular blogging world.  My recipes share less and less about God and more and more about calibrated ovens and the best chocolate cake recipes.
Then again, I have promoted my faith even more lately. I started a new "Daily Vlog" called Baking, Thinking & Praying where I share daily prayers and ask for any prayer requests.
I wrote a best selling book and dedicated it to my Heavenly Father. I made a "Faith Cake" with a cross in the center and wrote ad nauseam about my #fangirl antics about Beth Moore. (To which I received a personalized THANK YOU card for which blessed my socks off. #teamBeth)
But that was not enough to interest Christian book sellers.
Most recently, I reached out to a Christian bloggers conference and let them know that I would be very interested in speaking.  The focus of their conference is "to engage women by teaching blogging techniques and social media skill while also urging and encouraging women to live fully integrated lives with their faith and family."
THIS IS ME. This is what I do. This is what I live. I GOT THIS!
For the first time in my life, and no I am not exaggerating nor lying, for the first time in my life I have full confidence in my ability and value.
I know social media, I know how to teach social media, I know how to teach others to use social media in an influential way, and most importantly, I know Jesus. I serve Him, I adore Him, I talk with Him all throughout my day and try to make Him a part of everything I do.
Well, I sent off my "pitch" email the conference.  Giddy doesn't describe it! The excitement was obvious to everyone around me.
The conference is not to be held for at least another 8 months and I knew I had a good chance at being considered. Most conferences are finalizing details and speakers days before the event is to be held! In my mind, this conference and this opportunity were exactly where God has me headed! I could not wait to be surrounded by like-minded women who are also passionate about living for Him.
Today the reply arrived.
"Hi Amanda, Thank you for inquiring, but our speaking roster is already full. Good luck with your work"
My heart sank. Like, really really sank. Reading more into that response more than I should have, I feel like the rejection is not based in a full speaking roster, but in that they were simply not interested in me.
There was no, "So great to hear from you… this conference is full but we will consider you for the next." Hope was not conveyed.  It was just, no.
No. There is no room for you at this inn.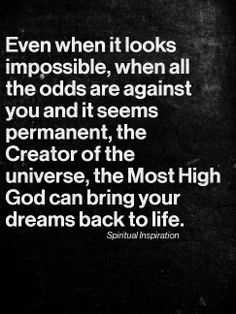 Not knowing my tribe, not being able to really fit in any community is taking a toll. The rejected tired mom of five in me wants to throw in the towel and tell them that they have won.  They are right, that I am not enough.
But the voice of truth tells me a different story. I know I have value. (Not something I could have ever said 1 year ago) I know I have a message, even if specific folks do not think they need nor want to hear it. I know that God has given me a platform and that there IS purpose in what I do.
This will definitely be a daily uphill battle of faith, but He is doing a mighty work in me. And I can't help but hope that someday, these same people who label me as not enough, will surely see that I am.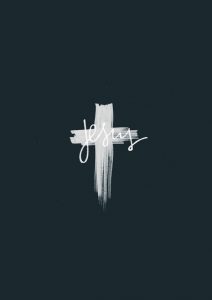 Thank you Jesus, for being all the tribe I will ever need.  Thank you for using all of this to dredge up and discard everything that hinders Your likeness in me. (credit for that amazing sentence to Debi from barefaith.com)
UPDATE:
I talked about the follow up reply in my DailyVlog. Yes, she wrote back and yes she told me…
just go check it out. 🙂