You may remember the frog incident; Our ponds and surrounding swampy areas were inundated with frog mating and frog babies and croaking and leeches.  To call it traumatic was an understatement.  Well actually it's not, according to the dictionary traumatic describes it perfectly.  But anywho.
We have snake.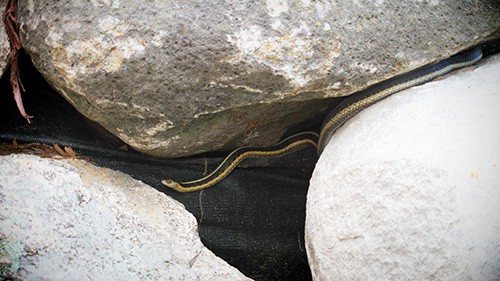 MY LATEST VIDEOS
Here he is in action.  It is a common gardner snake and harmless.  Well, that is what people say, but it really all depends on who is defining "harmless".
You can also see that he is no skinny minny.  At least four feet in length and about a quarter size around in girth.  Starving he is not.
My kids discovered him and I should have won an Oscar for the amount excitement I shared with them.  For me snakes=not so exciting.  But I do not want to pass on my fears to them, so I try to not show it every single time wildlife freaks me out.
Which is often.  It all freaks me out.
Yay, I live in the country!
But, as is often the case with these types of things, circumstances have changed.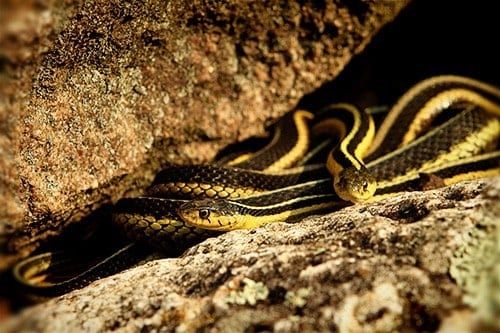 Now we have two snakes.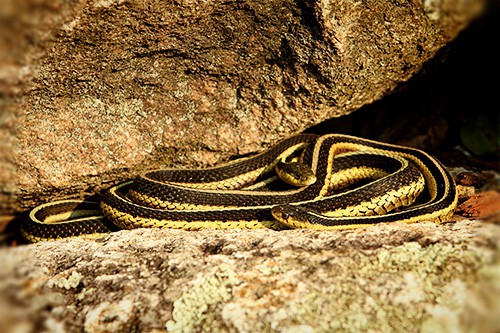 Two creepy crawly slithering snakes.
Two sets of beady eyes and shed skins.
Two bulging bellys leaving us to wonder what on earth have they been feasting on.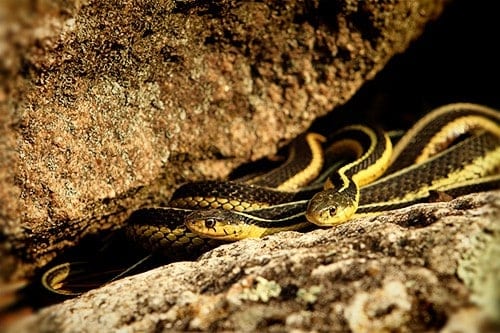 We think they live right outside in the rocks.
I mean, that is where they are during the day.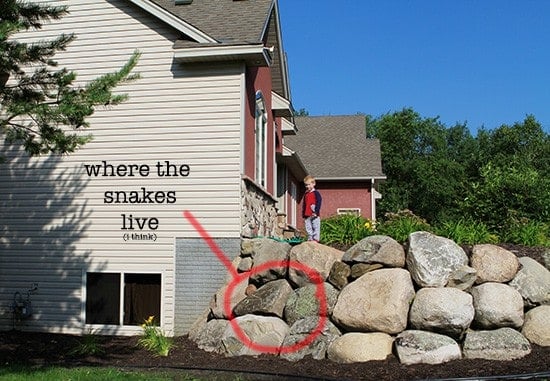 At night is a whole different story.  I have no idea where they slither off to.
But that uncertainty is exactly why they are still alive.
Let me explain.
We live in the country where there are mice.
Snakes eat mice.  Mice try to get inside the house.  Snakes usually stay outside.
Snakes win.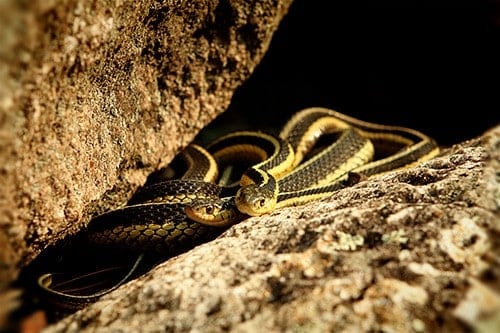 As much as I dislike those serpent eyes watching my every move, they are here to stay.
As long as they stay OUTSIDE in the rocks eating other rodents and stuff I don't like.
Which they have, for 3 weeks now they are basking in the sun on the rocks everyday.
Somedays, when I a feeling particularly brave, I will get my camera and take some pictures.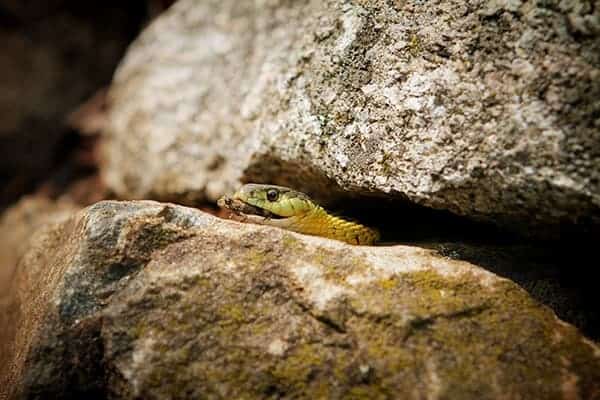 (I don't think this will end well for the frog.)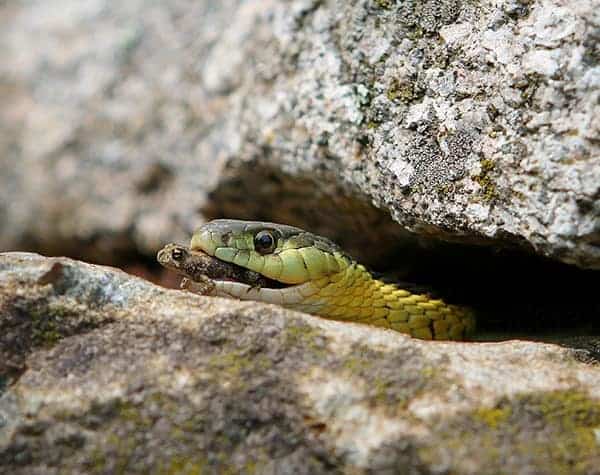 How cool is that picture?  For people who are used to country life this is no big deal… but I am still completely fascinated by it all!
And maybe I am off my rocker, but I swear those snakes are posing for me!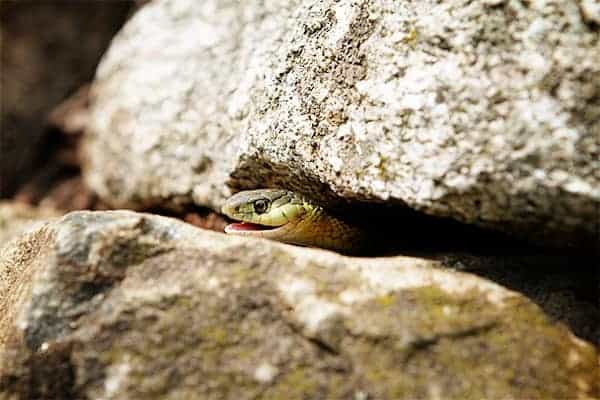 Doesn't it look like he is smiling?  As much as snakes can smile I suppose.
Wonder what pets we will discover next?
Hopefully bunnies. Playful adorable little bunnies.