On Saturday we head out on a mighty adventure.
We are driving from a cold and snow covered Minnesota to warm and sunny Florida.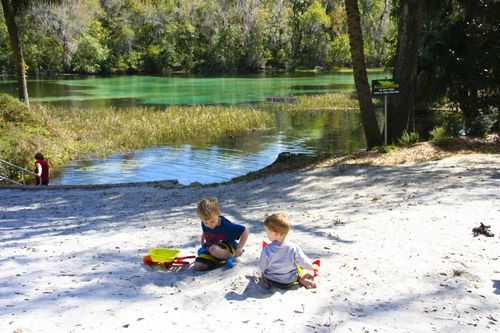 (the boys near Grandma and Grandpa's house in FL in March of 09')
We decided that we would make this trip about a year ago… and have been planing this vacation for over two years!  And when I say we have been planning, I really mean that my sister and BIL have been planning.  They are "Disney Genius" (I just made up that phrase) and are literally brilliant about the do's and don'ts of Walt Disney World.  
Case In Point: I recently reviewed a spreadsheet they had assembled of our timeline, reservations options, and traffic rank days.
They rock.
My hubby and I are also big fans of Diners, Drive-In's, and Dives.  We thought it would be fun to hit as many locations we could along the way that have been featured on the show… did you know there are entire websites developed for the sole purpose of making that dream a reality?
Yum.  Greasy diner food.  Perfect for a road trip. (again, really in need of that sarcasm font here)
My goal is to view the drive there and the drive home as part of the vacation.  This is proving to be difficult as I am also experiencing much anxiety over the thought of being in a vehicle for three days with my little ones.
So I am researching, and researching, and researching some more… all the different ways to entertain kids when on a road trip.
I am determined not to complain about it for one second, no matter how grumpy or uncomfortable (did I mention I am almost 6 months pregnant???) or annoying we all get.
Because I am just thrilled beyond belief that we get to avoid this.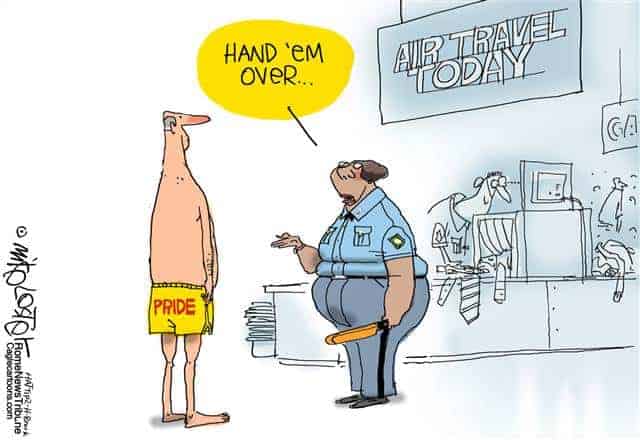 I am hoping to share pics and experience from along the way, so get ready for a non-typical month of December blog posting from me.
Which is really pointless to say cause everyone who reads my blog will actually be on the trip with me.
Just sayin.
How about you… any plans for traveling this holiday season???