Well, I have learned a new way to pray! Isn't that neat? It is actually a very old way to pray, probably actually, the very first way to pray, but its new to me. I have no idea where I've been.
Anyway, its praying Scripture instead of words from the heart. I heard it on Focus on the Family's radio show yesterday morning and tried it last night. I REALLY, really enjoyed it and am looking forward to implementing it on a daily basis!
I used Colossians 1:9-14. This verse is so beautiful!
I would like to pray for my friend Ann P. today, so I am going to put her name in where it normally says you, us, we, etc.
"For this reason we also, since the day we heard it, do not cease to pray for you Ann, and to ask that you may be filled with the knowledge of His will in all wisdom and spiritual understanding; that you, Ann, may walk worthy of the Lord, fully pleasing Him, being fruitful in every good work and increasing in the knowledge of God; strengthened with all might, according to His glorious power, for all patience and longsuffering with joy; giving thanks to the Father who has qualified you, Ann, to be a partaker in the inheritance of the saints in the light. He has delivered Ann from the power of darkness and conveyed Ann into the kingdom of the Son of His love, in whom we have redemption through His blood, the forgiveness of sins."
Pretty neat huh? I went through last night and just kept changing the name and then rereading the Scripture. It felt really good! You should try it! 🙂
So COlton has been up to his sneaky tricks again. Yesterday he went into his diaper changing table drawer and took out every bottle of lotion, every tube of diaper cream, every possible creamy, sticky, gooey substance he could find and proceeded to squeeze them out all over his floor.
No photo of that.
Was not thinking clear in that momentous discovery.
As I was cleaning that up, he was in my bathroom going through my makeup drawer and having some fun.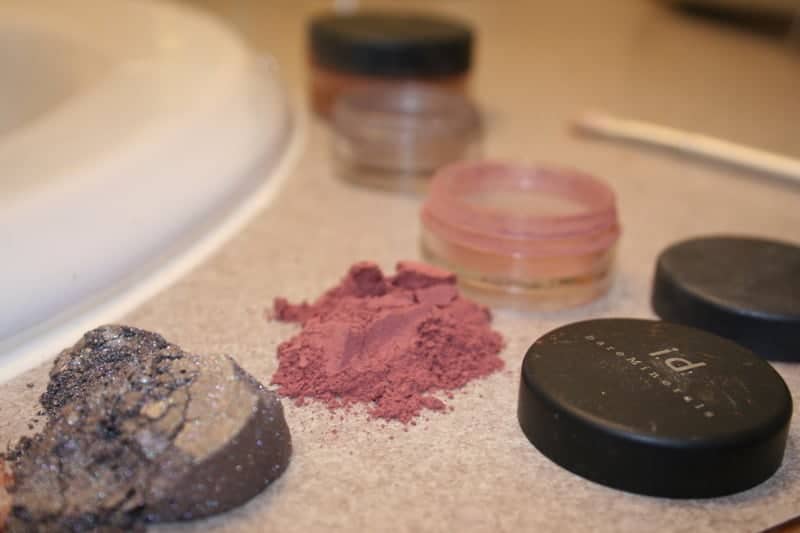 Yup. He dumped out my makeup on the counter and was in the process of doing something far worse when I happened upon this scene. Granted, I have had this makeup for 3 years and never worn it, because I generally don't wear makeup, but still! Its like hes going through an "expelling contents from designated packages" stage and its driving me bonkers!
In other news…
I met Linnea and a couple other MOPS moms for a play date at Andover Community Center yesterday morning. Linneas little ones are SO adorable.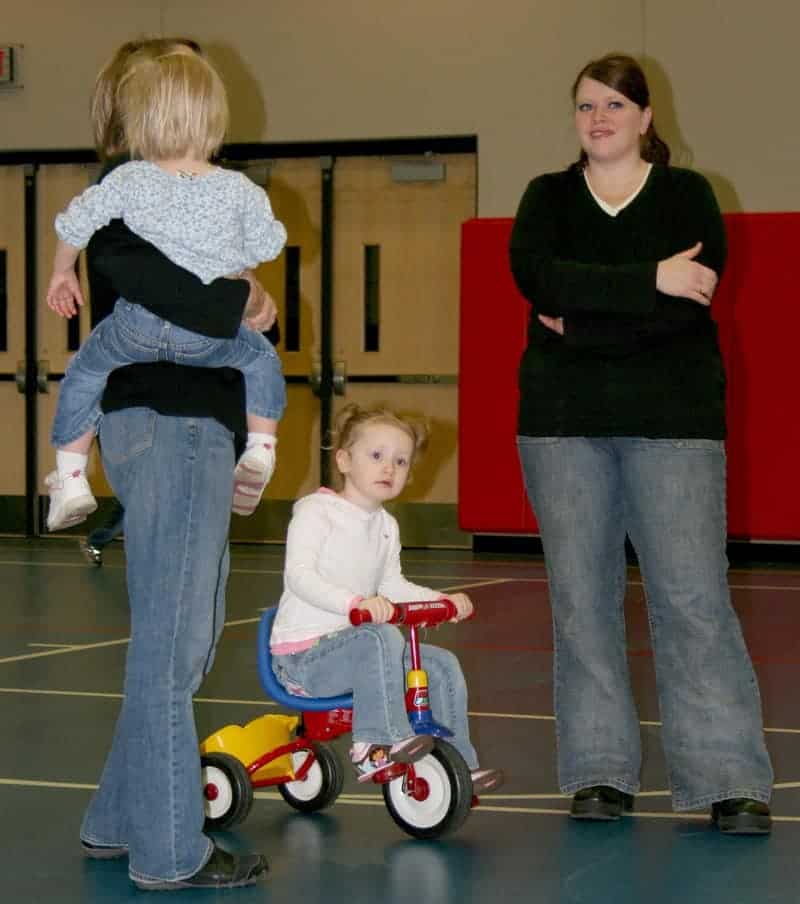 This is my beautiful friend Linnea and her sweetie Meredith.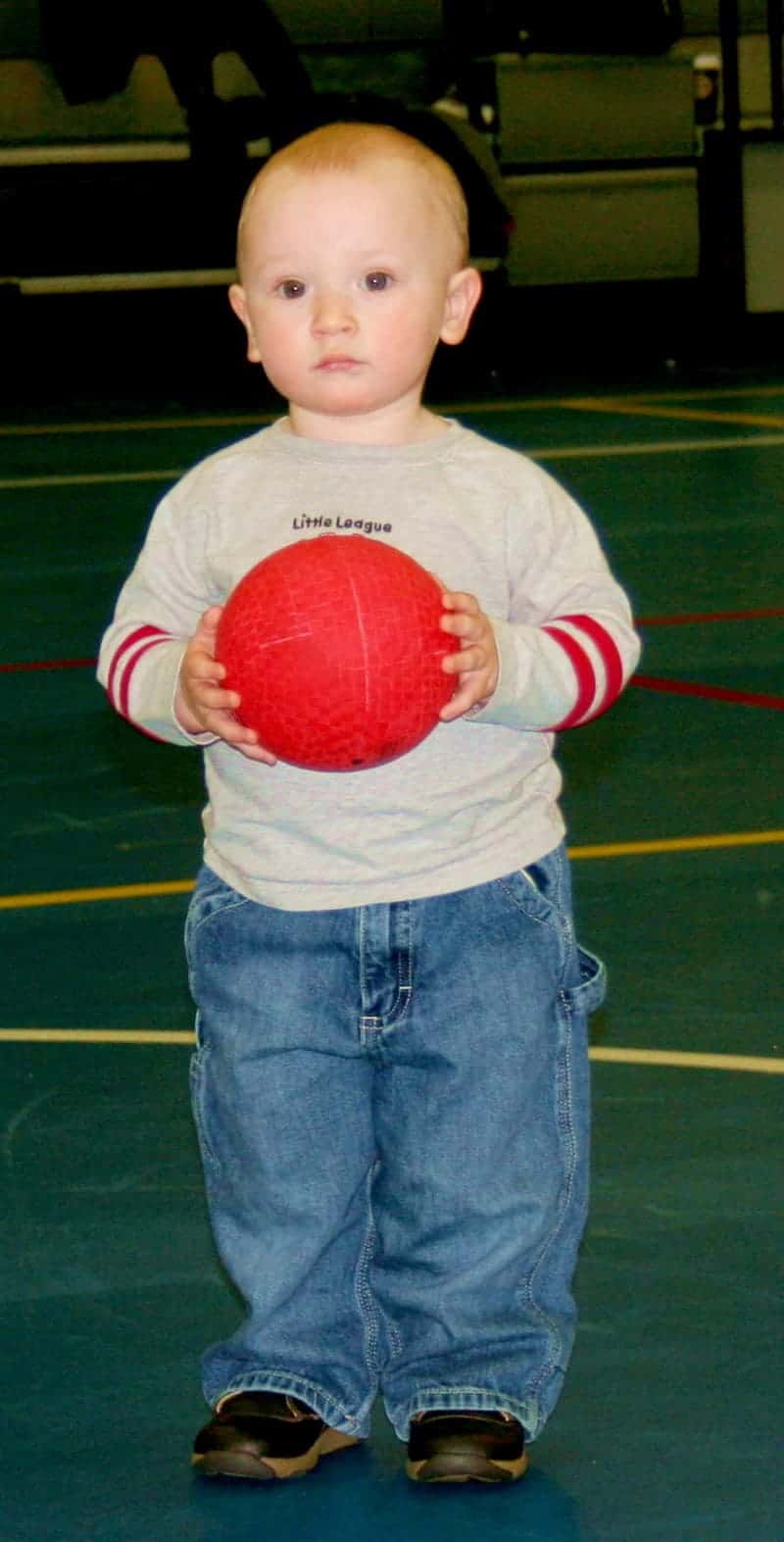 And adorable Anthony!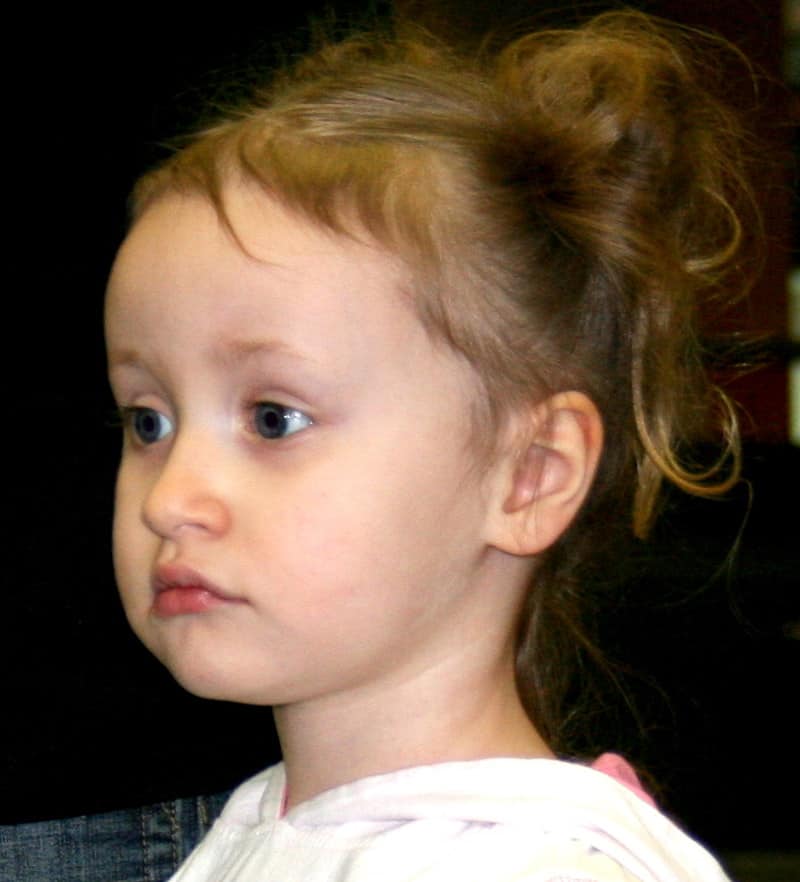 And Meredith is always laughing and smiling, so it is rare for me to catch her in a calm, quite moment. But I just love those eyes!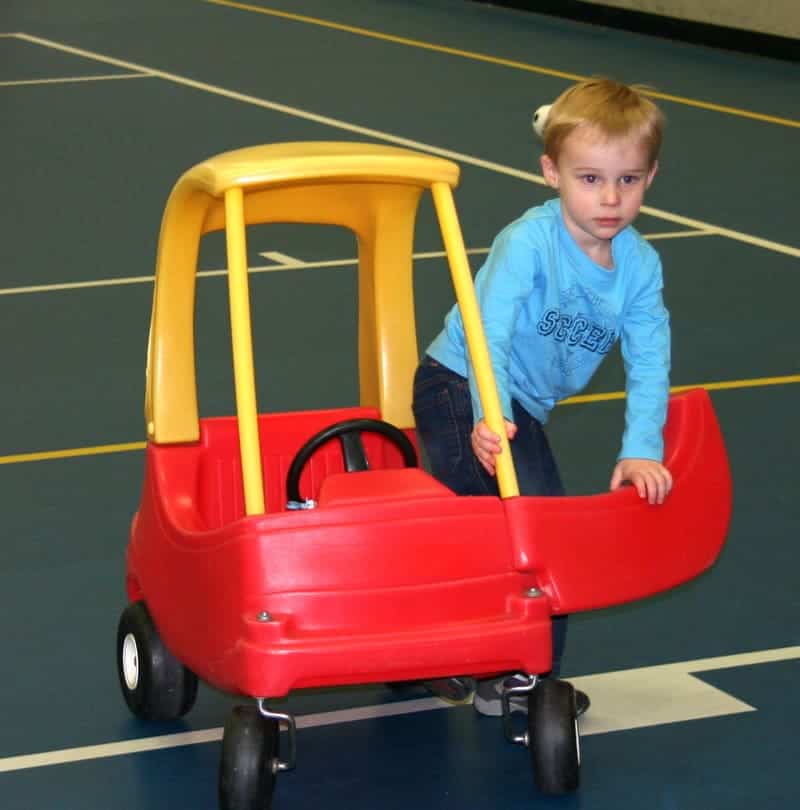 Colton really enjoyed playing in this car. Its where he spent most of his time. This is him exiting the vehicle.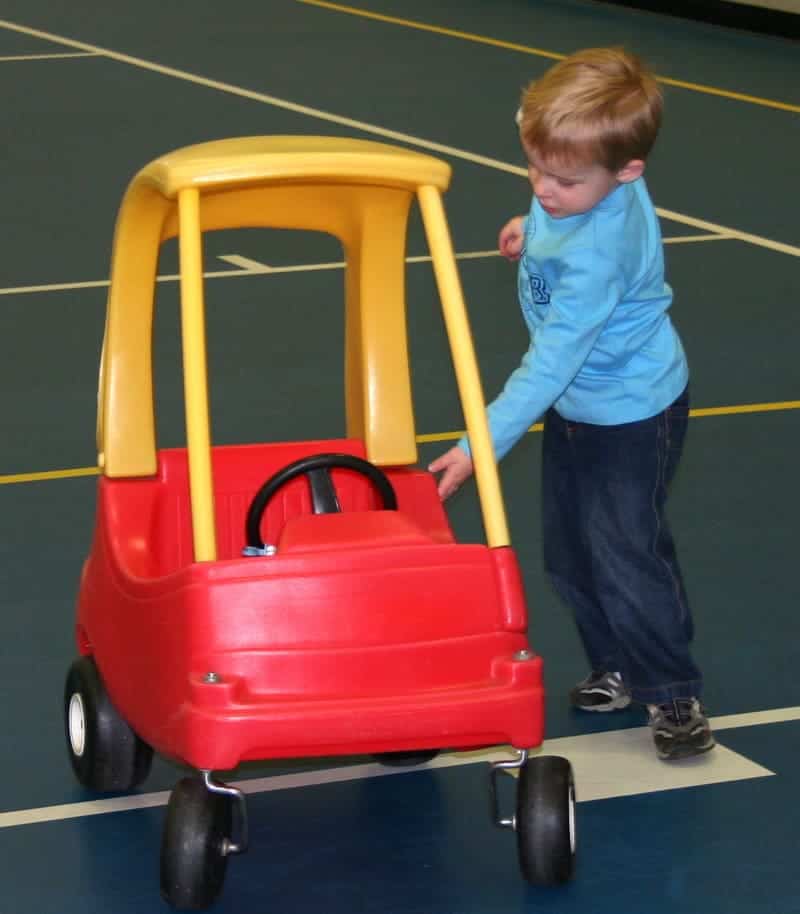 And politely closing the door behind himself.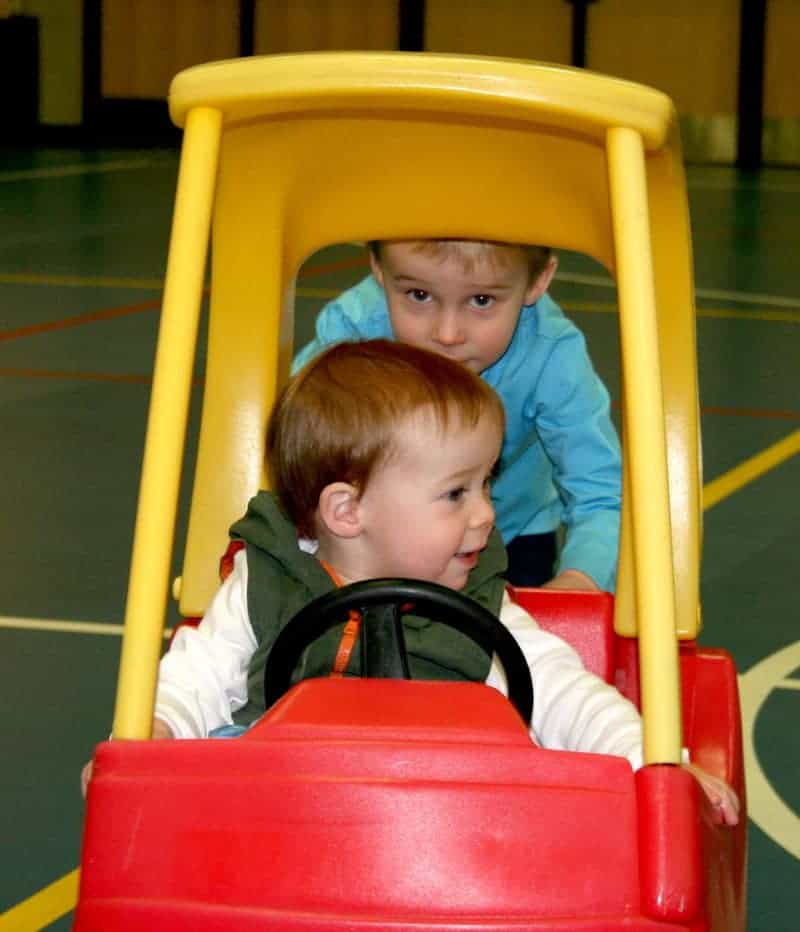 Fun pushing Parker around.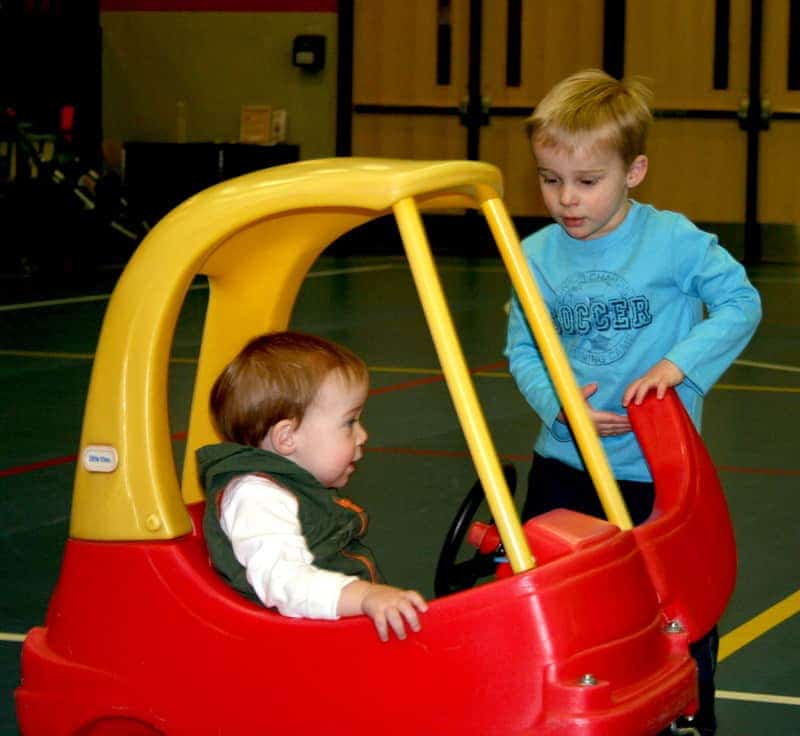 And heres Colton opening the door for Parker. Hum. Although I hope to support my child in whatever he dreams of doing in this life, I really hope he doesn't dream of being a valet. Ok. Ok. So I will support him in being a valet. At least I can tell he'll be good at it! 🙂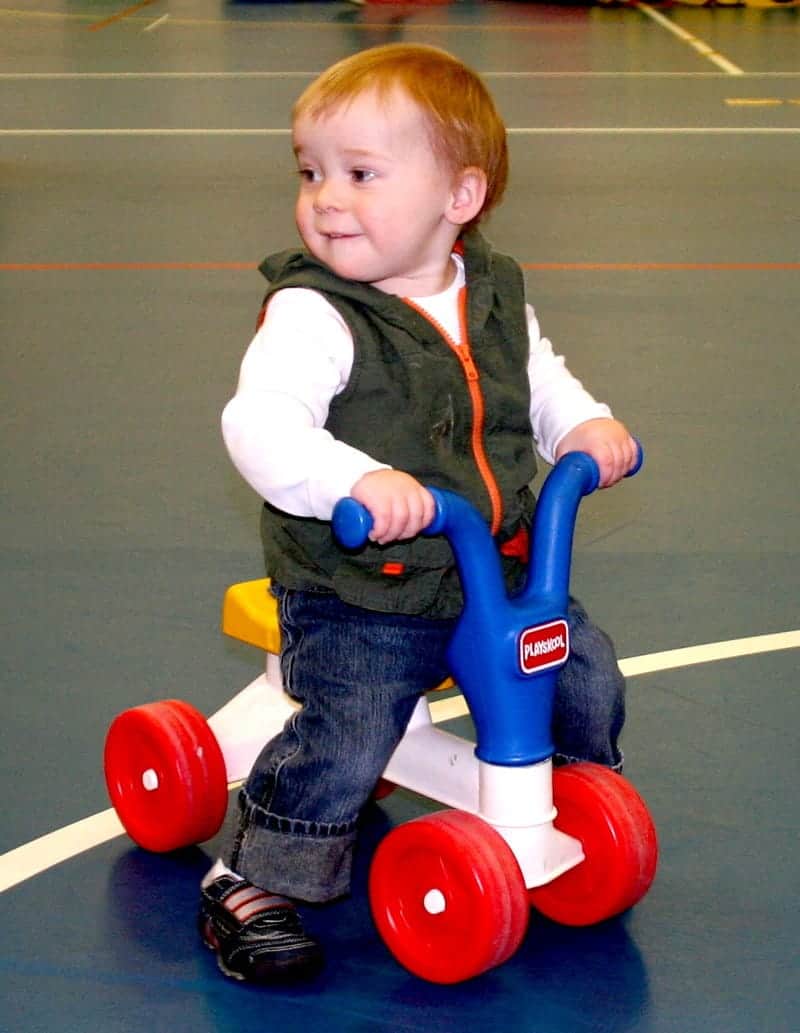 Parker was cruisin' for chicks. The next time I let him do this he'll be 18.
Kidding!
Blessings to you all!
Amanda